The Daughter-in-Law
D H Lawrence
Arcola Theatre and Dippermouth
Arcola Theatre (Studio 2)
–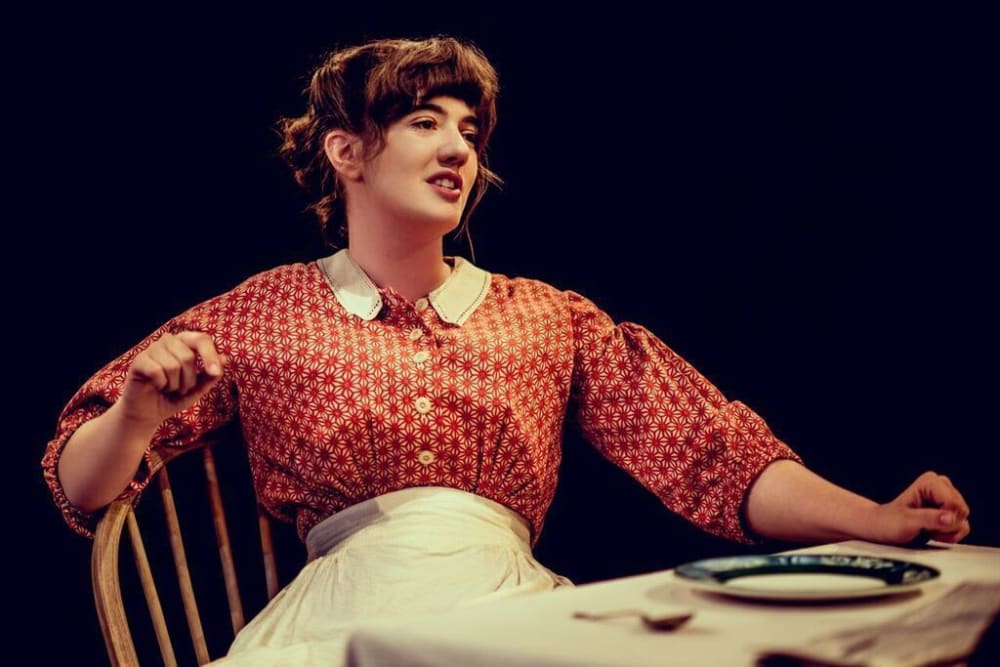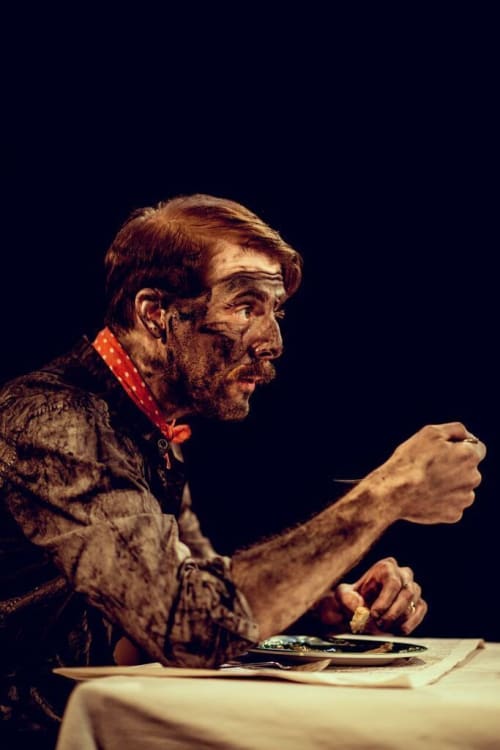 Completed soon after the 1912 Miners' Strike, against which it is partly set, this play set in a Nottinghamshire pit town had to wait until 1967 to get a production when Peter Gill's Royal Court Lawrence season awakened audiences to his skill as a playwright.
The men in the play, brothers Luther and Joe Gascoyne, both work underground but, although its characters share the economic and working conditions in Britain's collieries, this is a play about family and gender relationships rather than political issues.
Luther is recently married to Millie, who suggested they get wed despite having previously twice turned down his proposals of marriage. Since he had a strong relationship with another girl, it is a wonder he agreed but then he is a man who lets others make his mind up for him and Millie had inherited £100 from an uncle, cash to set themselves up with.
When he sits down to eat, still covered in coal dust, it doesn't match her ideas of gentility but at least he puts a newspaper on the sofa before sitting on it in his filthy work trousers. Their bickering leads to an erotic embrace, but this isn't an easy pairing. She's been a governess and has aspirations, he takes things as they come and couldn't be bothered but he still seemed the best bet among the few blokes available.
If this isn't a perfect match, what will happen when she finds out, as he now discovers, that he got that other girl pregnant? His mother hears first when Mrs Purdy (Tessa Bell-Briggs), the girl's mother, calls round to announce it and sort out an arrangement, a financial deal and a cover up that will save Millie from finding out. But things don't go quite that smoothly.
Brother Joe goads Millie and what he thinks of as her pretensions by smashing her posh china, leaving Luther to sweep up the pieces, but then offers to find the cash for his brother. Away from work, both these men are used to being looked after and Luther especially allows decisions to be made for him but now he won't take Joe's offer and his docility turns into mess.
As so often with Lawrence, it is the women who seem strongest. The men's mother, Mrs Gascoyne, strongly played by Veronica Roberts, caustically remarks that "marriage is like a mouse-trap, for either man or woman. You've soon come to th' end o' th' cheese." "A child," she says, "is a troublesome pleasure but a man is a trouble pure and simple." She even suggests that men have accidents as a way of spiting their womenfolk, get killed so they have no one to sleep with or nag at.
Minnie tries to do things like a good wife, Ellie Nunn subtly shows the effort it costs her, but she now finds her husband is lazy and spineless, mollycoddled by his mother until he ain't a man and she, his wife, has to pay for it.
When she returns from a sudden disappearance, Nunn shows a confident Minnie who thinks she has found a way of removing the barrier she thinks lies between her and her husband, but what Minnie says seems true: Luther doesn't put his heart into anything. Harry Hepple makes him easy-going, cowed as he guiltily makes up the kitchen fire and clears up broken crockery, but six weeks into marriage realising his big mistake: saying yes to the wrong girl.
Matthew Biddulph makes brother Joe much more charming and he seems more sensible. He's set his sights on Australia, not marriage, but doesn't really believe in it: "t'other chaps is more of fools," he says. "but they more of men an' a'—an' they know it."
Is Minnie right when she asks, "how is a woman ever to have a husband, when the men all belong to their mothers?" It's a question the whole play seems to be asking. Joe seems to recognize the need to break away; too late, Luther is learning he must learn to make decisions, take action.
Both play and Jack Gamble's production seem to take an even course in the opening scenes, not much really happening, but after the interval action and argument hot up and the play more passionate, making it a much more exciting experience.
Reviewer: Howard Loxton