The Death of a Black Man
Alfred Fagan
Hampstead Theatre
–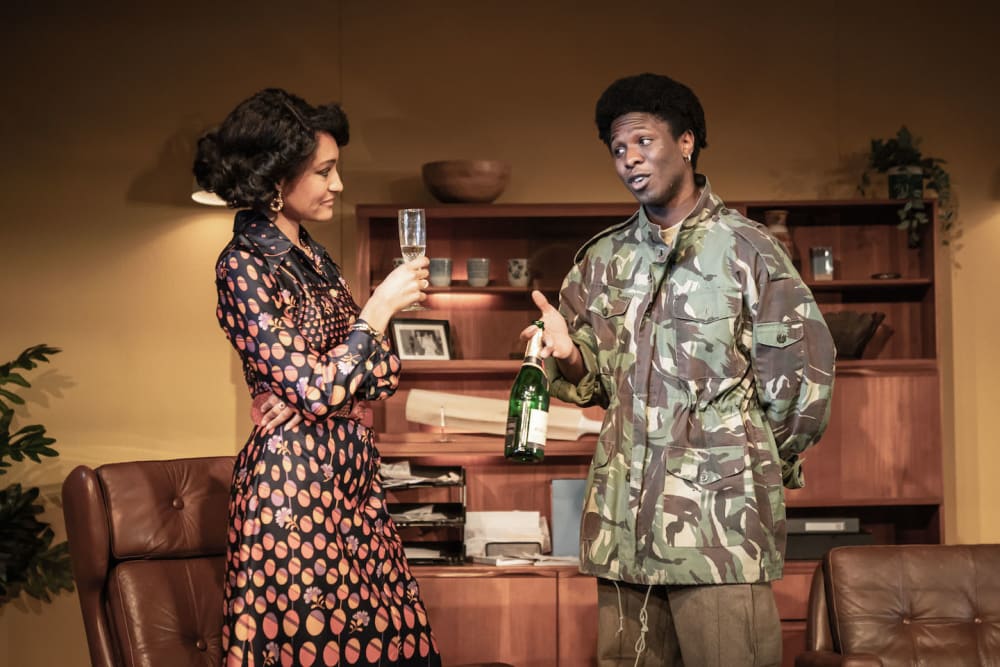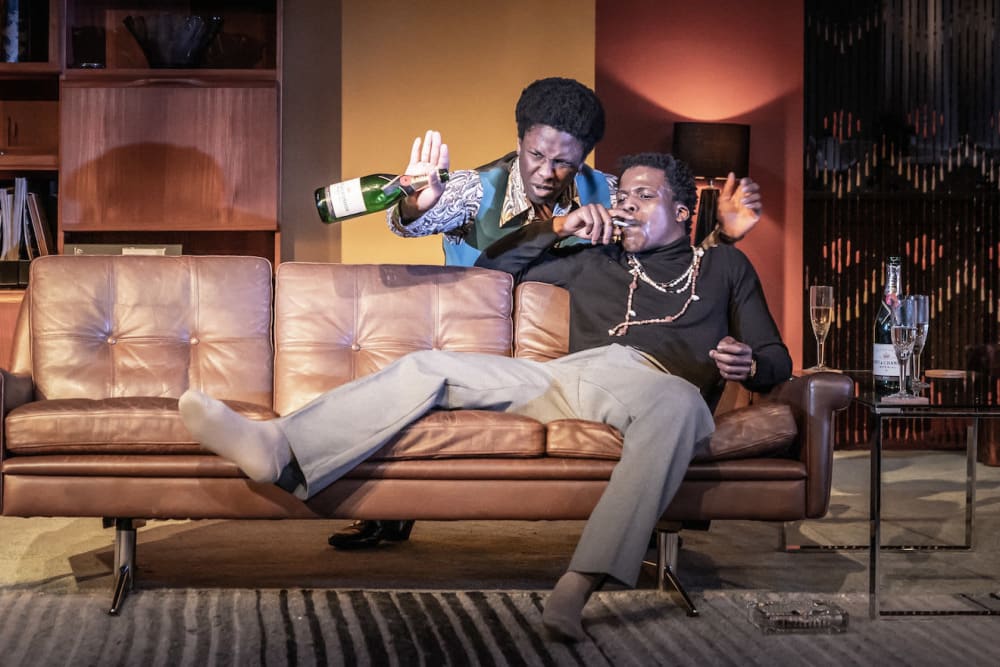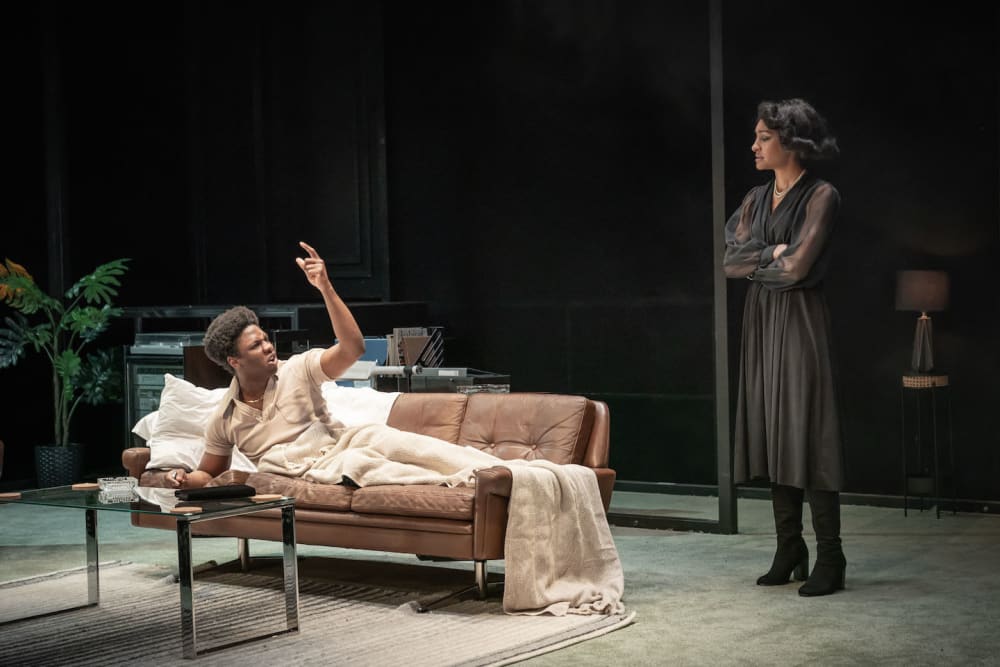 The title may make you think this a response to Black Lives Matter, but this is a play that premièred at this theatre in 1975, now revived for the first time since as part of the theatre's 60th birthday celebrations which were interrupted by the pandemic.
It is set in 1973 when Gary Sobers was leading Jamaica to victory against England and the death in question, from natural causes, is that of a black musician, father of Shakie, an 18-year-old entrepreneur with a posh pad in Chelsea.
Shakie (Nickcolia King-N'da) has made money selling "Scottish Pet Water" to American tourists on the King's Road and imported traditional African chairs to antique dealers. They are crafted by men trained in traditional skills—but they make them in Yorkshire. Shakie adds a huge mark-up (though still not as much as the dealers will add on).
Out of the blue, ex-girlfriend Jackie (Natalie Simpson) now turns up, a 30-year-old, middle-class social worker with whom he fathered a child during a passionate liaison when he was only 15. It isn't clear what she is after. Then his best mate Stumpie (Toyin Omari-Kinch) arrives, not so smooth and slightly older, with dreams of making money promoting African music.
There is not a great deal of plot—Fagon is more interested in ideas than story; at times it gets repetitive and very wordy, but these performers command the stage and our attention as the play explores the tensions in their relationships and ideas about class, race and gender. This is a world in which black talent and culture are marginalised and he is shockingly savage in the way he presents black men treating women. We never really see a real Jackie, only the way the men see her.
The Death of a Black Man presents increasing challenges as it progresses, the men treating Jackie as a cash source commodity and the plot more like an analogy than reality and Dawn Walton's production matches this in its staging. With Shakie's business gone wrong, the walls of Simon Kenny's set disappear with Shakie's prosperity and, in a ghostly reminder of the cricket scoreboard that the audience sees at the start of the play, we seem to be being told that his number is up.
After the apparent realism of the earlier acts, as the characters still argue, the actors line up and address the audience. The questions Fagon asks still need answering.
Reviewer: Howard Loxton