The Decision
Bertolt Brecht, music by Hanns Eisler, translated by John Willett
Birmingham Opera Company
The Party HQ, Great Hampton Works, Birmingham
–

Listing details and ticket info...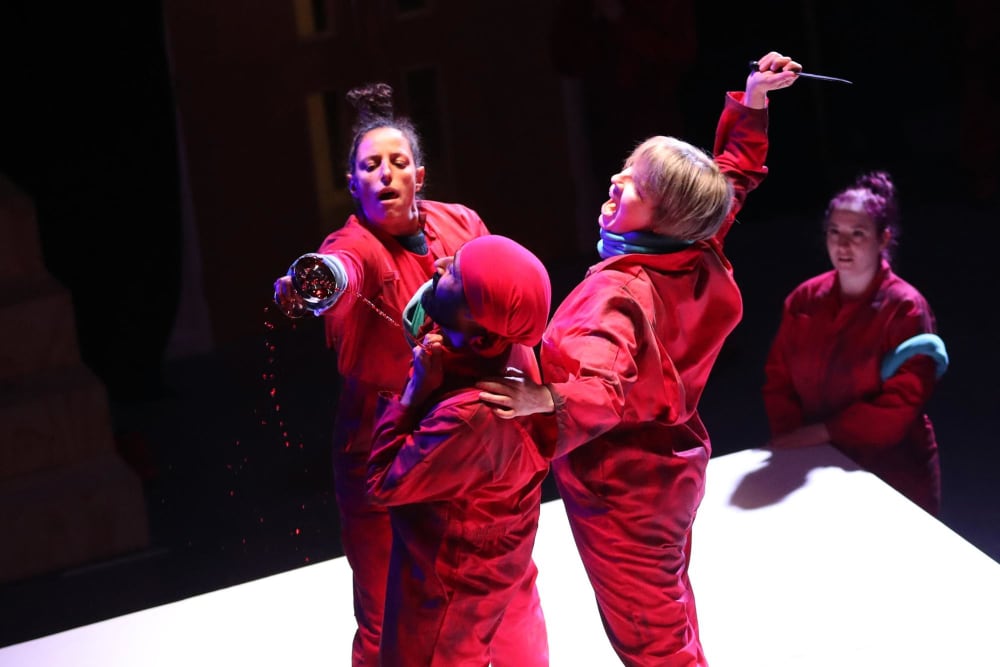 The Decision, a lesson play and agit-prop cantata, also known as The Measures Taken, premièred in Berlin in 1930. Written by Bertolt Brecht and composed by Hanns Eisler, it was quickly banned by the Nazis. Since then, it has rarely been performed.
Four agitators are dispatched from Soviet Russia on a Marxist propaganda mission to foster revolution in pre-communist China and save communism by distributing leaflets and a book called The ABC of Communism. En route, they meet a young sympathiser who offers to be their guide. When they return to Moscow, they confess to his killing and disposal in a lime-pit. The question asked is whether they were right to kill him.
Birmingham Opera likes non-theatrical spaces. This immersive promenade production, directed by Anthony Almeida and conducted by Alpesh Chauhan, lasts just 62 minutes. Sung by professional singers and an amateur chorus, it is performed on mobile platforms in a derelict factory. The chorus (wearing red overalls) have a rousing number which is the one high spot.
The video opens and closes with interviews with members of the audience, who arrive wearing red scarves, signifying they are paid-up member of The Party, and addressed as comrades.
Richard Willacy, general director of Birmingham Opera, hopes this video will capture some of what was an immersive and visceral experience for both performers and audience. But video audiences at home, inevitably are not immersed and unlikely to be energised by the performance and Brecht's didactic, stilted text which feels like a parody of Brecht.
Birmingham Opera Company's The Decision can be watched free on the OperaVision channel.
Reviewer: Robert Tanitch