The Deep Blue Sea
Terence Rattigan
Chichester Festival Theatre
Minerva Theatre, Chichester
–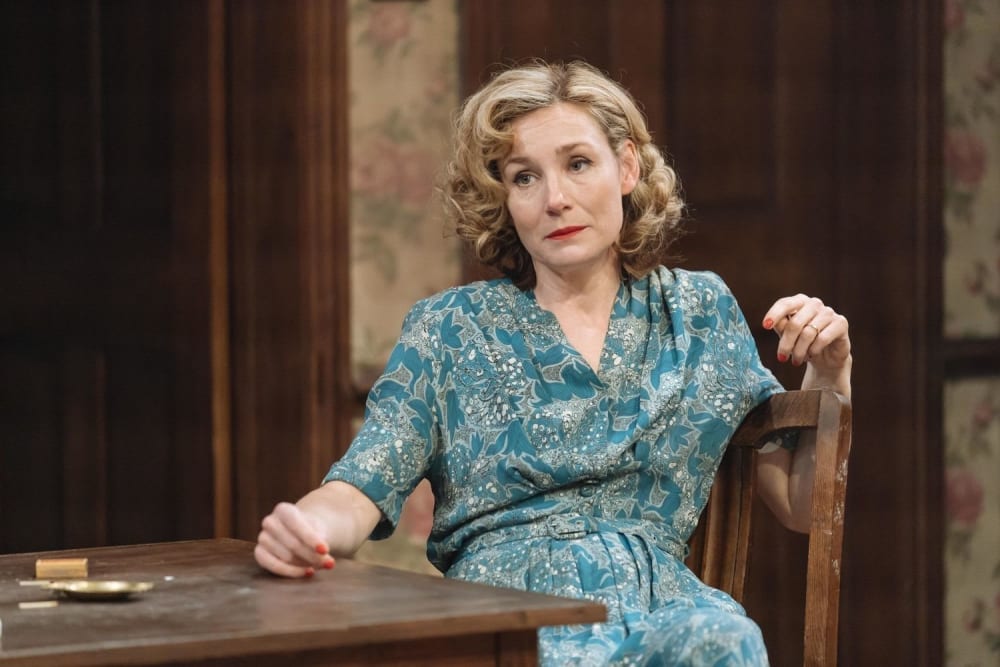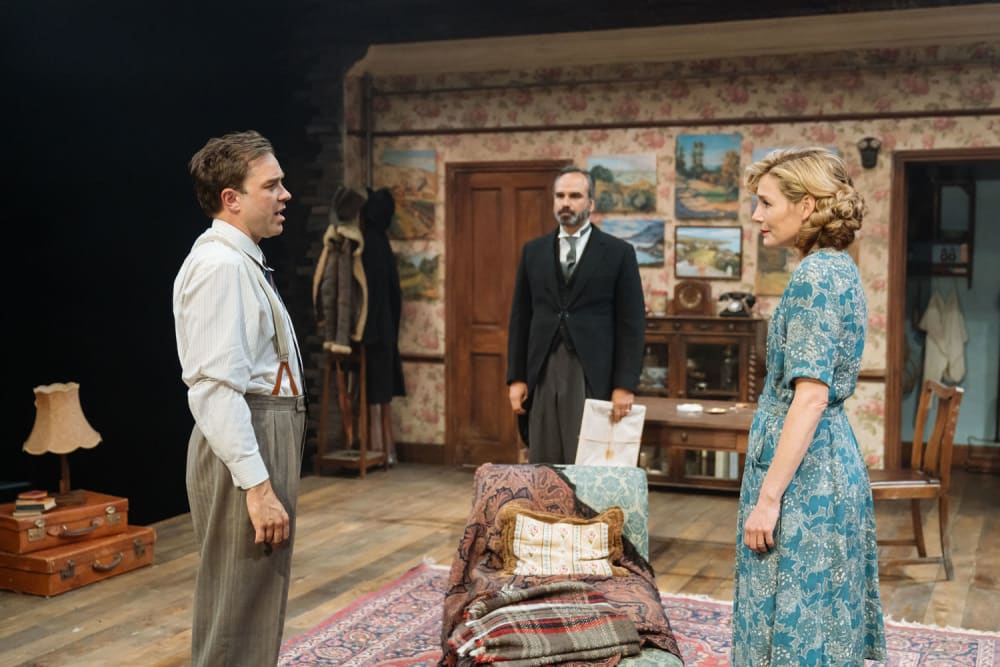 An attempted suicide is not an encouraging beginning for an entertaining evening at the theatre, but in the hands of this cast and crew it turns into an unforgettable, intensely emotional experience, enhanced by the superb and very realistic set by Peter McKintosh showing the living room of a flat in the seedy area of Ladbroke Grove (how things have changed) just after World War II, complete with a very crackly radio playing tunes familiar at that time.
The play is Inspired (if that's the correct word) by the suicide of the playwright's lover, a young actor called Kenneth Morgan, and Rattigan not surprisingly found this the hardest of his plays to write. The torment he must have felt at the time continues in the torment of the main protagonist in the play, a woman called Hester Collyer. It could hardly have been otherwise at a time when homosexuality was a criminal offence, but the suicide is almost identical to that of Morgan, except that here the attempt fails simply because no one had put a shilling into the meter and the gas had run out. It is such small details which shape the course of our lives, although not usually in such a dramatic fashion.
Hester has left her barrister husband, Sir William Collyer, having fallen passionately and madly in love with former RAF pilot Freddie Page (excellently depicted by Hadley Fraser) who, finding that coping with the peace is harder than coping with the war, has taken refuge in alcohol and golf. Self-centred and totally unable to return the intensity of love which Hester has to give, he is completely at a loss to understand why she would try to kill herself, believing it to be simply that he forgot her birthday. Recriminations and accusations take over the stage in a frightening fashion, with a cruel gesture (which brought gasps from the audience) as Freddie leaves but not before throwing her a shilling.
Nancy Caroll's performance as Hester is mesmerising. Switching easily from total despair, resignation, frantic desperation and almost acceptance she takes us with her whatever the mood. The scenes with her husband (Gerald Kyd) are particularly poignant with her regret that it couldn't work out and he pleading that he still loves her. "Love isn't the whole of life" she says simply "Freddie is!"
Other inhabitants of the building become involved too, most particularly Denise Black in a beautifully comical, yet credible, portrayal of housekeeper Mrs. Elton, a kind and helpful soul, but one who likes a good gossip and is anxious to know what is going on, while the mysterious German doctor (who is not allowed to practice) is constantly on hand to provide medication and advice. "The purpose of life," he says, "is to live it." Will Hester take note? The play concludes with her walking towards the gas fire—and that's all I will say. You have to see it to find out what happens, but there is an ironical twist where it's possible that Freddie might be pursuing a course of self destruction.
A masterful production with all the elements coming together to make a magnificent whole and a triumph for director Paul Foster.
Reviewer: Sheila Connor