The Delights of Dogs and the Problems of People
Rosalind Blessed
Brian Blessed
Old Red Lion Theatre
–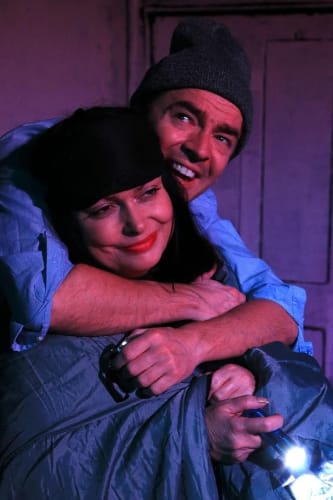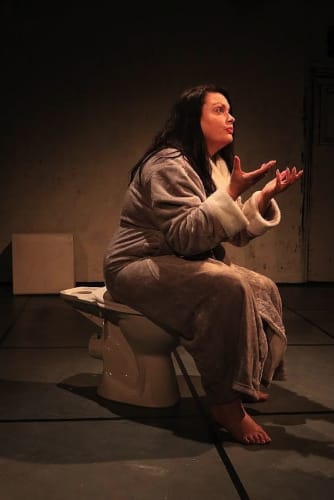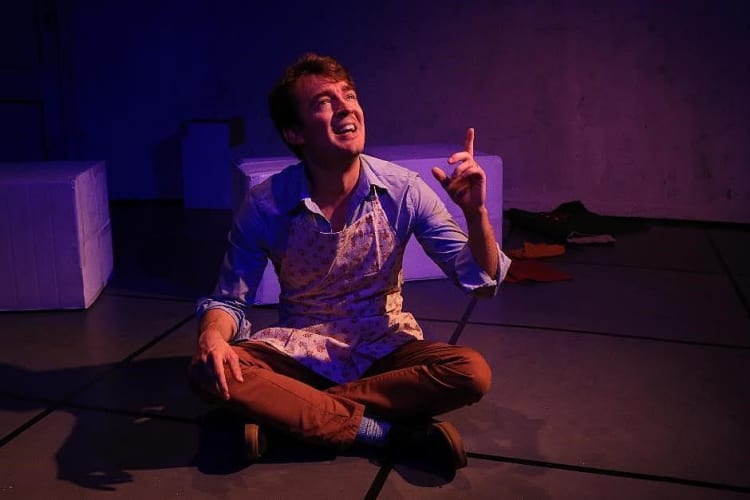 James wants to mark his fifth wedding anniversary by cooking dinner for his wife, Robin. He tells the audience all about it: how he has taken cookery classes and slipped into the house before she gets home from work to prepare it and pile up presents in the car where they will surprised her. Played by Duncan Williams, he seems like an ideal, considerate partner and he establishes a friendly rapport as he unpacks utensils and ingredients and begins cooking.
All this effort seems excessive. His energy and enthusiasm are endearing and his inexperience amusing as we seem set for a comedy until Robin (played by dramatist Rosalind Blessed) arrives and we discover he doesn't live there any more: they have been separated for two years.
In a mixture of confrontation and flashback, we see a marriage that looked ideal but is broken. James may think himself consumed with love but his behaviour is possessive, manipulative and ultimately abusive.
Blessed shows her hurt without undue histrionics to convey her feelings and at times her Robin seems like an animal cornered but in her own monologue to the audience you see both the regret for the loss of a partnership that once seemed so happy and her disillusion.
As scenes intercut between the burial of her dog and Robin's memory of him, Blessed contrasts unquestioning canine love with the demands of judgemental human relationships. Donning the dog's collar, Wilkins becomes him, his tongue hanging out in a slobbery canine performance.
Played without interval, these 70 minutes offer a painfully observed portrait of marital dysfunction. The simplicity of Caroline Devlin's production and the contrast to its humorous elements make the play hit home even harder.
The dog is irresistible. But while seeing the human trauma, and there don't seem to be many partnerships totally free of it, I can't help wondering why we can accept that overload of demanding affection from a dog that be suffocating from a human.
The Delights of Dogs and the Problems of People is playing in repertoire with Lullabies for the Lost, also by Rosalind Blessed. Check the performance schedule when booking.
Reviewer: Howard Loxton