The Devil's Passion
Justin Butcher
Guy Masterson – TTI presents Passion Pit Theatre
Assembly George Square Studios
–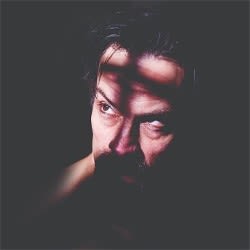 "33AD: As Jesus enters Jerusalem, Satan ascends from Hell, a battle ensues for the soul of humanity."
Justin Butcher has written a very intricate, intellectual, and physical interpretation of the battle between Jesus and the Satan. It is an awesomely detailed and well-researched insight into the battle of two of history's most well-known characters. "I will give you all of the kingdoms. What will you give me?"
"Welcome to the war room." Starting this story within the camp of modern warfare is the best first step in understanding a little about Mr. Butcher's interest in the subject, and it's echoing through the ages to the modern world. This is where he starts and ends. There have been many words on the subject: this battle. Mr. Butcher has offered up a frighteningly detailed take on many of the battles and the soldiers on both sides that have come and gone. Mr. Butcher takes on a lot, covers a lot of ground. Finding a rhythm and following the stories doesn't come easily or quickly. Mr. Butcher asks for, expects, a lot from his audience. We need to earn this production.
"It begins with a girl" sharpening her tools, her knife. Mr. Butcher dances this scene exquisitely. It is slow and easy and clear. To start. Especially breathtaking is the scene painted from the time Judas sells his soul through Jesus's death on the cross. Mr. Butcher's words are chosen very carefully.
This is a very physical production, extremely fluid and haunting. And Justin Butcher makes a frighteningly convincing Devil and takes on a few other voices (soldiers in the wars) as needed to move the battle forward. These are well-matched enemies and Mr. Butcher never lets us lapse into a sense of security. This battle and, for that matter, all battles are for our soul. Mr. Butcher thinks that we should not lose sight of how this echoes forward into all the past and current battles.
This is year's worth of research and writing by Mr. Butcher. He has mastered his material and his characters. Guy Masterson has directed this exhausting production. It never stops. This is a very uncomfortable environment designed by Sean Cavanagh with lighting design by Tom Turner, sound design by Jack C Arnold, video design by Damian Hale. This is one of those shows that you are sure everyone is well invested in.
This is not an easy show to watch; it's not suppose to be. Mr. Butcher has done and is doing so much that our emersion is little to ask. There is almost too much to take in.
Reviewer: Catherine Lamm