The Devil to Pay on Brook Street
Nick Harrison adapted from a short story by Daniel Defoe
Handel House
–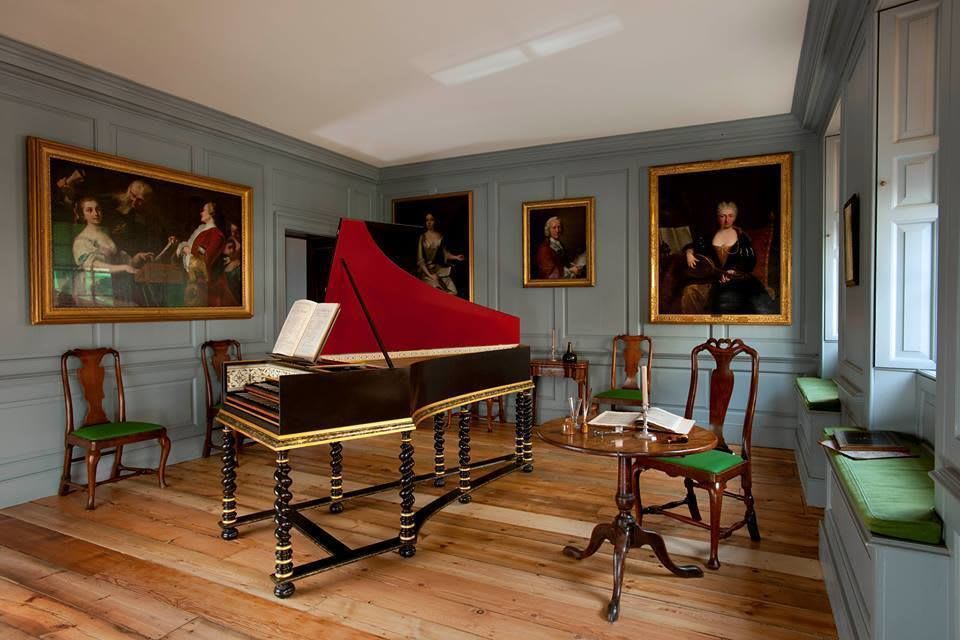 Director Martin Parr and playwright Nick Harrison have taken a little-known but intriguing short story by Daniel Defoe and reworked it to be an hour-long play about two eighteenth-century opera singers.
Fiery Italian soprano Francesca Cuzzoni made her London debut in 1723 in George Fridedrick Handel's Ottone. It is said that when she refused to sing her first aria as Teofane, claiming it had been written for another singer, the composer picked her up and threatened to throw her out of the window. Nevertheless, she became a member of his Royal Academy of Music and he wrote nine roles for her.
Three years later, the much better looking Faustina Bordoni, from Venice, made her London debut in Handel's Alessandro and a rivalry began which this play is about.
When they appeared together in Astianatte, an opera by Bononcini, a riot broke out in the theatre between their fans that gossip claimed had led to the "Rival Queens" tearing at each other's hair.
Faustina returned to the Continent but Harrison imagines her, years later, coming back to London expecting Handel to relaunch her flagging career. Her timing is not good. Handel has given up opera for oratorio and, nearly blind, is dying.
The play is performed exactly where it is set, in Handel's rehearsal room on the first floor of his house at 25 Brook Street.
Here, Faustina's servant Esther precedes her mistress's flamboyant entrance. While Esther is away sorting things out with Handel's housekeeper, Mrs Douglas, a downtrodden looking maid appears with a jug of wine. The singer engages the servant in conversation.
In the duologue between them, Bordoni learns how her former rival, hit by hard times, had come to Handel's door a pauper, begging for work, even to be taken on as a domestic skivvy, and was turned away.
Siân Thomas makes Bordoni a real diva, her self-importance and grand manner belied by her sexual gossip and coarse language. It is a performance that matches her gorgeous gown and florid hat.
Sara Kestelman's maid could not be more of a contrast: dowdy, deferential and gently spoken but with a strong sense of integrity. This is a confrontation that says much more than the words between them and these actresses give close-up performances that grip the attention.
Set against the pathos of Handel dying upstairs, there is a comic thread of theatre gossip through this encounter which those who know their theatre history will particularly enjoy, but there is also a twist to this tale which comes when Mrs Douglas (Joanna David) comes to say that Handel is asking for Bordoni. All is not as it seemed.
The play is punctuated by five short arias from Handel's operas sung, off-stage as it were, by Ciara Hendrick (who also plays Esther), taken from Ottone, Giulio Cesare, which was perhaps Cuzzoni's greatest success, and three in which they appeared together: Alessandro (the first occasion, as princesses both in love with Alexander the Great), Admeto, and Tolomeo.
These give Bordoni a chance to ponder on what she is learning and opera experts a reminder of their triumphs. They do not seem an integral part of the play but are appropriate to this location and do not interrupt the intensity of this delightful and very intimate production.
Reviewer: Howard Loxton