The Devil With The Three Golden Hairs
Philip Pullman
Unicorn Theatre and Illuminations
–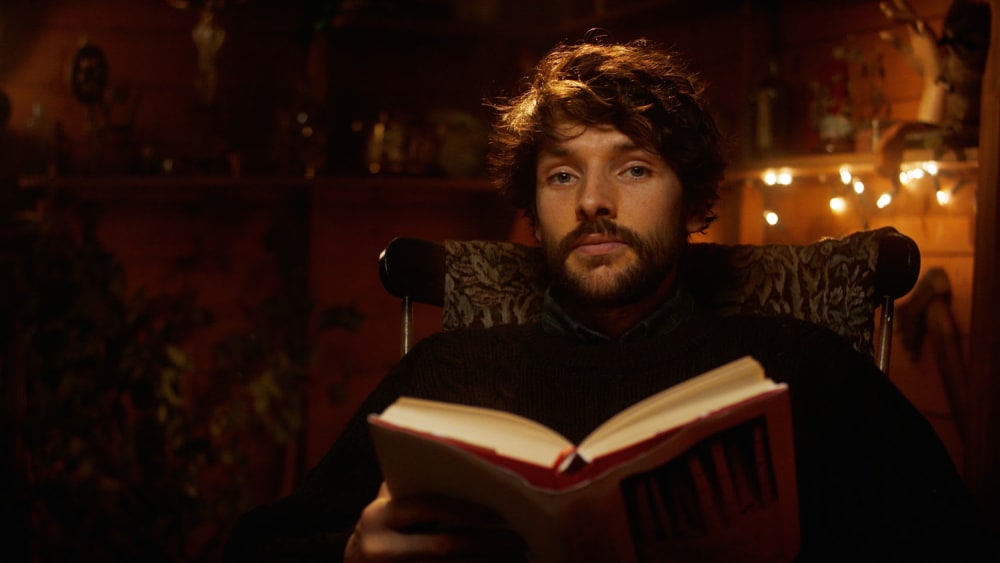 The fifth of Unicorn's readings from Philip Pullman's retelling of Grimms' Tales is another lesser-known story. Director Polly Findlay gives it a very simple treatment, actor Colin Morgan sharing it straightforwardly, though vocally characterising the speech of its characters who include a wicked king, a miller and his wife, a gang of robbers—and the Devil.
It is the story of a boy born with a caul (a traditionally lucky sign) who, a fortune-teller says, will, when he is fourteen, marry the king's daughter. Unfortunately, the king finds out and sets out to be rid of him but successive attempts that should end up with him dead are thwarted and he does indeed get married to the princess.
That's where most fairy stories end, but not this one. The princess may be happy to have this handsome young man as her husband but the king won't have it. He'll let the marriage continue only if the young man brings him the three golden hairs of the Devil. Attempting that should solve the problem: the Devil will see he doesn't survive.
That starts a whole new section of the story. On his way to find the Devil in Hell, people pose him difficult questions but the young man is confident. "I know everything," he says, "and what I don't I'll find out." But how? That's where the Devil's grandmother comes into the story.
The handsome young man is caring and kind but the answers he finds all involve violence, but the Grimms are often grim, this is no time to be squeamish and you can be sure that the king gets his comeuppance while everyone else ends up happy.
Reviewer: Howard Loxton