The Diary of a Nobody
Adapted by Mary Franklin from the novel by George and Weedon Grossmith
Rough Haired Pointer
King's Head Theatre
–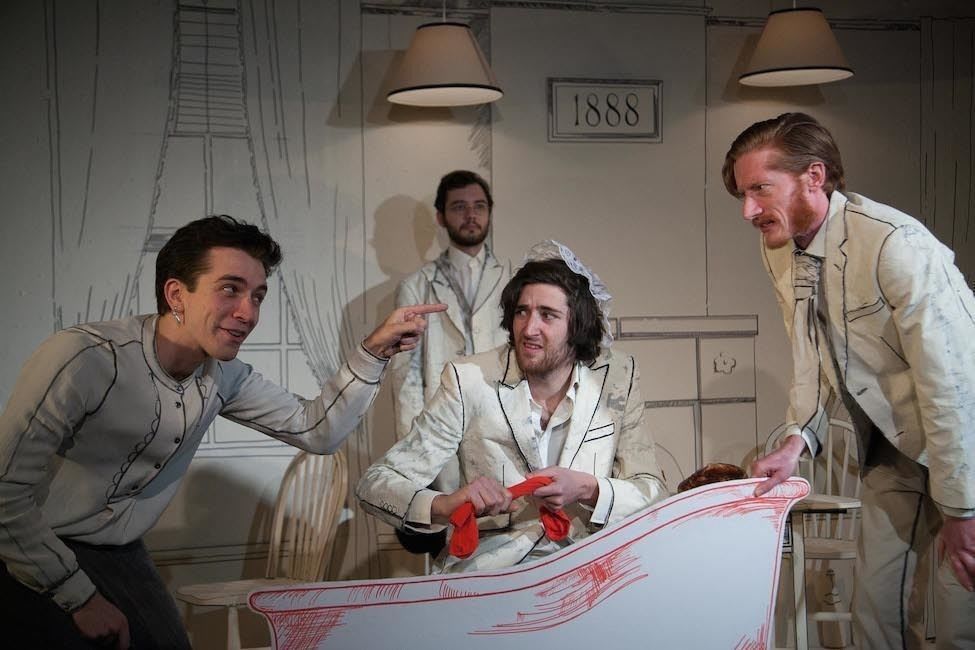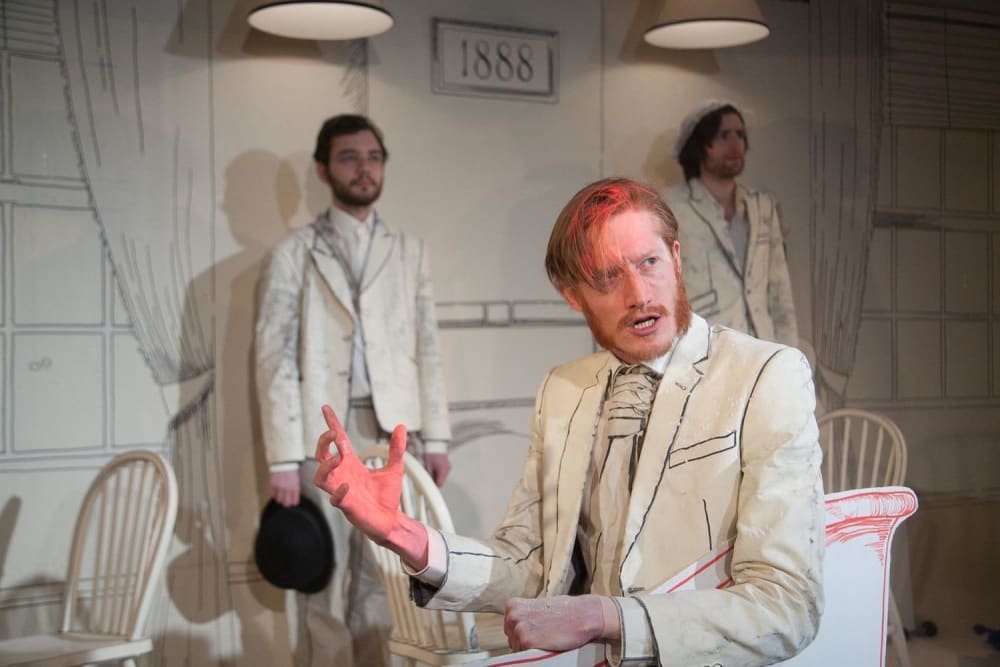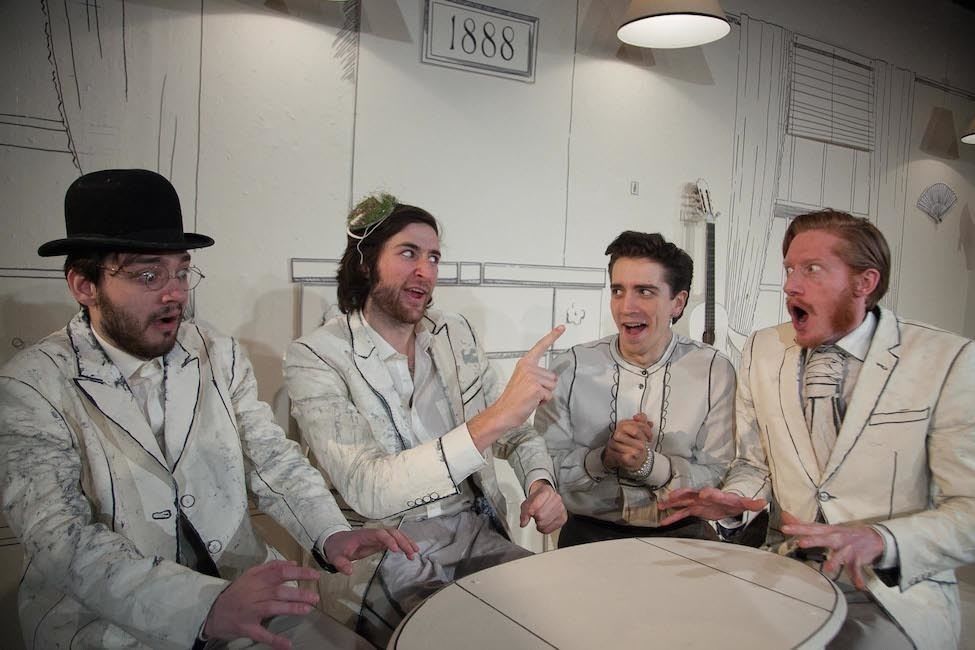 Since its first publication in Punch in the 1880s, the Grossmiths' novel has been considered a comic classic, but I have to confess I have myself never found it or various stage adaptations all that funny. This stylish version, though, did amuse me and much of the audience clearly found it hilarious.
It is deliciously mounted with not just the set but all the costumes presented as though black and white line drawings (the original designer Crin Nakanishi, Christopher Hone for this revival) and Mr Charles Pooter played at times by all four members of the company, though mainly by Jake Curran.
It is delightfully daft as it sends up Mr Pooter's lower middle class pretensions as he recounts day-by-day life after moving into their news house, "The Laurels" in Holloway.
Though most of the gags come from the original, this seems a fairly free adaptation—allowing it to insert an actual King's Head episode, but though some of the time they are played absolutely dead pan there is a parallel delight in their own silliness that keeps breaking through.
That's absolutely appropriate with garden-proud Pooter so pleased with his own cleverness telling wife Caroline, "I've just discovered we've got a lodging house. (Pause) Look at the borders!", while Jordan Mallory-Skinner's Carrie keeps a straight face as she tells him, "so long as I'm pretty in your eyes, I'm happy. You are not handsome!".
It isn't very serious social satire. It is all a bit juvenile and played in the spirit of student revue, which could pall were it not delivered with such enthusiasm.
Over some 100 minutes without an interval there are moments when its energy doesn't quite carry it though, just at the point when it threatened to falter, a collision that wrecked one piece of the set got the biggest laugh of the evening. The cast turned that to their advantage, they are clever comedians.
As director as well as adapter, Mary Franklin gives it a strong shape while allowing rein for her actors to respond to the moment.
Reviewer: Howard Loxton