The Disappearance of Dorothy Lawrence
Julie McNamara
Vital Xposure
Pleasance Theatre
–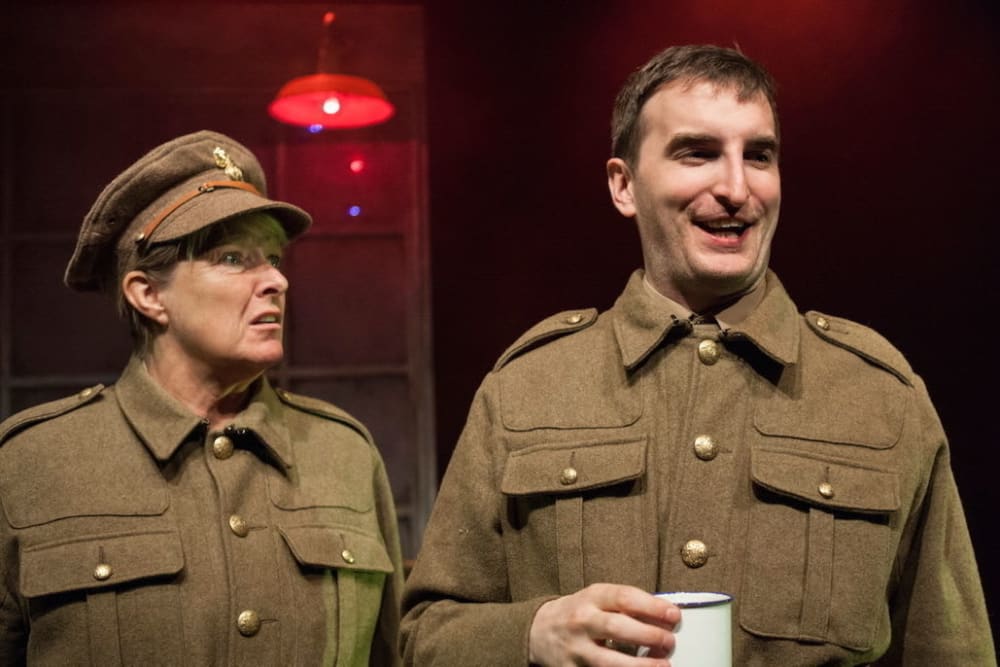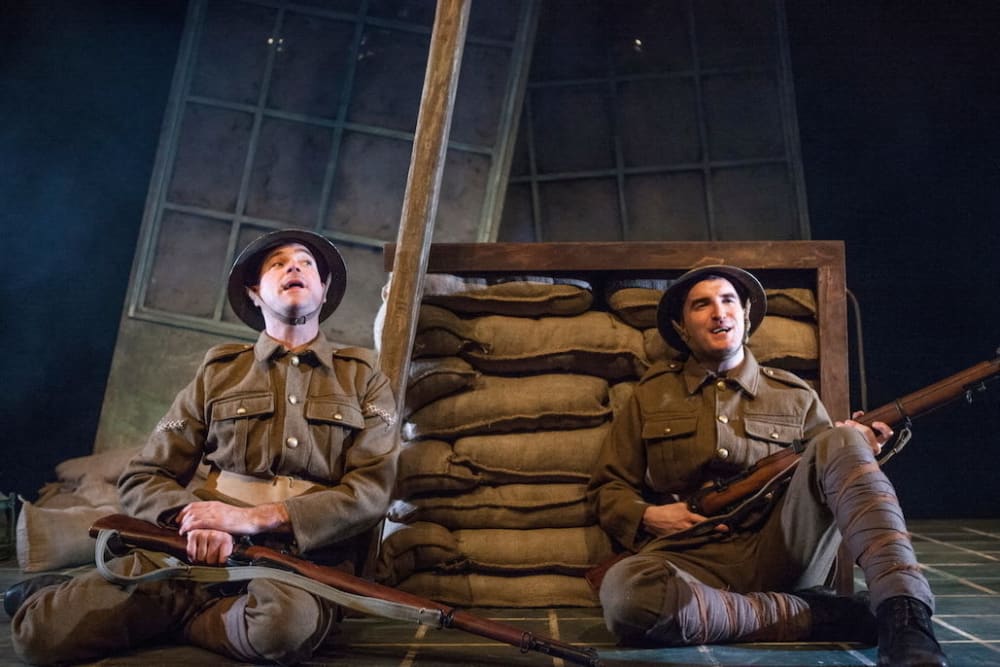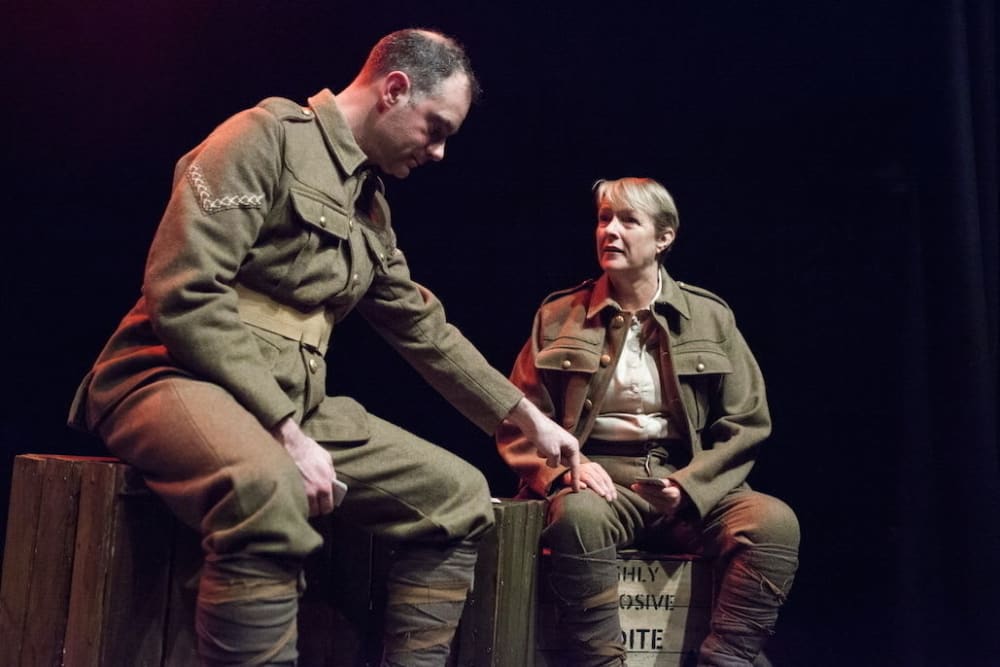 This intriguing story from World War I is told as flashbacks as remembered by Dorothy Lawrence when an inmate in the lunatic asylum at Colney Hatch, where she spent the last years of her life.
On the Western Front in 1915, it becomes the story of Sapper Denis Smith, a young, fresh-faced soldier whom his fellow Tommies assume must be a lad enlisted under-age. In fact it is Dorothy, a fledgling journalist, who after trying to get a Fleet Street footing has set out to get the real story from the trenches.
Julie McNamara's play doesn't go into the details of how she managed to do it and there seems be some uncertainty over precisely what happened. What it offers is a glimpse of how it might have been and the situations she encountered.
Director Paulette Randall uses popular songs from the period as bridges between scenes as they switch from the elderly woman to the 19-year-old adventuress (though without the harshly satirical slant that characterised Theatre Workshop's use of them in Oh What a Lovely War).
They add to a sense of period and match the cheerful face presented by the soldiers who at first seem to accept Sapper Smith for what "he" pretends to be—as perhaps the audience does initially. This isn't a picture of the horrors of the trenches and there is considerable humour in the sometimes lewd behaviour of the lads not knowing their comrade is a lady: including a pointedly appropriate comic story of genital mutilation.
Digging tunnels and lugging weights, she is accepted as a young man; she even goes with them to a brothel. For a time she gets away with her disguise (in fact it was only for 10 days). Even when she collapses apparently wounded in the groin, perhaps not a bullet but menstruation, her muckers worry about the damage to her tackle. When asked her name, she answers Dorothy but they think "he" is calling for his girlfriend, though bar and brothel keeper Monique knows better.
An oblique reference to Emily Davidson suggests the influence of the Women's Suffrage movement on Dorothy's thinking. Her plan seems designed to show a young woman achieving something in which seasoned male journalists have failed rather than an exposure of what real life is at the front.
Vital Xposure makes its production accessible to non-sighted audiences with audio description and to the deaf with an imaginative mixture of hand-scribed surtitles and filmed British Sign Language translation, both projected on the scenery, the latter played in full period character by Matthew Gurney and Becky Allen and shown during the linking songs. I cannot read BSL but I got the impression that those who could were told much more than what the song was saying while also providing visual interest for the hearing audience.
It is not easy to switch from elderly lady to teenage boy but Penelope Freeman achieves it. Suni La is a gently supportive nurse as well as playing the strong-hearted brothel keeper, another representative of the new kind of woman, while Gareth Turkington plays Private McCormack, the garrulous Irish soldier, and Simon Balcon his and Denis's dug-out companion Lance Corporal Shura.
The men also get to play the officers before whom "Denis" risks court-martial, Turkington a none-too-gentle send up of a Presiding Officer and Balcon the more reasonable Captain Briers.
Smoothly running and entertaining, this seems a show without pretensions but, as it moves on to how Dorothy is treated after her exposure, it not only demonstrates the panic of the army lest Dorothy should publish and expose their incompetence but the inability of their male-dominated world to comprehend this new breed of woman and does so with humour rather than being preachy. The Army prevented Lawrence publishing until 1919 and then her account was heavily censored.
She did not succeed as a journalist. In 1925, after claiming that when she was a teenager she was raped by her church guardian, she was committed to an asylum (another instance of attitudes to women?) and later transferred to Colney Hatch.
Reviewer: Howard Loxton