The Dishonoured
Aamina Ahmad
Kali Theatre
Arcola Theatre (Studio 2)
–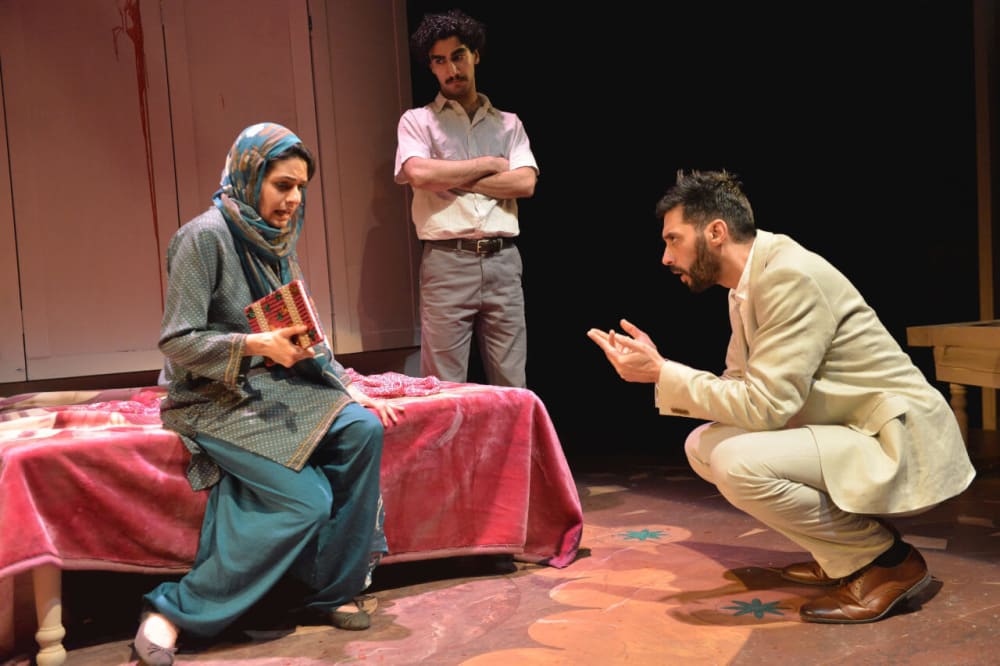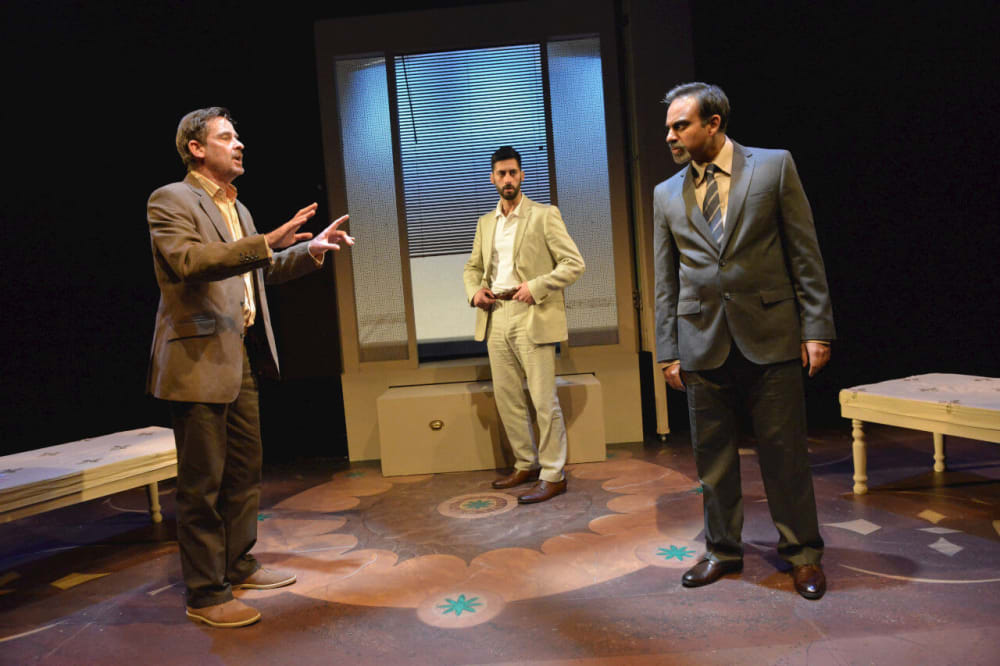 Colonel Tariq of the Pakistani army is a hero; he's just been awarded a medal for a daring attack to eliminate a wanted terrorist and a possible posting to Washington. That's a change of scene his artist wife Farah would find very welcome but instead he opts for a new role with Inter-Services Intelligence (ISI).
This sees him in the room of a prostitute, asking questions about the man who was supposed to have been killed and then leading the investigation after she has been murdered. The killer is an American CIA agent and the US claims he has diplomatic immunity but Tariq doesn't see that as justice.
Tariq is a man of honour, but has that already been tarnished? Will self-protection prove more important than justice and honour?
Dramatist Aamina Ahmad presents parallel scenes in which painter Farah and poetry writing prostitute Shaida (and later Gulzar the sister who witnessed her killing) are seen concurrently, reacting to similar stimuli. They are two women in different circumstances but both their lives are determined by men, red paint splashes in one home, spilled blood in the other.
Janet Steel's production blends that kind of conscious symbolism with naturalistic staging but the naturalism is undermined by some over-long speeches that don't sound spontaneous. Scene changes, though cleverly integrated into the scenes around them, slow the pace. There is still little time to take all the information as it packs in the military and political background, Tariq and Farah's domestic story and all the complexities surrounding the murder.
The excitement goes into top gear after the interval as Tariq's situation becomes increasingly fraught and the tone that of a political thriller. A plot that looked as though it was going disastrously one way turns out to become something much worse.
Robert Mountford makes Tariq caring and honest, a man challenged by a different kind of duty that can make those virtues seem like weakness. He captures the haunted look behind the handsome façade of a man who has seen too much soldiering. David Michaels is totally convincing as double-faced Lowe, a CIA agent who has no qualms about any of his actions. He's a personification of his organisation's attitudes, and his nation's.
Neil D'Souza plays senior officer Brigadier Chaundry spouting patriotic platitudes that he's just interested in protecting his own position and Zaqi Ismail plays a junior officer who seems used to doing dirty work.
Maya Saroya presents a compliant Shaida and a frightened Gulzar. These women seem helpless. Farah's life may be much more comfortable, her position in society more secure, her aspirations more positive, but Goldy Notay lets us see the frustration despite the servants and beautiful dresses.
There is a feminist element to The Dishonoured but Aamina Ahmad has put the emphasis on presenting the uneasy alliance between a Pakistan in which the military exert so much influence and the USA with its global strategies and the CIA which may have its own aims. It's a play that won't reassure you but boldy questions a world in which protecting one's interests justifies anything.
Reviewer: Howard Loxton