The Divided Laing or, The Two Ronnies
Patrick Marmion
Cabinet of Cynics & Stepping Out Theatre
Arcola Theatre (Studio 1)
–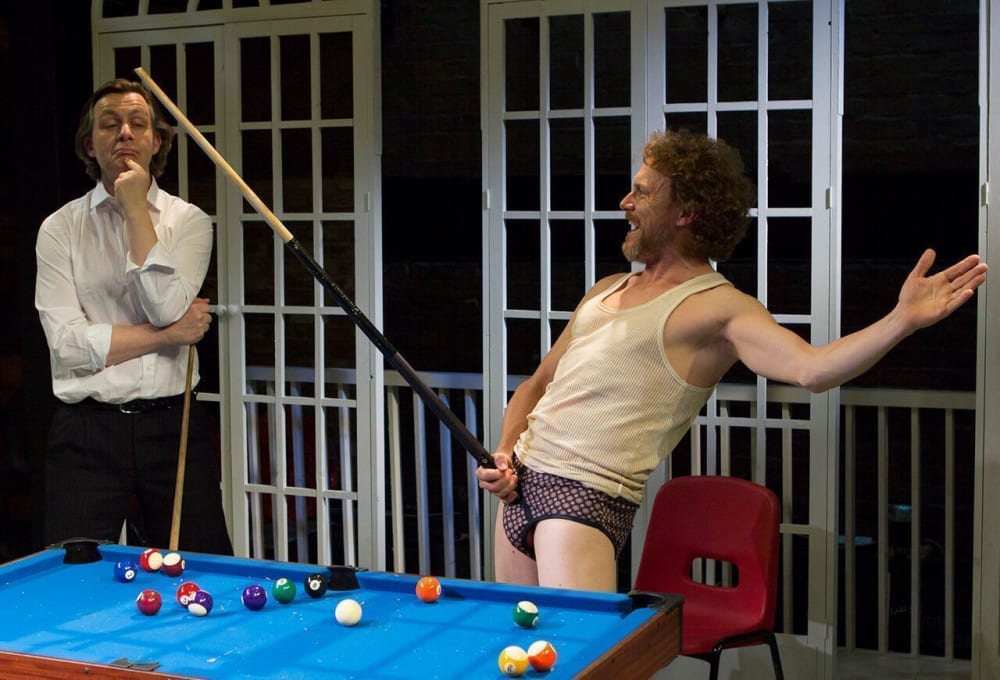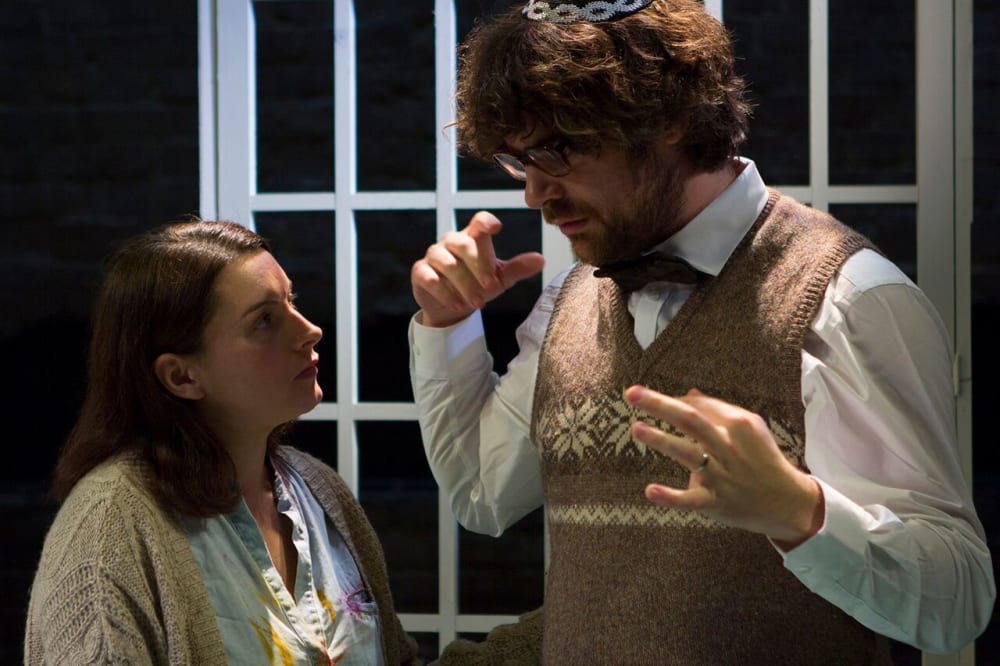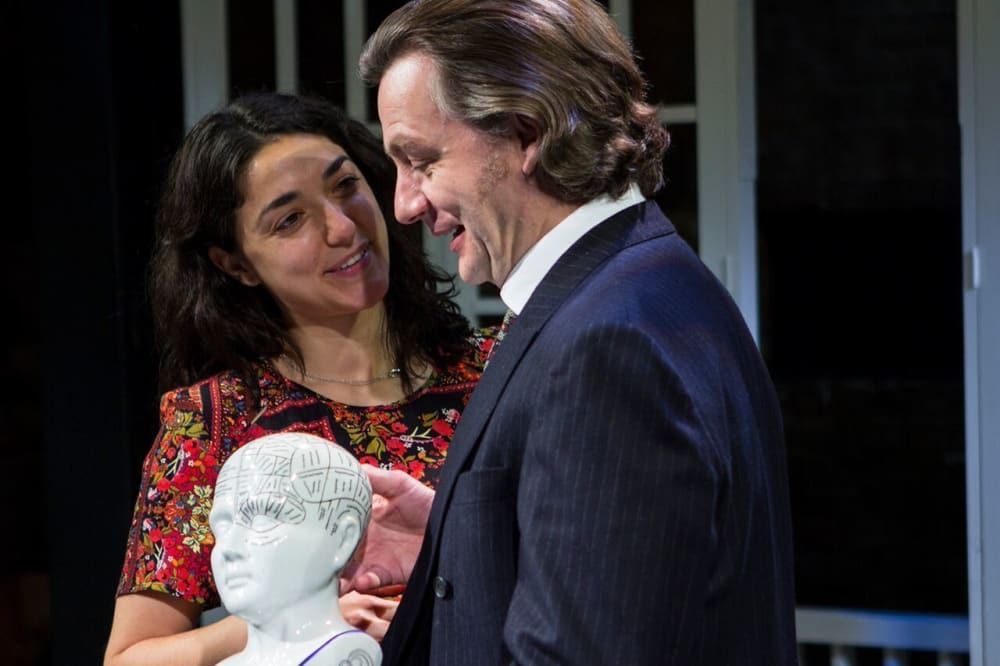 Patrick Marmion's new play is about R D Laing, the experimental psychotherapist. It is set in Kingsley Hall in Bromley-by-Bow where the Philadelphia Association he co-founded ran a community in which patients and psychiatrists lived together to practice immersive therapy instead of the electric-shock, lobotomies and heavy medication then currently common.
As well as Laing, it features co-founders of the Association fellow Glaswegian psychiatrist Aaron Esterson, Marxist South-African (who coined the term "anti-psychiatry" in opposition to current orthodoxy) and American therapist Joseph Berke. There is also Joe's patient schizophrenic nurse Mary Barnes whose treatment turned her into an artist and writer. The names are those of real people but Marmion emphasises that in his play they are all imaginary and this is a fiction.
It is played on a thrust stage, Nicolai Hart-Hansen's simple design of outlined, arched French windows set in front of the back wall also utilising the upper level and Michael Kingsbury's production keeps things going with a fast pace that matches the progress of the piece.
Fiction it may be, its episodes invented and some surreal, but, as its characters gather in chorus to introduce and comment, there's a feeling that it contains a lot of truth. With Laing and Cooper out on acid, Mary getting God, Aaron trying to introduce some order and accommodate the medical authorities and Joe about to scarper and set up his own establishment, there's plenty going on, even without the locals rioting outside.
Marmion writes with exuberance and wit. A time travel trip forward satirises present day panaceas and Laing's legacy but this is always just on the edge of the surreal. Perhaps that's why it is so funny.
Kevin McMonagle is dryly Glaswegian as the rational Esterson, often at loggerheads with Laing, and comically deadpan as a local publican, and Amiera Darwish is a cool reporter, encountering Laing on best behaviour, and his (fictional) lover Ulrike trying to limit his excesses.
James Russell makes Joe a gentle fellow, too diffident to stand up to Laing though he will go on to do his own work and also has a quick cameo as Laing's son. He forms a kind of partnership with Mary (Laura-Kate Gordon), who is devoted to Laing but owes her "cure" to the American—she also has a striking double as Laing's martinet mother.
As acid-tripping David Cooper, Oscar Pearce fizzes. He has a ball but is never self-indulgent. Laing doesn't dose himself so deeply as they're on different journeys but Alex Cox captures that wildness in Laing's character behind his dour face. It is a daring performance that suggests a double nature, careful control unleashing spurts of violence; while preaching community he courts celebrity (there's a running gag about Sean Connery coming to dinner).
Marmion gives him a tart pastiche of Christ's Sermon on the Mount that sums up his message for us and Cox delivers it beautifully.
Reviewer: Howard Loxton