The Dog Beneath the Skin
W H Auden and Christopher Isherwood
Jermyn Street Theatre and Proud Haddock
Jermyn Street Theatre
–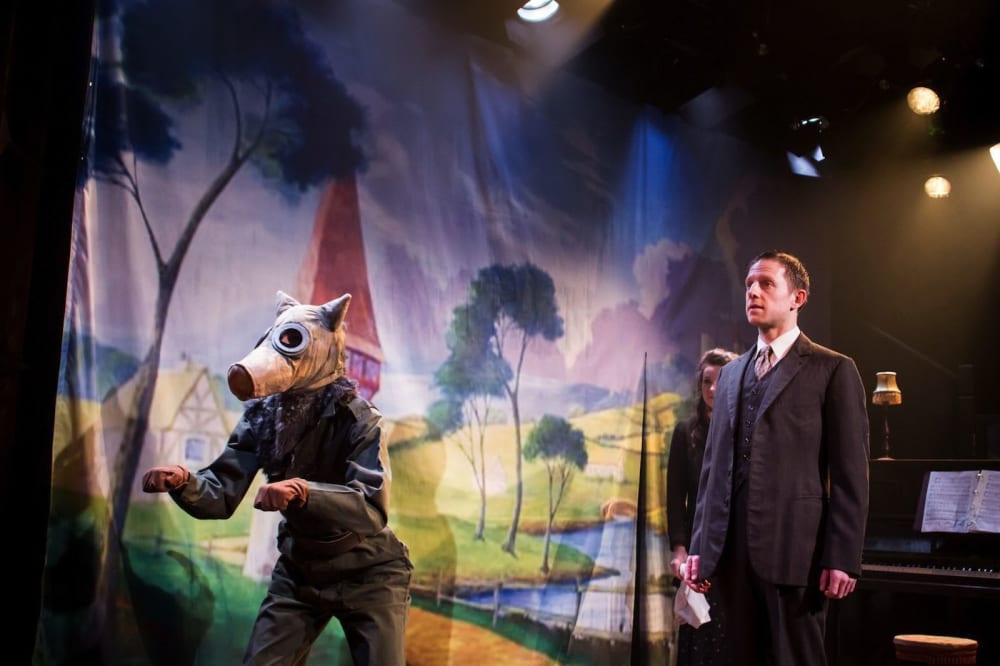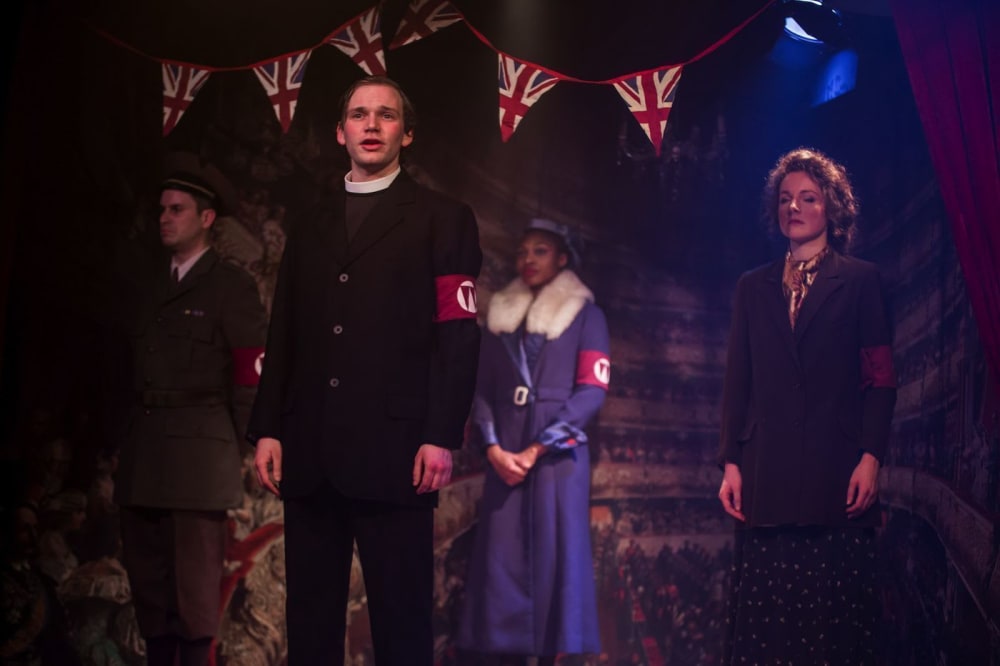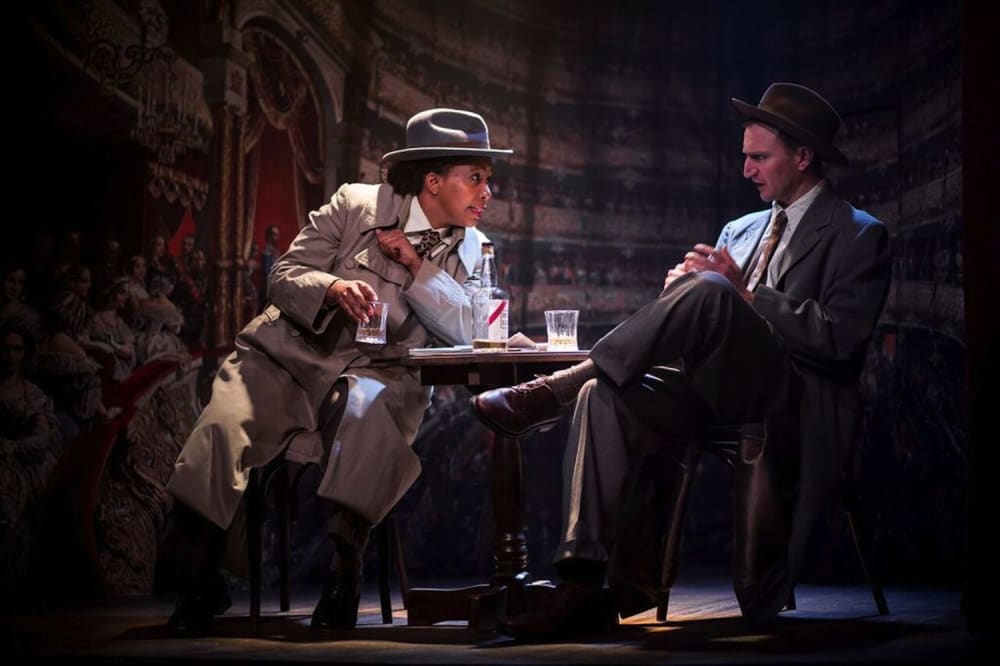 In the quiet English village of Pressan Ambo, the local landowner's son, Francis Crewe, disappeared. Each year, one of the locals is sent off to look for him. If he finds he's promised marriage to Francis sister Iris and have the estate as reward. Eight seekers went out; none came back. Now it is Alan Norman's turn to cross the Channel and go searching in Europe.
Auden and Isherwood collaborated on this play in the mid-thirties, when memories of First World War slaughter were still raw and Hitler already in power in Germany. Wisely, director Jimmy Walter keeps his production in period for that matches the play's two-dimensional naïvety.
Its anti-Fascist, anti-capitalist, anti-privilege, anti-war warnings may seem too simplistic to a modern audience but they are wrapped up as an entertainment whose theatricality remains engaging.
To the play's classic quest format, this pair of poets bring elements of expressionism, revue and pantomime and a Greek chorus. It is driven by heavy rhyming and rhythms that those who enjoy Auden's verses for John Grierson's Night Mail documentary will relish. There is even a passage depicting a rail journey as passenger and eloquent language as it pictures the English countryside.
A dog that has attached itself to a succession of households now befriends Alan and joins his quest. Cressida Bonas makes him an endearing animal, good for a tummy tickle and lapping up bowlfuls of whisky. Not for nothing does designer Rebecca Brower gives him a dog suit that makes him look like a soldier in a gas mask. Centenary commemorations again make the image resonate.
Most of the cast are kept busy doubling: Edmund Digby Jones as the Vicar and other figures of the capitalist establishment, Adam Sopp as the military, Suzann McLean and James Marlowe as a pair of journalists who abet Adam on his travels, Rujenne Green as Francis's sister Iris and all in many more roles. Eva Feiler is the Chorus, here just a single voice (except for a few lines that top and tail the show), not a Greek group. She is often pre-recorded, allowing her to double too, though reproduction needs to be clearer.
As scenes move on, choreography for people and furniture gives the production a smooth flow (movement director Ste Clough) and Jeremy Warmsley's score, including song settings, has echoes of both Gilbert and Sullivan and Kurt Weill that are entirely appropriate.
The play was first published in 1935, staged by Rupert Doone's Group Theatre a year later and then I believe by Harvard's dramatic society (can anyone confirm that?). When a teenage leftie doing National Service, I saw an Oxford Experimental Theatre Company production at the Edinburgh Festival and loved it.
Perhaps it is a rather juvenile taste and now seems very studentish but political statement doesn't necessarily have to be full of polemic and this production is certainly lively. It is full of movement and style and has a cast who capture a 'thirties grotesquerie in its picture of totalitarianism as a madhouse, its leader a loudspeaker, the insidious corruption of youth by the right wing and business leaders who write huge cheques to keep people quiet.
It may be a period piece but it's not out of date, even if old fashioned. Sometimes it helps to state the obvious and there is a great deal of fun to be had in this cartoon quest with its delightful canine. The missing Sir Francis does turn up, in fact has been there all the time (though I am not sure whether the casting implies a further very contemporary twist).
This production plays the original published ending, which was apparently Isherwood's version. According to Wikipedia, Auden went on to write a different one for performance, though I have neither details not confirmation of that.
Reviewer: Howard Loxton