The Dolly Mixtures
Book and lyrics by Tom Kelly, music by John Miles
The Customs House
The Customs House, South Shields
–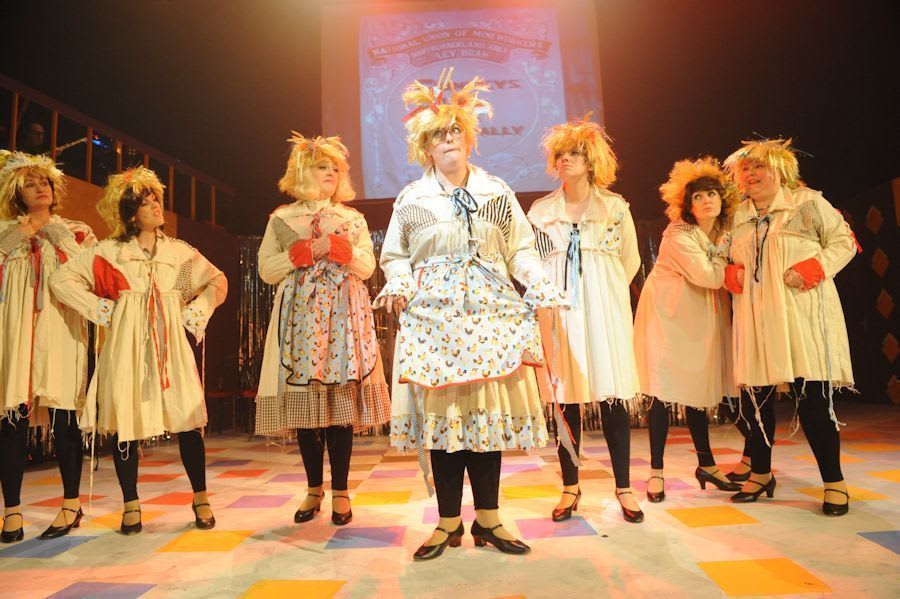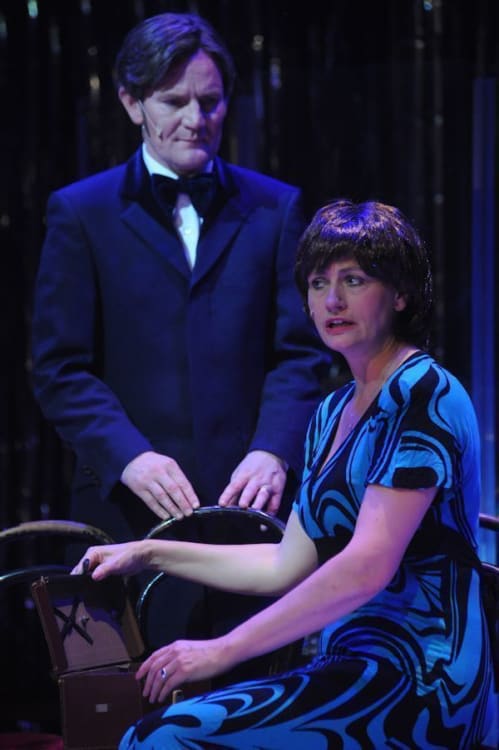 In 1972, Margaret Graham's husband Ken was diagnosed with cancer; he was 32.
If that wasn't bad enough, life for long term patients in South Shields Hospital was dull, so Margaret and Ken's sister Hilda Joyce decided to raise money to provide a darts board or even a pool table to ease the patients' lives, even if only a little.
Six friends joined them and so The Dolly Mixtures, a comedy singing group, was born. Their aim was to raise money by performing in local Working Men's Clubs. Sadly, it was not long before Ken died so the women decided that all their future earnings would go to Cancer Research.
They carried on in this way—balancing raising families and working full-time jobs as well as performing—for fifteen years, during which they raised over £100,000 for Cancer Research, an enormous sum in those days.
So far, so Calendar Girls.
It's the obvious comparison to make—and the show's publicity actually calls the women "the North East's very own Calendar Girls"—but what they did wasn't a one-off event, like that Yorkshire WI calendar, but a decade and a half of confronting the misogynistic, sexist world of the CIU with "ladies" not being allowed in the bar, with being mistaken for strippers, with being treated with—at best—condescension, with committee men "coming on" to them, with—on one occasion—their collecting bucket being stolen, with the rudeness of audiences and, once they began to be successful and popular, with agents trying to get their 20% of the act.
I have always felt that Calendar Girls the play does tend to stretch its theme rather thinly and with "that moment" (or should that be "those moments"?) ending the first half, the second does have some longueurs, but The Dolly Mixtures avoids that trap.
In fact, here there is almost too much to cram in—relationships within the group, the wide variety of their performances from ensemble pieces to solos (NE comic and hero Bobby Thompson and the wonderful Hylda Baker make hilarious appearances) and of course the problems of women working in Clubland—but writer Tom Kelly and composer John Miles cleverly share the tale-telling and the performances so every scene and every song moves the piece forward and director Ray Spencer keeps everything moving at an almost frenetic pace.
Yet amid the entertainment and the laughter there is sadness, when the pace drops and we are reminded of the reason for everything that is happening, the sad loss of Ken Graham. Most poignant of all is the moment when Margaret realises that she has to let go, to move on, for at this point Ken, watching over them all, shares the stage with her, seen by us but not by her.
It's a piece that makes great demands on the cast—Sarah Boulter, Christina Dawson, Kylie Ann Ford, Angela Hannon, Victoria Holtom, Samantha Phyllis Morris, Georgia Nicholson and Patricia L Whale as the Dolly Mixtures and Steve Halliday as Ken Graham—and they very definitely meet those demands, for not only do they perform the group's sketches and songs but they create real, believable characters.
A live band of five under the direction of MD Dave Bintley, choreography by Mina Anwar, costumes by Paul Shriek, lighting by John Rainsforth and sound by Ali Hickman combine to make the show a real success with the Customs House yet again punching above its weight, at least in terms of funding. It needed help from crowdfunding to do it, together with support from local businesses, but do it it did—and at that time of year when theatres traditionally go dark.
It is just a little theatre but, as Ray Spencer keeps telling us, it has a big heart!
Reviewer: Peter Lathan