The Double Dealer
William Congreve
Orange Tree Theatre
–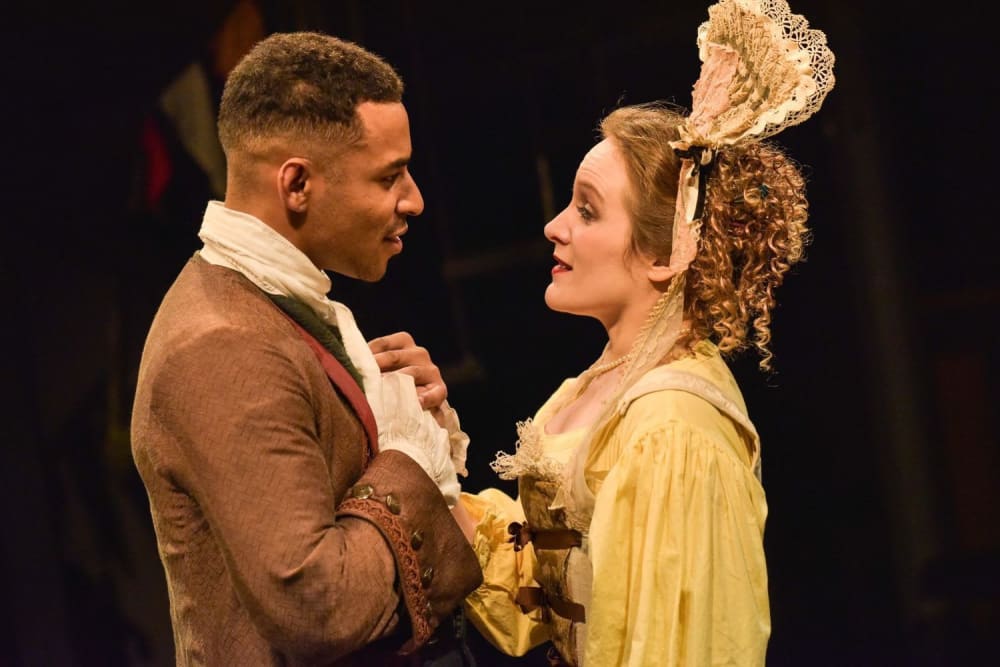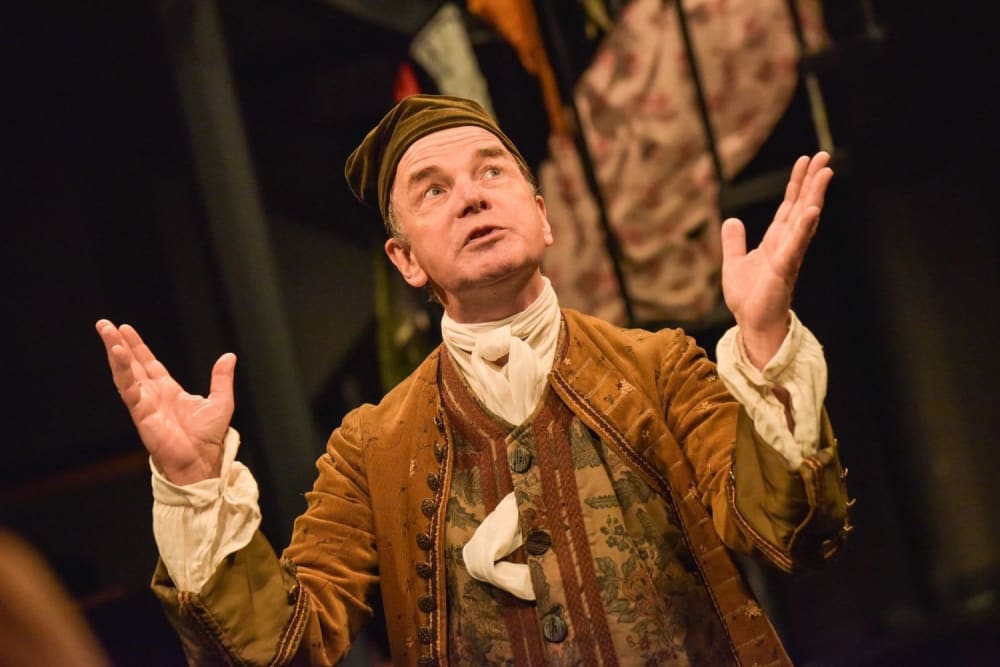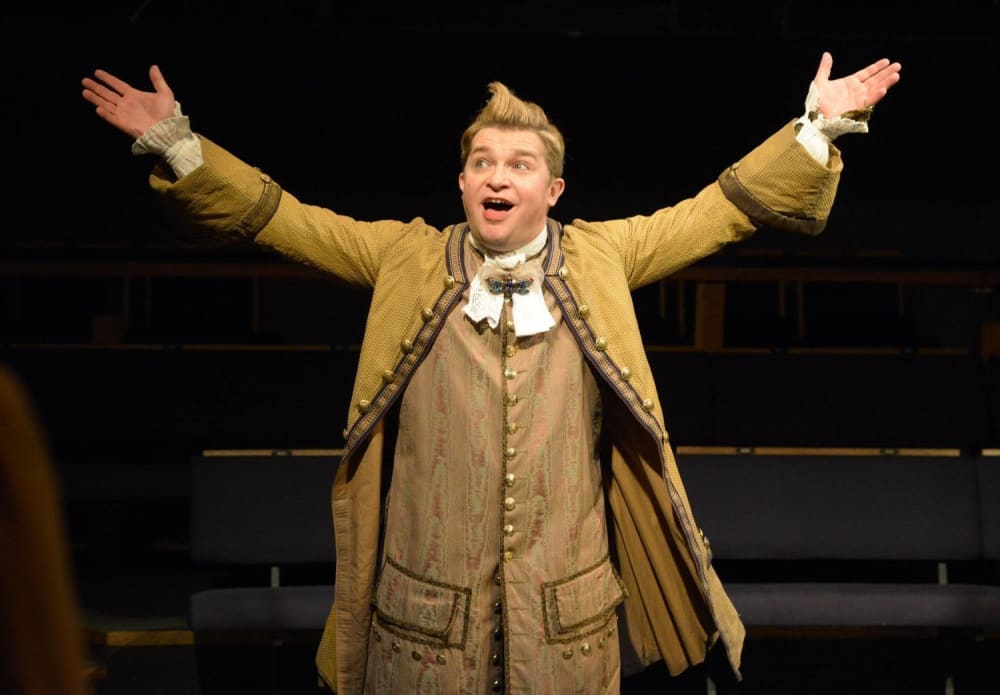 The double dealer of this Restoration comedy is scheming Maskwell hiding his machinations behind a friendly face. With his ex-lover Lady Touchwood, he's hatched a plan to thwart the coming marriage of her niece Cynthia (whom Maskwell wants for himself) to presentable young Mellefont (whom she is after).
That's not the only scheming going on among the house guests Lord Touchwood has invited to a pre-wedding party. Cynthia's father Sir Paul Plyant, eager for a male heir, took a second wife but after three years is still waiting to consummate the marriage (tucked tightly round by blankets he's allowed only one-handed exploration), while she flirts with others; and would-be poet Brisk is using verse to press attention on Lady Froth while her husband spends his time sleeping or singing.
It is a web of complicated plotting made even more confusing by having Zoë Waites gamely playing both Cynthia and Lady Touchwood looking exactly the same with distinctive hair and headdress.
In-the-round performance provides an intimacy that allows actors to share their thoughts and comments directly with audience members, casting a line this way or a look that: asides in this production don't have to be stagey. That rapport is established from the start as the actors chat with the audience before the men withdrawn and the ladies embark on a new site-specific prologue.
This replaces the 1693 original, with a caustic glance at its conventions, suggests that plot is not the main thing and Selina Cadell's production then uses the first scene to introduce the characters, each dashing across the stage as their names crop up in conversation between Lloyd Everitt's Mellefont and his friend Careless (Dharmesh Patel).
The playing is thankfully free of the excessive foppery that used to be thought appropriate to the period, though courteous bows are still offered to the audience. The production dispenses with powdered wigs and frilled cuffs and brocade waistcoats are matched with more modern trousers and with almost no furniture the action moves rapidly.
While working out what is going on, there is the chance to enjoy a parade of eccentrics including Simon Chandler's naïvely bewildered Sir Paul, Jenny Rainsford as his unpleasant wife, mixing denials with double entendres, Hannah Stokely's Lady Froth breaking into little dances and Jonathan Broadbent's Brisk. However, exaggeration, perhaps intended to be satiric, often becomes excessive, beyond being funny. Though Jonathan Coy keeps Touchwood under control, Edward MacLiam's Maskwell is sometimes so frenetically excited by his scheming as to look the fool more than the malevolent Machiavelli, though he gives a masterclass in sharing with the audience.
The Orange Tree does a service in reviving a play not seen since its 1978 National Theatre production but this hyperactive production adds to the plot's confusions, though the hard-working company do get a lot of laughs.
Reviewer: Howard Loxton