The Dreamer
Inspired by William Shakespeare and Tang Xianzu
Shanghai Dramatic Arts Centre in association with Gecko
Pleasance Courtyard
–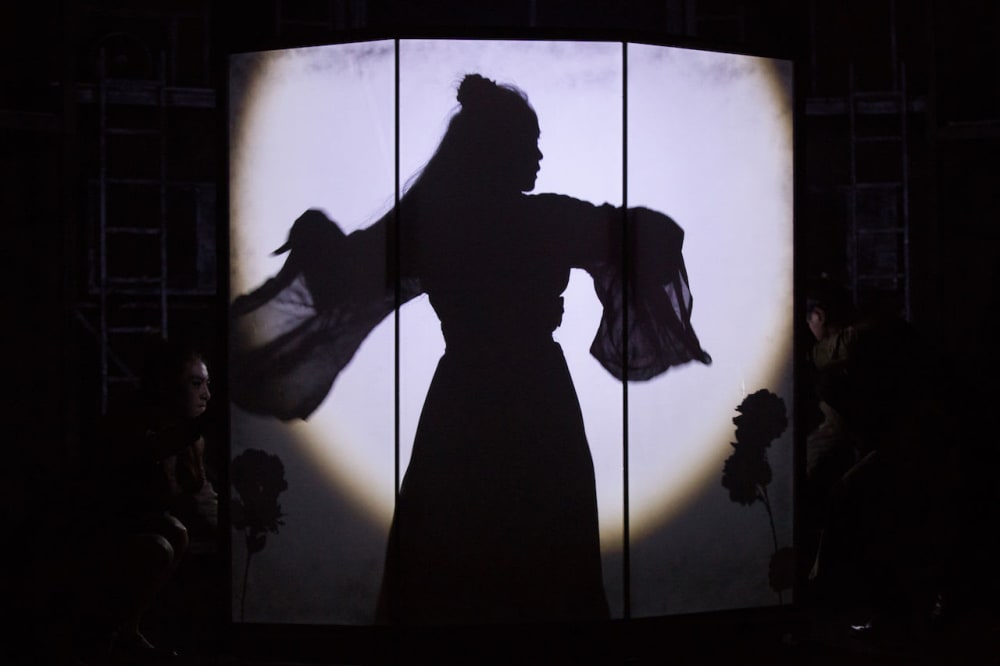 Gecko theatre makes a welcome return to the Edinburgh Fringe in its first international co-production with the Shanghai Dramatic Arts Centre's production of The Dreamer.
Inspired by Shakespeare's A Midsummer Night's Dream and the work of playwright Tang Xianzu, this Fringe debut is a stunning production in Gecko's creative inventive trademark style.
The theme of dreams is explored across both continents in the 400th anniversary of the death of both authors.
We are welcomed by the cast of 'mechanicals' dressed in long brown work like coats wearing miner-style lights on their heads, anxious to ensure that we have seats.
The wondrous, inventive industrial set with platforms and ladders with glimpses of interiors and a raised area that creates the ethereal world of Oberon and Titania is visually impressive.
There are whirling screens with shadow-created scenes that are both powerful and emotional together with a continually creative moving set and spectacular lighting.
The stagecraft is truly amazing and together with an emotive soundtrack and live music performed by a wonderful violinist creates an incredible atmosphere.
The whole highly physical energetic production is an absolute joy to watch.
The staging is set in the modern day where we meet Helena working in an office where targets are set and rewards for dilligent work are given.
The story follows the essence of Shakespeare's play with mistaken identities, love potions aplenty and Helena who has an hilarious romance with Demetrius and of course Hermia and Lysander.
It is performed in Mandarin, but totally accessible, by a superbly talented cast blending both Eastern and Western cultures to create a thoroughly exuberant and breathtaking drama.
The spontaneous standing ovation at the end was richly deserved and this is one show that should be on the top of your list to see this year.
Reviewer: Robin Strapp