The Duchess of Malfi
John Webster
Nottingham Playhouse Theatre Company
Nottingham Playhouse
–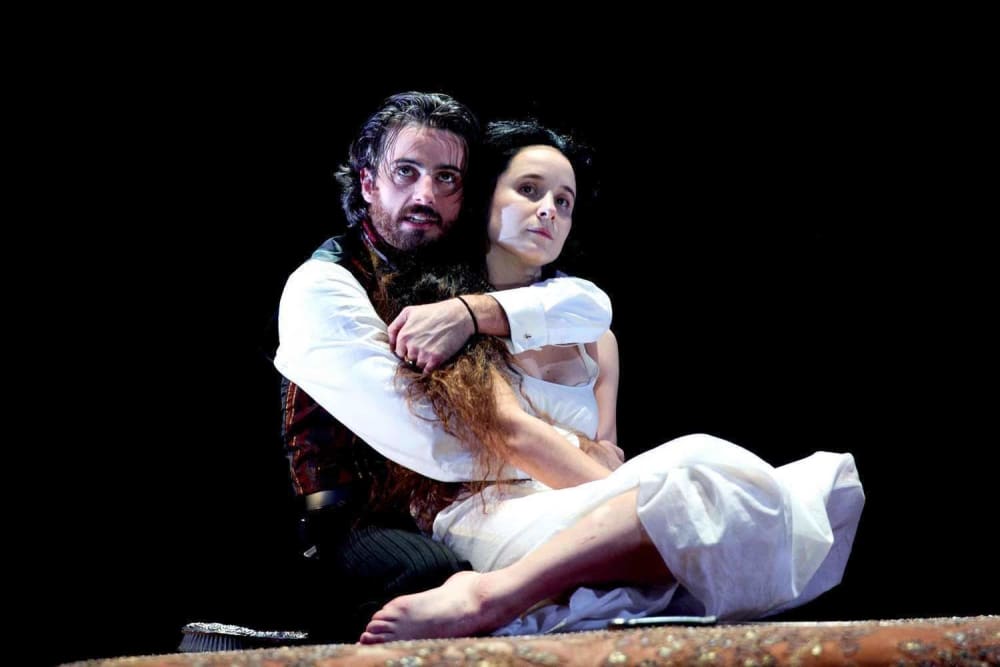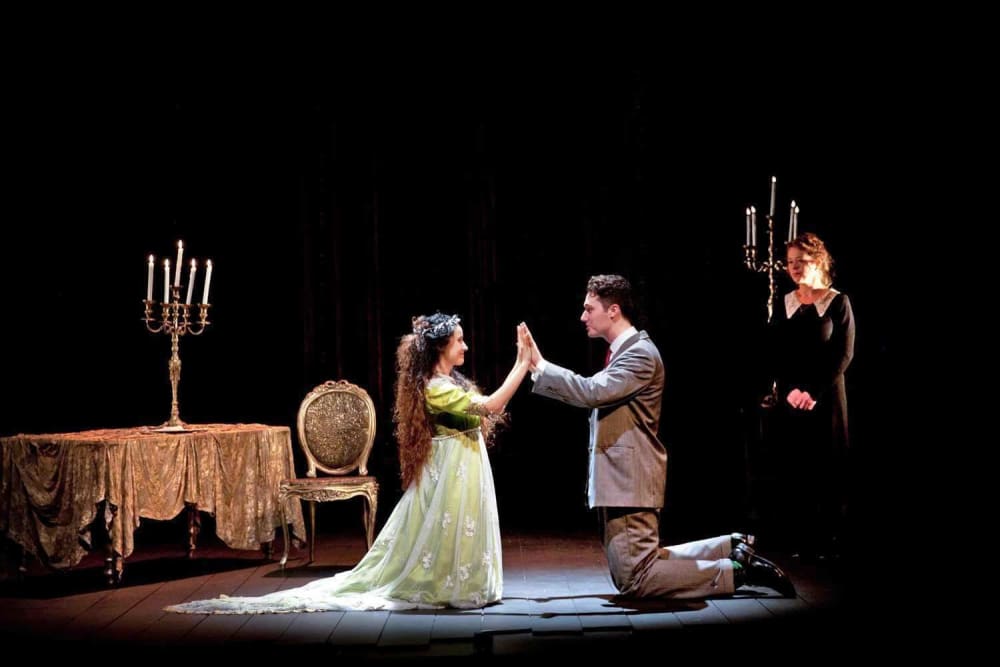 Take one of the greatest heroines in English literature, a complex plot and some sumptuously rich language and you have The Duchess of Malfi, a play with lasting popularity.
Webster's revenge tragedy, written in 1612, has a resonance for a modern audience with its themes of forbidden love, treachery and disobedience. But it is not without its problems: there can be a sense of melodrama towards the end which challenges a director. Get it right and the plaudits are hugely deserved; get it wrong and there can be an unexpected response from the audience.
There is a lot to commend Fiona Buffini's production at Nottingham Playhouse. But on the day I saw it, there were some misplaced giggles; in the final quarter of the play, you occasionally get the feeling that there is something not quite right. This has more to do with Webster's writing than its deliverance.
Buffini, the Playhouse's associate director, takes the view that the first half of the play has to be full of love and joy so that the despair and death that abound later are all the more disturbing. Because of this, some sections before the interval would benefit from an injection of pace.
Beatriz Romilly gives a creditable although not a totally memorable performance as the Duchess, a loving, caring wife and mother who shows that there is hope for mankind when she forgives her executioners.
But her relationship with her husband Antonio, played in a very understated way by Jamie Satterthwaite, could be more intense and heartfelt.
The plot of The Duchess of Malfi concerns a young widow whose two brothers, a duke and a cardinal, do not want her to re-marry because they want to inherit her title and estate. But she secretly weds her steward and bears him three children. Her brothers, full of greed and selfishness, preside over a horrific series of deaths which become increasingly bloody as the play nears its end.
The production really takes off in the second half. The death of the Duchess's maid Cariola whose neck is broken with a sickening crack brings gasps from the audience.
The standout performance is from Chris Jared as the Duchess's brother Ferdinand. He displays anger, jealousy and resentment when he discovers the Duchess has not only gone against his wishes but also married someone beneath her class. But when he sees his dead sister, he expresses regret before losing his sanity; it is an impressive portrayal.
There is a notable display from Matthew Wait as Bosola, sent by Ferdinand to spy on the Duchess whose change of heart when he wants to avenge the deaths of the Duchess and Antonio is wholly credible.
Rebecca Sarker as the cardinal's lover gives a lusty performance as Julia; her enthusiasm and sparkiness are diminished only by her histrionics when she meets a painful death.
Designer Neil Murray and lighting designer Mark Jonathan conjure up an atmospheric, dimly-lit set with a sense of foreboding that is evident throughout.
This production of The Duchess of Malfi is a solid enough offering, although it needs a touch more originality to make it distinctive.
Reviewer: Steve Orme