The Duchess of Malfi
John Webster
Eyestrings Theatre Company
Southwark Playhouse
–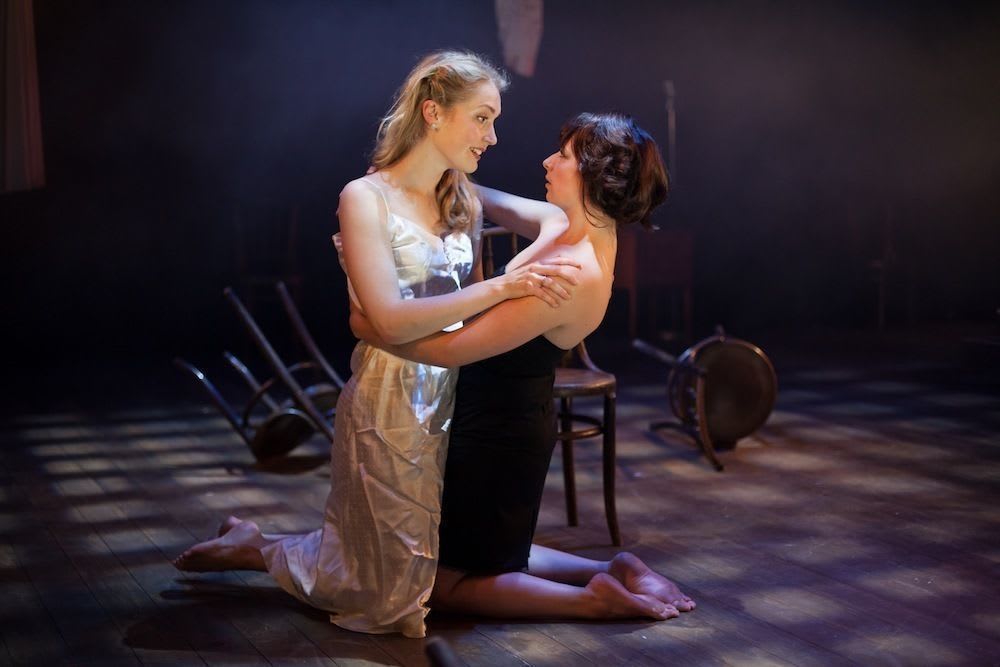 With newspapers full of political scandals, gossip magazines bulging with intrusive photographs, CCTV cameras on every corner and social media documenting people's every move, the decision to stage Webster's classic story of corruption and greed is an apt one.
Written in 1613, the central plot revolves around the Duchess of Malfi and her brothers Ferdinand and the Cardinal. The men keep a tight reign over the life of the Duchess but, when she marries in secret and bears a child, events begin to spiral out of control. Furious with their sister, the men devise cruel methods to punish her and those close to her. What follows is passionate, violent and extreme.
For an abridged version, the subplots have rightly been condensed or ignored which aids the 100-minute running time considerably. The decision to cut, though, does remove some of the richness of the text and several layers of intrigue too. Webster's stunning poetry is still in evidence, however, and the Duchess's line "I do account this world a tedious theatre, for I do play a part n't 'gaingst my will" clearly drives much of the concept.
It is a brave decision to keep all of the actors on stage and the results are mixed. The themes of manipulation and puppetry shine through, as does the idea that prying eyes are always watching the Duchess. However, for those unfamiliar with Webster's work, it does skew the narrative slightly, especially with the addition of movement sequences and multi-roling.
The low-hanging light bulbs, wooden chairs and old- fashioned microphone are used to excellent effect and, whilst the stage is sparse, the direction ensures that every inch is used including the lighting box and back wall.
There can be no denying that these actors are fully committed to their performances with their energy clear to see. However, there are key speeches that lack appropriate light and shade and the dialogue is at times rushed.
With 1920s costume and a gramophone but the appearance of a credit card, the setting for the time period is never entirely clear, but the introductory section in which the characters behave as if they are trapped at a grotesque cocktail party sets the macabre tone nicely.
There are brilliant flashes of creativity in this production but unfortunately the overall telling lacks the emotional punch one might expect from such a powerfully dark play.
Reviewer: Amy Yorston