The Dumb Waiter
Harold Pinter
Hampstead Theatre
Hampstead Theatre
–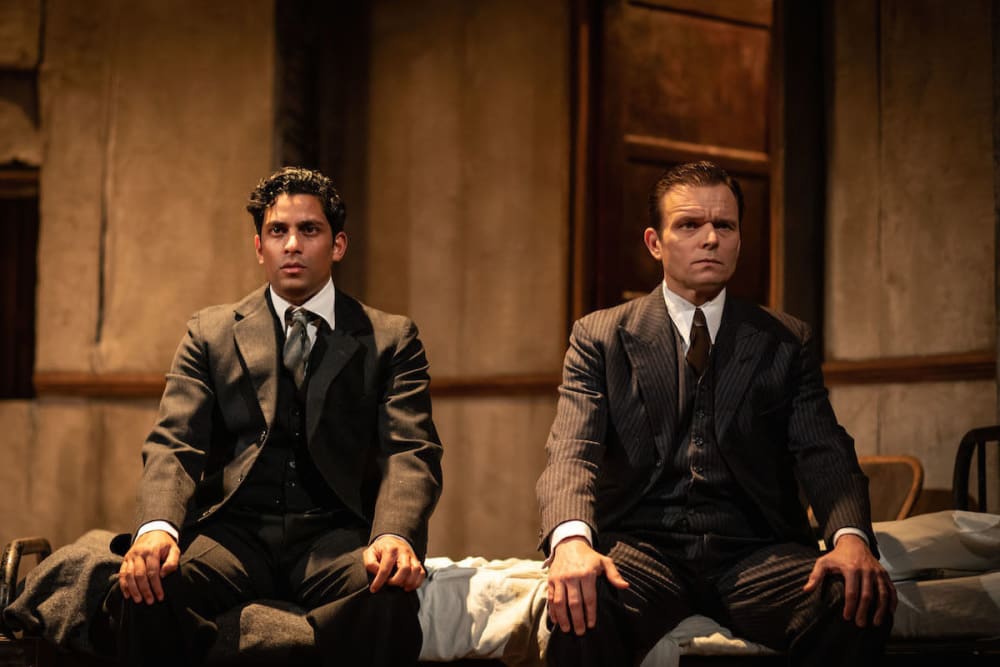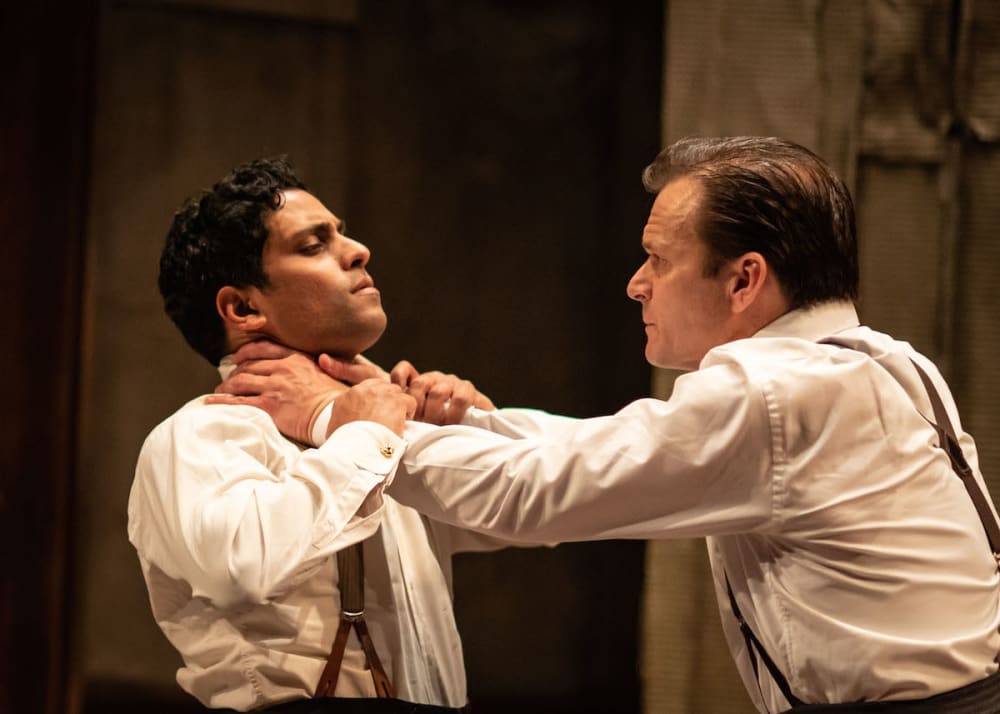 Hampstead Theatre's 60th anniversary production of Harold Pinter's early play was rehearsed and ready to open when the first lockdown closed theatres. Now Alice Hamilton's production is able to open but with a new cast.
Back in 1960, The Dumb Waiter made its debut in Hampstead's Moreland Hall, the fledgling Hampstead Theatre Club's first home, as half of a double bill with the same writer's The Room. London critics had already mauled his The Birthday Party when it opened at the Lyric, though it faired better on its pre-London tour and it was championed by the Sunday Times's Harold Hobson (but too late to save it from closing). The double bill got a better critical reception but it left many of the audience baffled. They weren't used to plays that didn't spell things out.
How different things are sixty years later. What I remember now from that original production is a sense of oppression, though apparently we also found it quite funny. We were reacting to the unexpected but today Pinter's plays are part of the canon; can this one still be surprising?
With a staging part-encircled by the audience that reveals James Perkins's set in their midst, the curtain rise itself is dramatic and it is followed by what must be the longest pause in all drama. We are in a room with peeling wallpaper that is furnished with just two camp beds. It feels underground, there are no windows, and though there are two doors (one it turns out leads to a lavatory and perhaps a kitchen), there is a sense that the two men we see are trapped there.
One is propped on a bed reading the paper, the other tying and retying his shoelaces in the wait before anything is spoken. You don't notice at first but when it comes into action you realise that in the wall between the doors there's a dumb waiter that connects with somewhere above.
Gradually, Pinter gives a few hints as to what these men are and why they are there. Gus (Shane Zaza) doesn't seem to know much more than we do, though he thinks they may be in Birmingham: but that bit more is crucial. Paper-reading Ben (Alec Newman) is clearly in charge. He knows more but isn't telling. Annoyed by Gus's chatter and questions, a petty argument develops about putting on a kettle to make tea. ("Light the kettle," says Ben; "It's light the gas," Gus argues.) No tea gets made; nothing happens until that dumb waiter comes thudding down with a note on its empty shelves. What seemed Godot-like waiting takes on another level of the surreal. What game is someone playing?
This isn't as menacing as I remember (but perhaps that was because The Room came first on the bill) but this production is more subtle in building discomfort. Both men seem unsettled by keeping on the right side of someone other. They smarten themselves up and check out the weapons tucked under their bedding—and if you don't know the play, that is telling you too much already.
Alice Hamilton's direction draws performances from both actors that stay true to the script without embellishment. It isn't just Zaza's Gus who is growingly apprehensive; Newman's Ben is losing his cool too, but the danger is largely unspoken. Is there a trap here in this isolated basement? The times may suggest something parallel to them in the way these guys are cut off, but this production sticks to Pinter's conundrum leaving it open for you to interpret.
Reviewer: Howard Loxton