The Effect
Lucy Prebble
Play With Fire Productions
Oldham Coliseum Theatre
–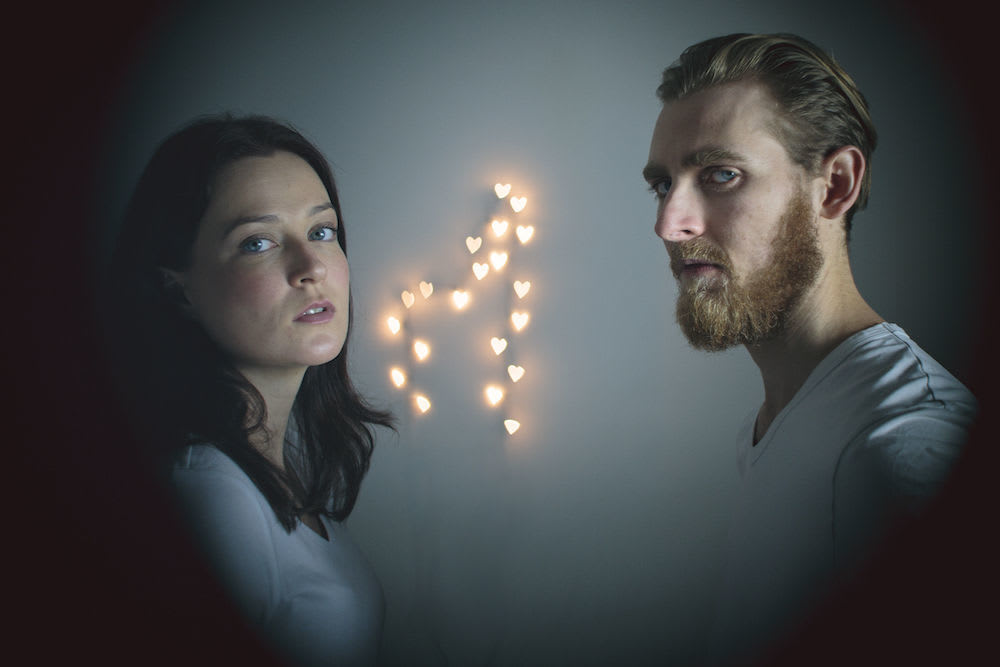 When I spoke to director Jake Murray in April for the BTG podcast, he talked about the aim of his own company, Elysium, to revive plays that have been hits in London but have hardly been seen in the rest of the country. With his guest directing spot for Manchester-based Play With Fire, he is doing the same.
Prebble's play is set during a four-week clinical trial for a new anti-depressant drug. The only guinea pigs we actually see are art student Connie (Elaine McNicol) from Basingstoke and Tristan (Daniel Bradford) from Coleraine, who has done these trials before and is going to use the money from this to go travelling.
Overseeing the experiment is clinical psychologist Lorna (Karren Winchester), a strong sceptic of chemical treatment of depression who believes that depression always has an outside cause rather than being a simple chemical imbalance in the brain. In charge of the trial overall is Toby (Robin Kingsland) who is, as a representative of the drug company, an advocate of drug-based treatment—and who appears to have a history with Lorna beyond the professional.
This situation is the set-up for some fascinating debates on the origins of how we feel—not just depression but also love. Connie and Tristan start to have strong feelings for one another (she has a boyfriend she rarely sees, but the details remain hazy) and while he is impulsive, she, as the psychology student, is more analytical and wonders whether what they are feeling is induced by the drugs rather than being genuine. Tristan asks whether it matters.
And then there is the question of who is actually on the drug on the placebo (we need to ignore the usual clinical practice of double-blind tests where the person administering the drug is also ignorant of this question for the sake of the story) and whether two young people, at least one of whom is on a drug that might make them behave in less safe ways than usual, can abstain for four weeks from texting, smoking, sex...
The young couple's scenes largely work very well, combining interesting debate with action and danger—McNicol is especially strong in the role—but when the two doctors start to talk about their own issues with relationships and depression, these scenes don't seem to have been worked through as well and so they are at times a bit hesitant and lacking in drive. Overall, though, this is a solid production of a play worth seeing.
If you arrive early enough, you can see a short curtain-raiser from WildThings Drama, a youth theatre group, called The Price, devised as a response to the main show. This is a rather depressing look at a clinic that appears to be farming babies for organs for the rich, but for a piece that is so wordy it does lack clarity. However the young cast perform it with great conviction and battle bravely against the racket from the foyer of people arriving for the main event.
This production is part of an initiative labelled "Oldham Coliseum Theatre's Main House Takeover" in which local fringe theatre companies are invited onto the theatre's main stage, apparently in a taste of what is to come when they move into their new theatre building. Based on this production, I eagerly look forward to seeing what the future holds for this concept.
Reviewer: David Chadderton