The Emperor and the Nightingale
Hans Christian Anderson, adapted by Neil Duffield
Theatre by the Lake, Keswick
–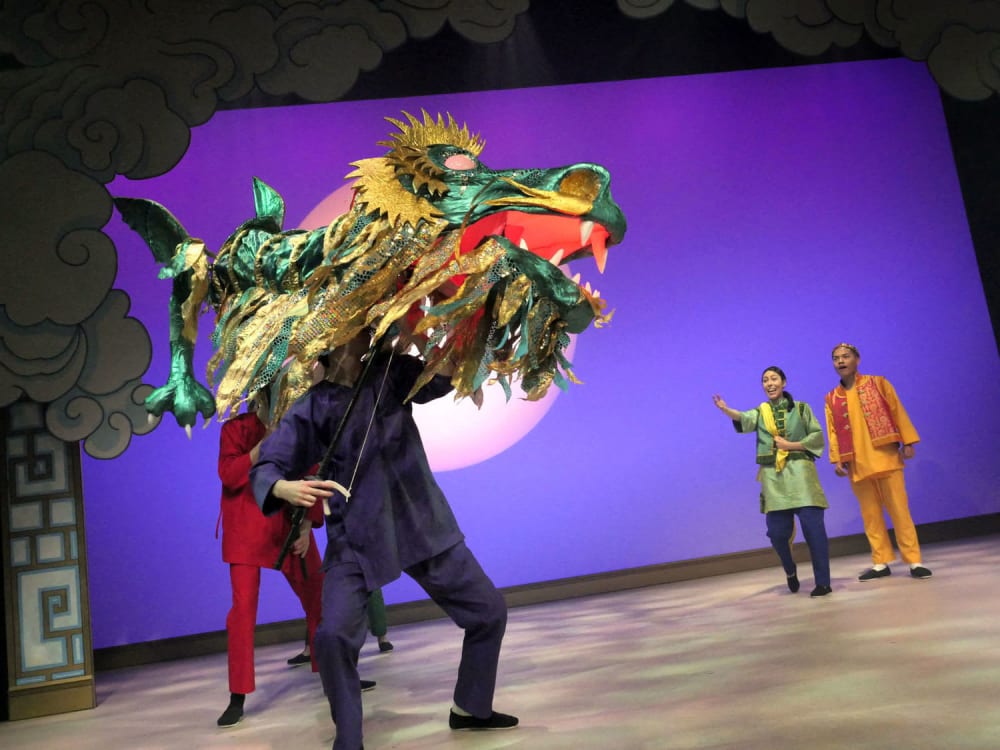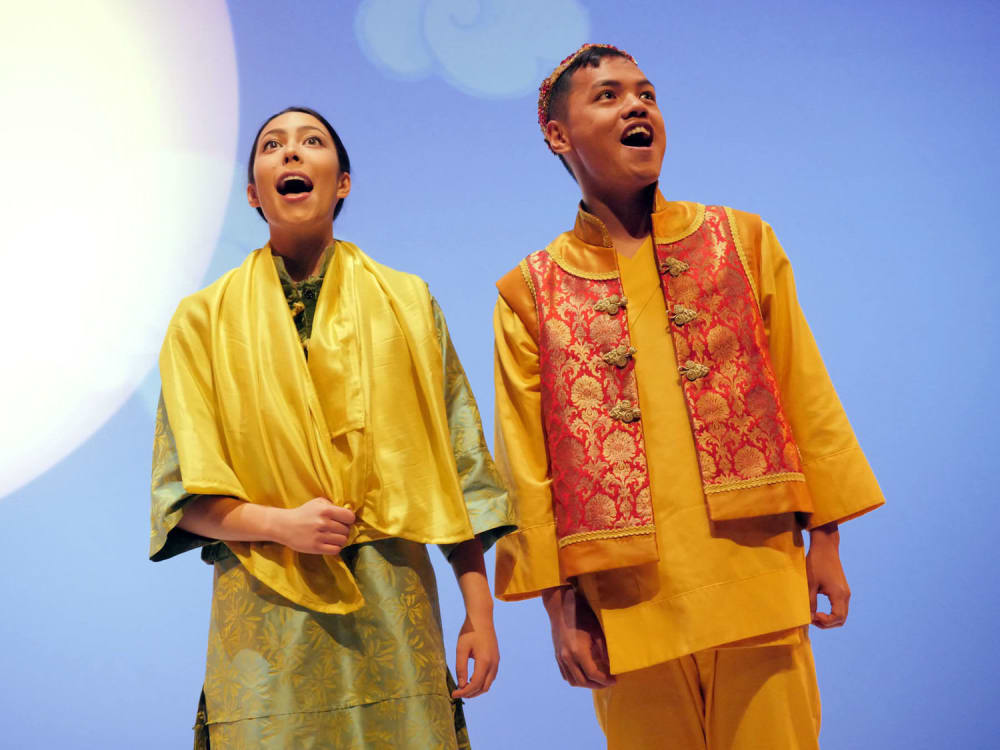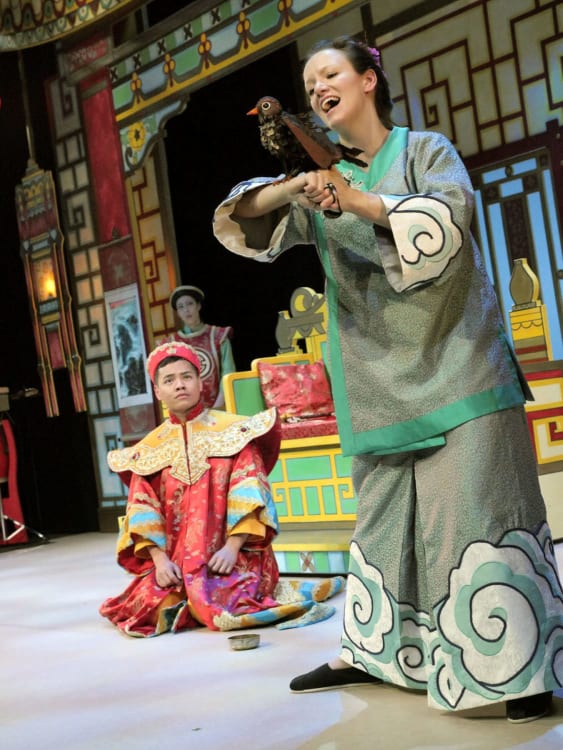 For their final production here, a lakeside swansong, artistic director Ian Forrest and designer Martin Johns have something of a seasonal lark with Hans Christian Anderson's The Nightingale.
Their partnership at Keswick has created many memorable moments of theatre over 18 years and this Christmas entertainment captures the essence of their best work. It's bold, energetic and colourful, but always remains faithful to the importance of clear and imaginative storytelling. For any youngsters who may be experiencing a formative moment of live theatre, it could not be better.
Martin Johns excels himself with designs that capture the opulence of the Chinese emperor's Forbidden City and the stylised beauty of the country's remote and mystical highlands. Even the costumes are colour co-ordinated to their surroundings.
The story, adapted with his customary panache by Neil Duffield, remains loaded with all the essential elements of a child's fable. The importance of honesty, friendship, love, loyalty and trust. Grown-ups call it speaking truth to power.
For two hours at least, we are taught that the song of the Nightingale might just be more essential than all of Earth's other treasures.
A sweet-voiced Amy Gardyne is tasked with both replicating its haunting song, at the same time as manipulating puppetry director Jimmy Grimes's lifelike creation.
Martin Sarreal and Sally Cheng bring a real sense of wide-eyed wonder to their adolescent roles.
Without turning all this delicate story telling into anything resembling more seasonal fare, Joel Sams sails as close as he dares to being a panto villain. There is equally excellent support among the cast of eight actor musicians, whose skills stretch to playing an authentic Chinese stringed instrument, the guzheng.
It's a production whose appeal will stretch across the audience age range, but older members may also get added pleasure from seeing an emperor-elect being taught that great power demands great responsibility. Even if this one may have actually gone on to build a wall...
Reviewer: David Upton