The Empty Nesters' Club
John Godber
John Godber Company and Theatre Royal, Wakefield
Gala Theatre, Durham
–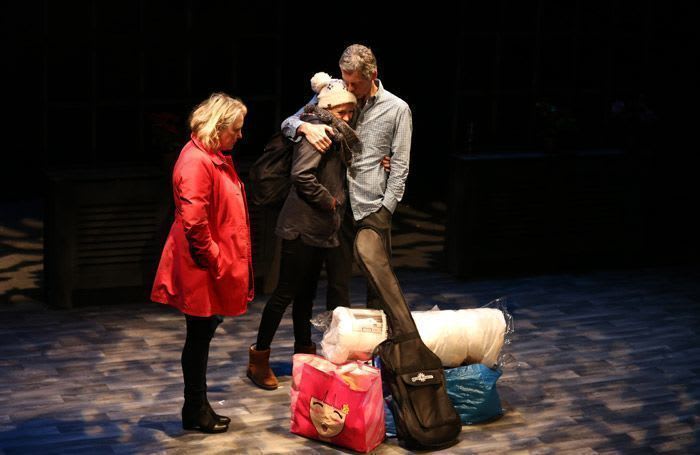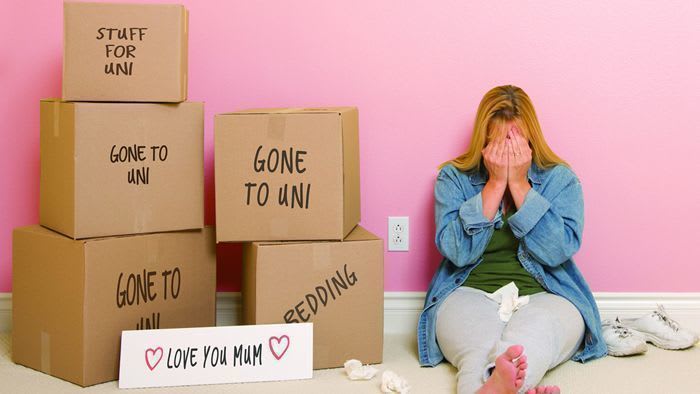 When the play opens, bright and cheery Vicky Barret (Jane Hogarth) welcomes us to the inaugural meeting of the Empty Nesters' Club, a mutual support group for parents whose children have, for whatever reason, flown the nest. In the case of Vicky and her husband Phil (Robert Angell), it's the departure of daughter Mollie (Josie Morley) to University College London.
Actually, that was a bit of a disappointment because the school had fast-tracked her for Oxbridge but, in spite of an offer from Oxford, she preferred London. Otherwise everything's fine—but they are going to miss her.
So they keep themselves busy, Vicky with the Club and Educational Psychologist Phil with decorating. They've got the dog, a poodle called Puddles (for good reason), and they take the holiday they always wanted. Everything's fine. But we rarely see Vicky without a glass of wine in her hand…
The first act felt a little un-Godber-like; a gentle comedy, almost a sit-com, inviting us to smile (or, on occasion, laugh out loud) at the foibles and little oddities of the relationship within this obviously loving and happy family. So what if Mollie plays loud bass guitar a lot? At least they weaned her off the drums!
No spoilers, but the second act is a darker beast. As we venture a bit more deeply, the marriage tensions come to the surface and, really, isn't lovely Mollie actually a bit of a spoilt brat?
But Godber, who also directs, doesn't delve very far down and we're still in sit-com land so what we are left with is an entertaining, engaging, gentle, funny but ultimately a bit unsatisfying light comedy with serious undertones.
It is, however, beautifully performed. Angell, Hogarth and Morley really inhabit their characters and bring out all their subtleties—for, sit-com or not, Godber always creates real, living people, deep and nuanced—and this cast gets them!
Reviewer: Peter Lathan