The Entertainer
John Osborne
Curve, Anthology Theatre and Simon Friend Entertainment
Curve Theatre, Leicester
–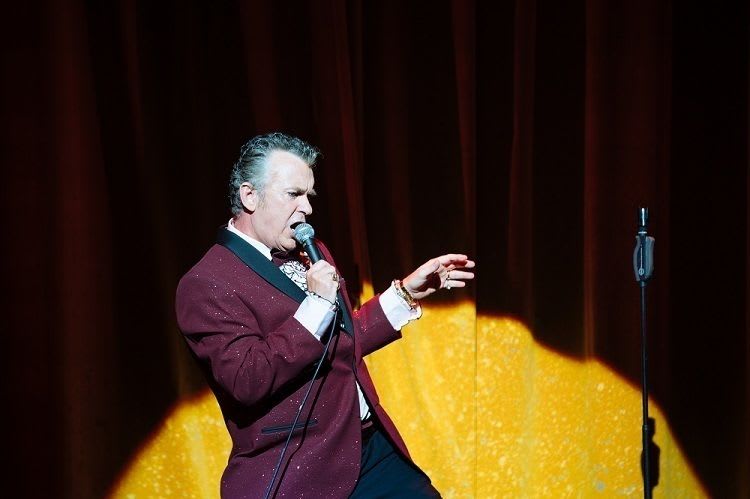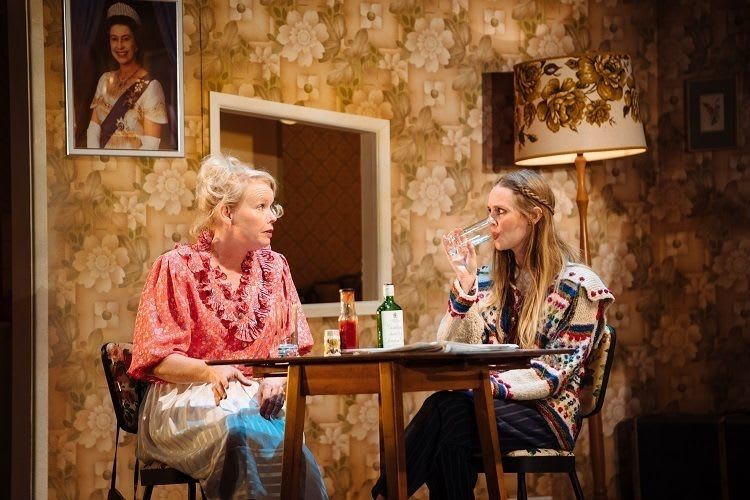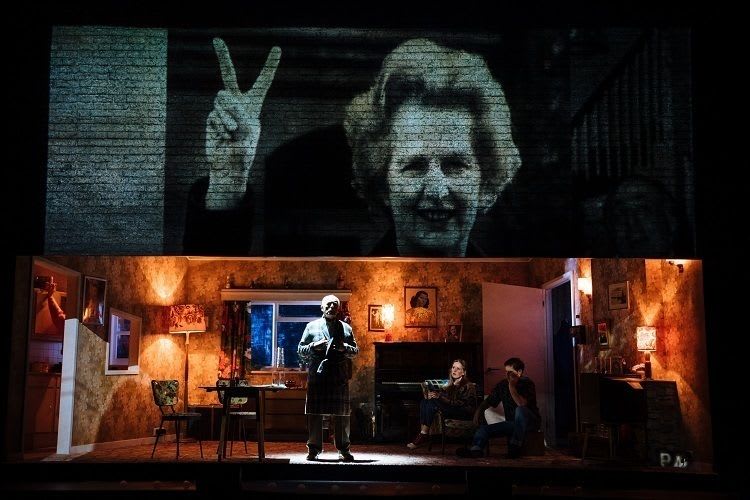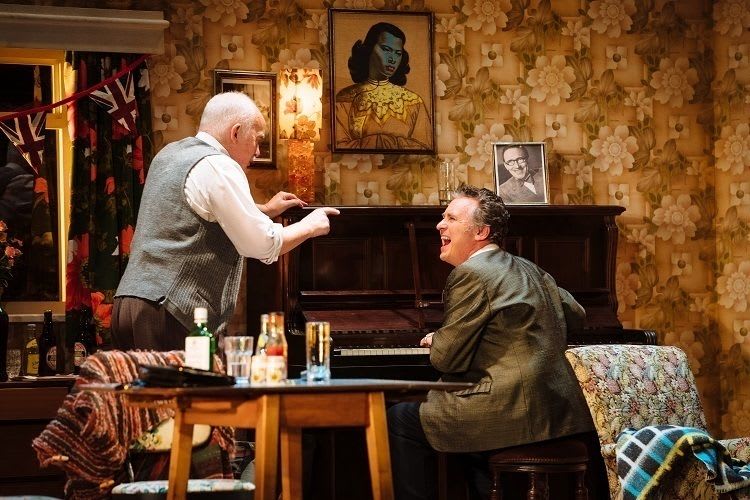 Sometimes it's not clear why a classic play is restaged and set in a different time, or even why it is revisited at all, giving off a faint whiff of a celebrity vehicle or gimmick. Not so with Curve's new co-production with Anthology Theatre and Simon Friend Entertainment of John Osborne's 1957 classic The Entertainer and the casting of Shane Richie as our antihero, Archie Rice.
Osborne's original focus was of a divisive England, with The Entertainer written in the aftermath of the country's involvement in the Suez crisis and adjusting to the arrival of migrant workers from around the world.
In this production, reset to 1982: the country is in the grip of Thatcher's Britain, the Iron Lady has dispatched the armed forces to the Falklands following invasion by Argentina and Archie Rice—now reimagined as an old-style stand-up comedian who finds his special brew of racism, misogyny and sexism of reducing appeal to audiences—is forced to confront his life and career.
Rice's home life is as dysfunctional as his stage act. His marriage to his second wife Phoebe (Sara Crowe) is under constant threat from his philandering and failed business ventures. After a long absence, Archie's daughter Jean (from his first marriage) arrives, escaping a row with her fiancé. Phoebe worries about her soldier son Mick fighting for his country in the South Atlantic, fusses over Archie's dad Billy (Pip Donaghy), a past star of the stage himself, and finds some support from her other son Frank (Christopher Bonwell).
Alcohol is a crutch, with the whole family appearing to exist entirely on a diet of gin, beer and Dubonnet. Only Billy seems able to (occasionally) resist the large measures flowing throughout the two-hour play.
As the Falklands War plays out and Archie's stage act withers, now infamous headlines from The Sun, news broadcasts and snippets of Mrs Thatcher's addresses to the nation are projected onto a drop screen. Audio extracts from a Not the 9 O'Clock News show sketch (the new upstarts of alternative comedy) highlight racism in the police and are a clever inclusion.
No mention of a set designer in the programme, however, director Sean O'Connor, along with Tim Mitchell's lighting design, Chris James's sound design and props supervisor Lizzie Frankl, create a claustrophobic living area for the Rices, complete with framed portraits of the Queen and Tretchikoff's ubiquitous "Chinese Girl".
Careful placement of the Union Flag—whether draped over a coffin, as Archie Rice's last costume change, or the bunting still hanging limply over the window after past celebrations for the Queen's Silver Jubilee—all symbolise the UK facing questions about her future. And you can't fail to think of the situation we find ourselves in now: party politics playing out minute by minute and questions about our relationship with ourselves and the world. This is powerful imagery.
Resetting this piece allows Shane Richie to shake off any possible shackles from past iconic 'Archies', notably Laurence Olivier and Kenneth Branagh. Archie Rice is a challenging character to convey given he is always performing, whether for his family, his dwindling audience, trying to convince himself as well as us out there in the auditorium. And Archie's behaviour is not appealing, so it is to Richie's great credit we come to care about the choices he makes. This is not just the Shane Richie show though and the entire cast is strong; Crowe particularly reveals Phoebe's strength of character in a desperate situation.
Now embarking on a national tour, this timely production provides a sobering reflection on social politics, family dynamics and comedy, as well as a strident endorsement of Osborne's status as a pioneer of contemporary British theatre.
Reviewer: Sally Jack