The Entertainer
John Osborne
Anthology Theatre, Simon Friend Entertainment and Curve
Everyman Theatre, Cheltenham
–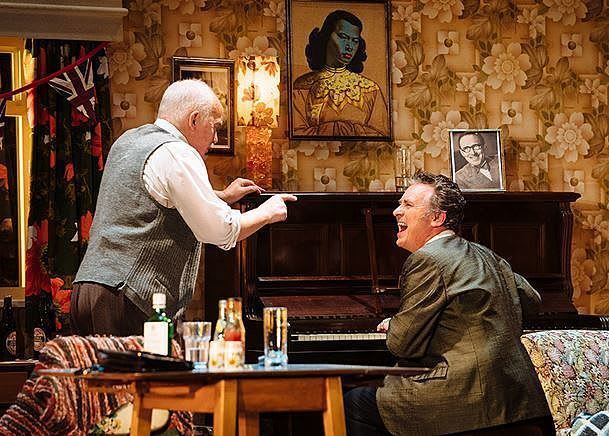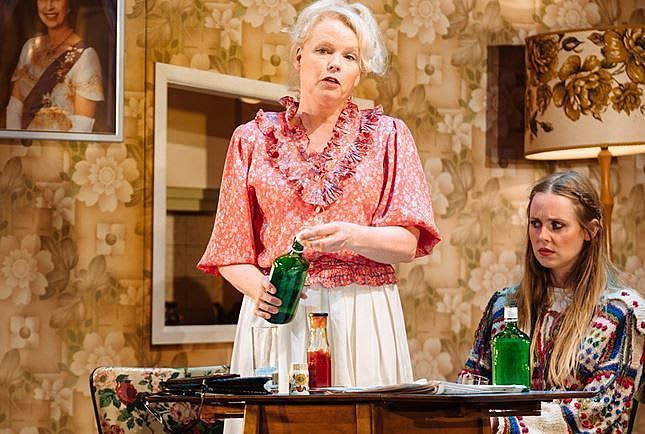 "You should see me live," says Archie Rice, performing live, before another imagined dead-eyed audience.
For Archie, ever the entertainer, time is running out. The professional smile hides a career and a life of failure and, stoking the fire of his self-loathing, he starts to turn the bitter humour on himself.
The jokes get nastier too, from end-of-the-pier mother-in-law stuff, through mere bad taste to the gaspingly offensive. The reaction reverberated accordingly through the actual audience, as the guilty laughter at the start of the play subsided and was replaced by anxious unease, as if someone had stuck a wet finger in the electric socket.
Director Sean O'Connor has successfully updated the play from the 1956 of Suez to the 1982 of the Falklands, a more redolent period for today. "Who do you think you're kidding, Argentina?" Archie sings, dressed as Maggie Thatcher, while belligerent headlines jostle with anti-war slogans in the background.
But Archie, a man for whom gags take the place of ordinary conversation, is oblivious of all that. Obnoxious too, with his open womanising and callous treatment of a wife he is happy to degrade in the service of his one-liners.
Shane Richie, best known for playing the roguish Alfie Moon in EastEnders, is just right in the part: a real trooper, with an excellent voice that goes beyond just singing the words. There is an unapologetic cynicism in those hard looks at his gin-soaked family, and when he turns to face the audience, that betokens at least a degree of honesty, perhaps even a spark of humanity.
"The whole of my life has been a pantomime," he says at the end. And one feels a pang of sympathy—just a small one—for this monster.
The other characters revolve around him, chiefly his Alf Garnett of a dad Billy, played with gusto by Pip Donaghy, an old pro himself now retired to his little house with its portrait of the Queen and Union Jack bunting, Sara Crowe as the convincingly half-sozzled, half-deluded wife Phoebe and Diana Vickers as daughter Jean, for whom her joke of a father has become insufferable, but who needs an explosion to break away.
The playwright John Osborne was a complicated man in many ways, with a sad affection for music hall, its jingoism notwithstanding, and a fiercely anti-establishment, anti-war temperament. It's one of the reasons this great play retains its tension and its interest half a century on.
Reviewer: Colin Davison