The Epic Adventure of Nhamo the Manyika Warrior and His Sexy Wife Chipo
Denton Chikura
Tiata Fahodzi in association with the Tricycle Theatre
Tricycle Theatre
–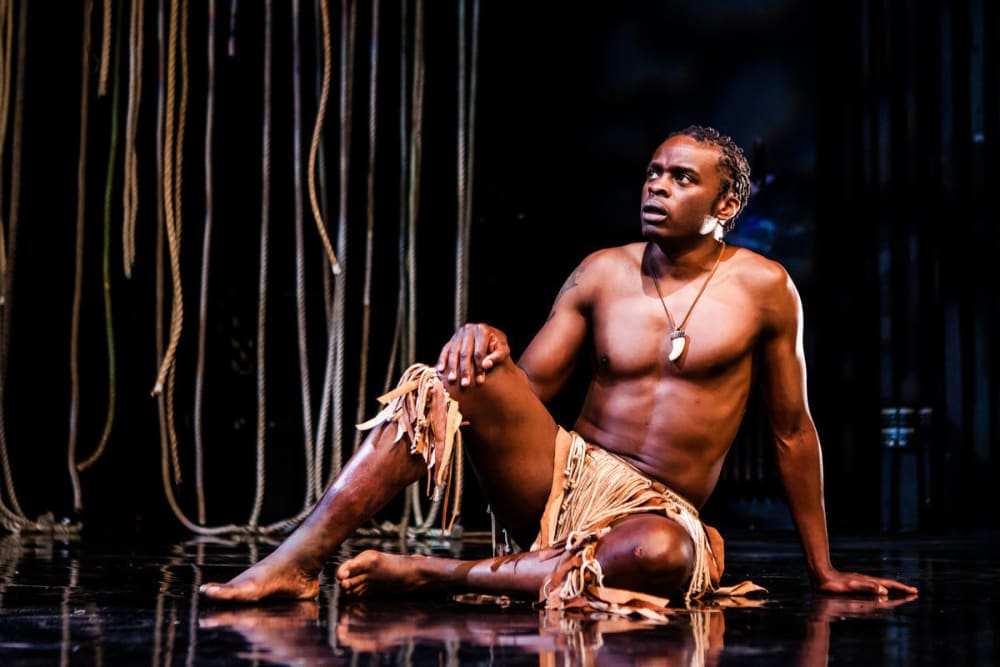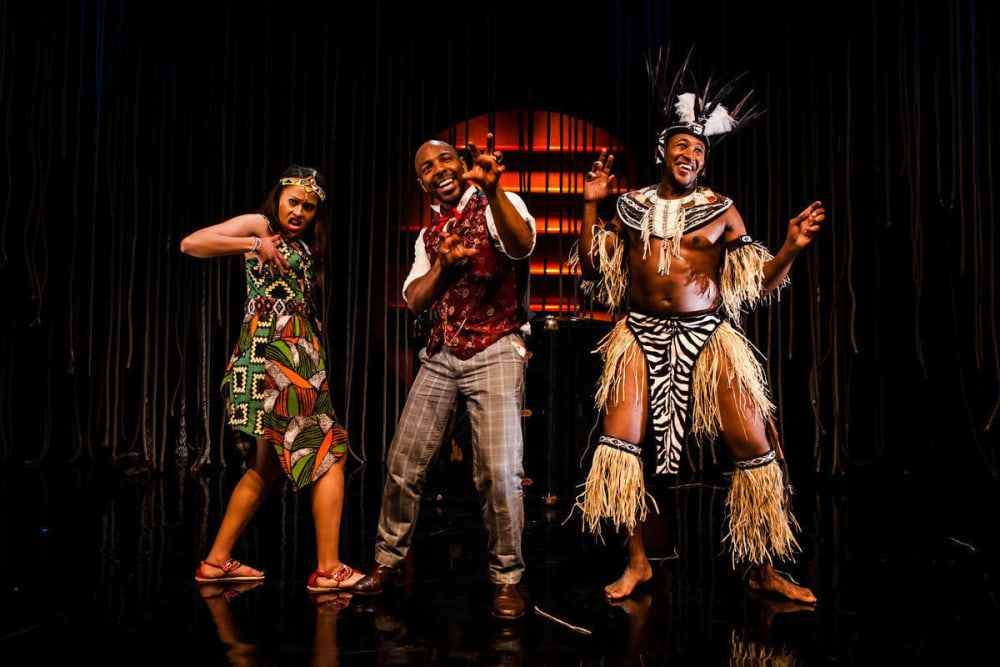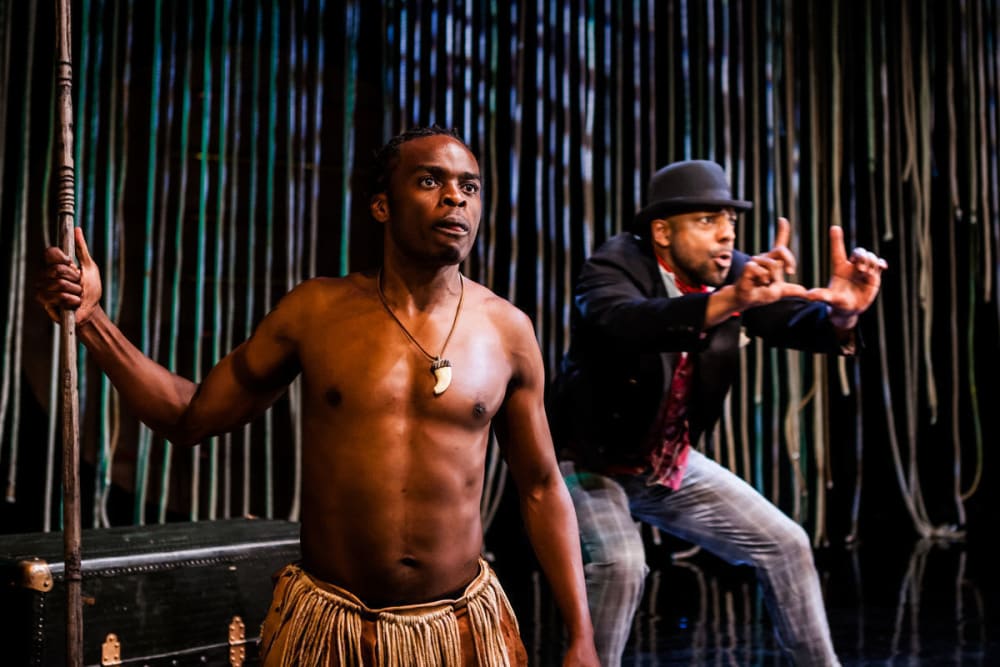 A staging of one of Africa's finest folk tales, a true epic adventure, is not what Tiata Fahodzi ("Theatre of the Emancipated") is offering in this first play by Zimbabwe-born actor Denton Chikura.
What did you expect from such a title? No! This is a cheeky, lively romp of comic originality in which Chikura and director Lucian Msamati cock a snook at everything from ideas of African identity to Wikipedia, Hollywood to Stanislavski, Neighbours to Posh and Becks, as a bid to get an ITV commission mixes temperamental thespians with "bush boy" Nhamo and Robert his alpha goat. For theatre buffs, some jokey production references to current theatrical styles are thrown in along the way.
This is the less-than-epic search of the Eton-educated Narrator for a story and a star: for "He that bellows while the elephant snores, he who ponders while the snake strikes", and he has only 24 hours left to put it all together.
Don Gilet, a dandy in a damask waistcoat and black bowler, gives the Narrator a chirpy confidence to hide his panic, a clever charmer bordering on a conman who can milk a laugh with the slightest gesture. In Ben Stone's designer-jungle of an arc of hanging ropes, he discovers Ery Nzaramba's Nhamo, naked beneath a straw skirt, with his recycled goat. Nhamo may start off a simple innocent but soon catches on, especially when he gets to see his Chipo and finds himself in competition with a rival, the warrior Commander Specimen.
In the epic, "Princess" Chipo was raised by a father who taught her everything from cooking to PowerPoint. He told her she should "let no man, woman or beast come before you and your dream" yet on reaching womanhood he expects her to marry the feather-decked, oiled-chested Specimen.
Now the characters in the epic and the "real" life characters playing them become inextricably mixed with the Narrator becoming Chipo's father. It is soon turning into an absurdist pantomime that s has the audience joining in to support their champion.
Tanya Fear makes Chipo short-tempered and forbiddingly independent, but she can quickly turn on allure as she mimes her nakedness or become all lovey-dovey when she decides that Nhamo is what she wants. As the machete-wielding Commander, Nyasha Tatendi is big in size and personality, a born comic actor who can also bring a touch of pathos. Both the Narrator's actors and the characters in the "epic", these two take some controlling but the production imposes its own discipline.
Gilet, Tatendi, Fear and Nzaramba form a team that are as well-matched as players in an old Whitehall farce. With a show that borders on the ridiculous, they win the audience over and everyone has a good time.
Reviewer: Howard Loxton