The Factory
Vela Manusaute and Anapela Polataivao
Kila Kokonut Krew
Assembly Hall
–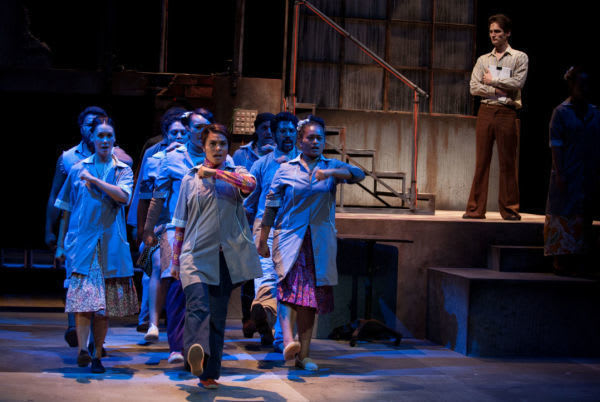 The Factory is part of the excellent New Zealand season at Assembly. This vibrant musical explores the Samoan migrant experience through the eyes of a father and his daughter Losa.
They are looking for a better life and have high hopes and dreams of a new life in Auckland and to be able to send money home.
They manage to find work in a textile factory run by a greedy owner, Mr Wilkinson, who exploits his workers despite the profits he is making.
There is a shop steward, Moses, but the boss has done nothing to improve the conditions and safety of the premises which leads to an unexpected result.
His son, Edward, falls in love with Losa but cultural differences cause problems and the son can't reconcile his father's attitude towards the workers.
The cast are all talented singers and there is lively, dynamic choreography with energetic performances from all.
There is also a fine live band which plays a varied, lively score from ballads to soulful songs as well as Samoan chorus numbers.
It is a fairly predictable story but is told with commitment and celebrates the voices of the Pacific in what is a colourful spirited musical.
Reviewer: Robin Strapp