The False Servant
Pierre Marivaux, translated by Martin Crimp
Orange Tree Theatre
Orange Tree Theatre
–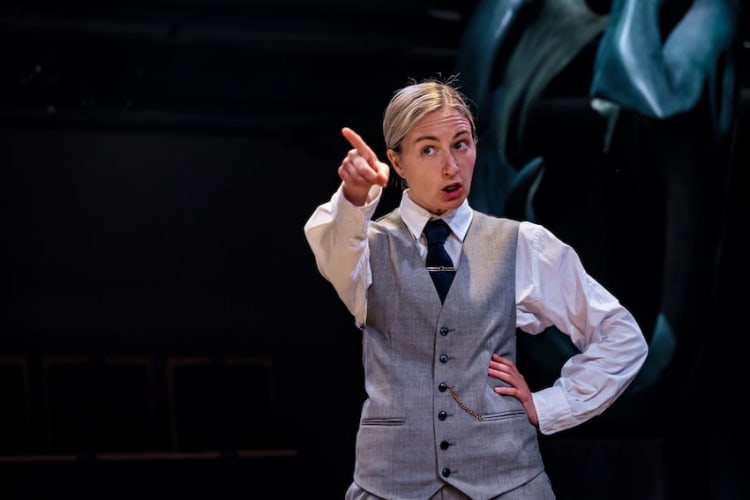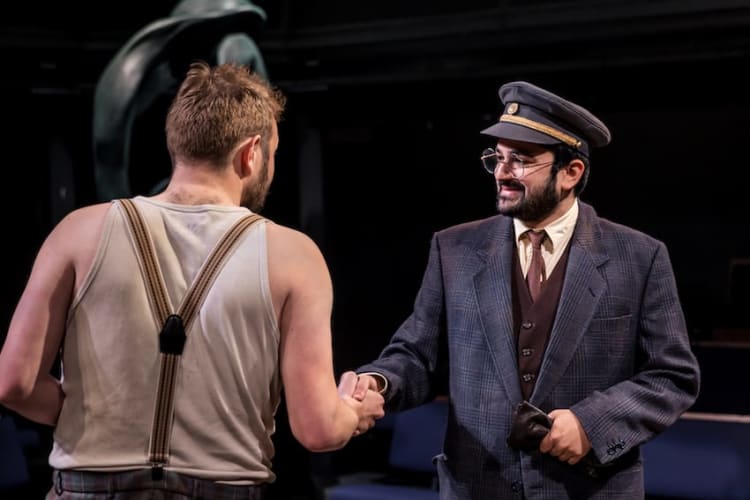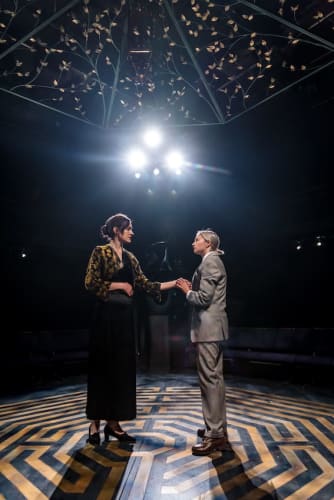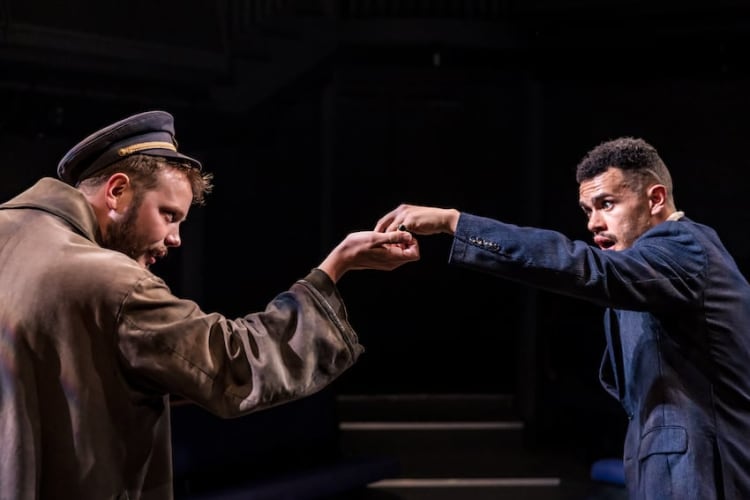 Pierre Marivaux's classic French play about marriage and money was first produced at the Comédie-Italienne in Paris in 1724 and Martin Crimp's lively modern translation at our National Theatre in 2004, but this spirited revival director Paul Miller and his designer Simon Daw have set in the late 1920s or 1930s when society might still have made its plot (just about) plausible.
It presents a young man called Lelio seeking to marry for money. He is already contracted to marry a countess, but now has discovered a young woman from Paris who has a much bigger income; he plans to marry her instead.
That young woman meanwhile wants to find out what this Lelio is really like. To find out, she dons male attire and, as The Chevalier, becomes his buddy. She sends one of her servants (Frontin, played by Uzair Bhatti) to find a servant for her new persona and he recruits a former acquaintance, Trivelin, to serve The Chevalier. That's where the play begins.
Trivelin looks like a tramp in his filthy old mac, but he's the opposite of servile. "My clothes may be shit but I'm a decent enough human being," he tells us: Crimp's version sounds very modern. It is difficult to believe that the Chevalier (we never learn her real name) wouldn't have wanted him better dressed like her other servant. Will Brown gives him extraordinary confidence as he talks to his betters; he's cocksure and clever. Frontin lets slip the Chevalier's real gender so he boldly comes on to her, hinting at what he knows and asking, "are you in a relationship?" He's a character who also sees fit to flirt with the audience.
Trivelin is one aspect of male character, Lelio is another: exploitive and duplicitous. Julian Moore-Cook gives him a slight West Country burr that could be romantic, but there is one very funny scene when Trivelin gets him aroused; while it is sex that turns Trivelin on, it is money that excites Lelio. He's tight-fisted too: "Mr Cashless Economy" Trivelin calls him.
The Chevalier not only discovers what the man who wants to marry her is really like, but learns of the contact that ties him to the Countess and so sets out to save her from marrying him too. Smartly turned out in her grey three-piece suit, she presents a satire of strutting masculinity, a woman's eye view of what men are. Lizzy Watts lends her/him a lively charisma; we are always aware she's female while enjoying what she is sending up: one of the biggest laughs when, with a duel on the cards, she declares, "I see blood on a regular basis."
As well as cash commitments in his contact with the Countess, Lelio owes her money. If she falls for the Chevalier, that contact can be broken so he gets the Chevalier to go along with that plan (or so he thinks). It is hardly surprising that Phoebe Pryce's innocent Countess finds things confusing.
Despite the intricate plotting, Paul Miller's direction ensures clarity between the stampedes of the characters that open and close the acts. They are played out on a floor appropriately patterned with a maze with a canopy overhead patterned with gold leaves that offers an idealised, more romantic view of male-female relations, while in one corner there's a strange brooding sculpture, though exactly what that stands for eludes me.
This is a light-hearted look at the serious subjects of marriage, money and sexual equality that is great entertainment without digging deeply. Crimp's modern dialogue gets lots of laughs, but it is still very much an eighteenth-century play with its characters echoing those of classic commedia: Lelio's silly servant (Silas Wyatt-Barke) who sparks off exposure is even called Arlequin.
Reviewer: Howard Loxton