The Father
Florian Zeller
Theatre Royal Bath Productions
Theatre Royal Bath
–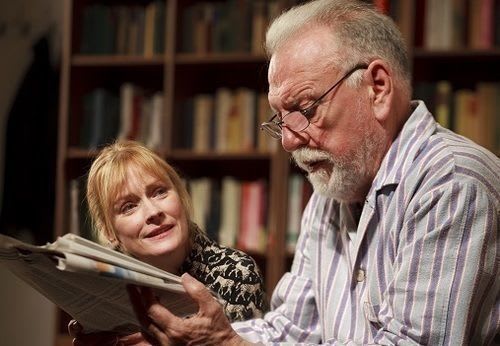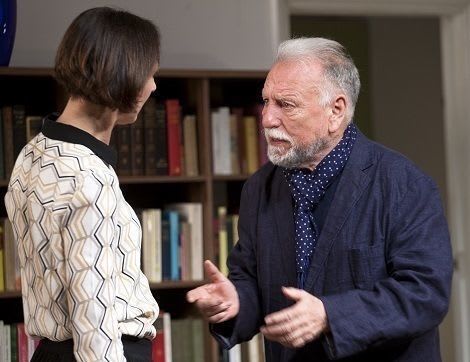 Florian Zeller is a talented playwright, deserving of the excitement surrounding his work in the UK since Laurence Boswell programmed The Father at Bath's Ustinov Studio last year and his remarkable sister-piece, The Mother, earlier this season.
The Father returns to Bath this season from a run at the Tricycle, with some fresh faces, noticeably Claire Skinner as Anne.
There are many familiar echoes here: for instance, Zeller's inventive treatment of the through-line so as to immerse the audience in the experience of the central character defines this piece much as it defines The Mother.
Zeller demands that we witness life with dementia from the perspective of the sufferer, André (Kenneth Cranham), leading the audience on a disorientating dance as the disease takes tight hold. Gradually, we come to see that each non-sequential, conflicting new scene represents another moment of lucidity, separated in time and space for us by the combined seizure-like jolts of Christopher Shutt's discordant soundtrack and Guy Hoare's arresting lighting.
As with The Mother, here too is leitmotif of the gradual dismantling of the detritus of all home comforts as disease steadily distances the sufferer from any sense of security they once found in familiar surroundings.
However, where these remarkable text and design elements were such a magnificent vehicle within which to portray depression in The Mother, here they have to work too hard to compensate for a disappointing lack of subtlety in performance.
Cranham's dominance over the carers in his life is evident, but his André lacks the layered nuances of deterioration which should underpin his demise, so that ultimately, his transition from his early bewildered belligerence to his final lost, bedridden self, jarrs.
Similarly, Claire Skinner does well to demonstrate the unspeakable weariness of life with a dementia sufferer, but in her hands, Anne's detachment seems at times too under-energised to fully engage the empathy of the audience. Less impactful too, then, are the moments where exhaustion leads her to fantasize about patricide.
Ultimately, Zeller's text tackles arguably the most harrowing of all diseases with real vision, but the shattered sense of self and the splintered impact of dementia on the family isn't quite brought to its fullest realisation in this production and the design comes close to dominating in consequence.
Nevertheless, this is still a fascinating and affecting piece, not least in the final moments when Andre laments, "I feel as if I'm losing all my leaves, one after the other".
Reviewer: Allison Vale