The Father and the Assassin
Anupama Chandrasekhar
National Theatre
National Theatre (Olivier Theatre)
–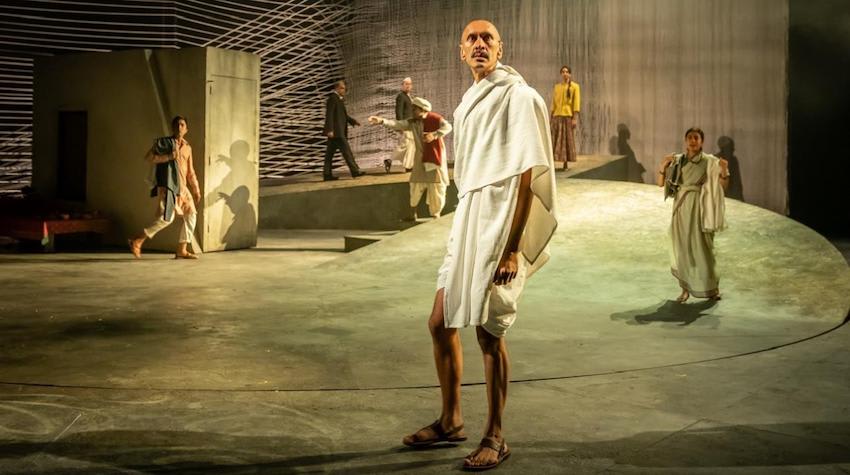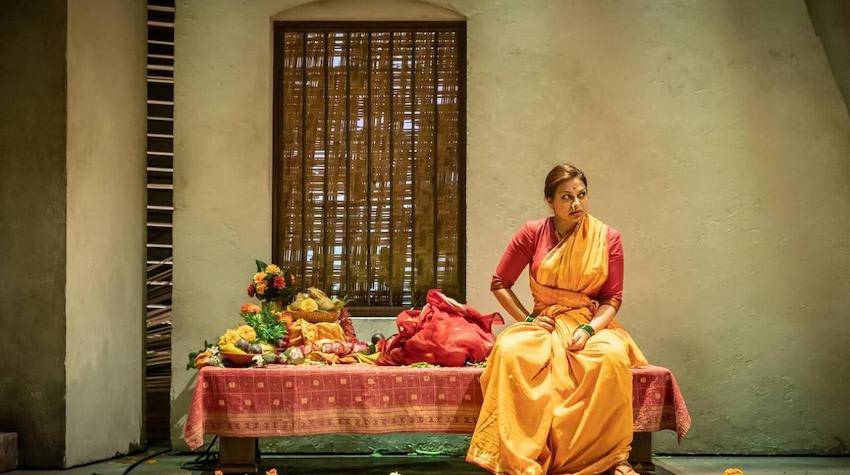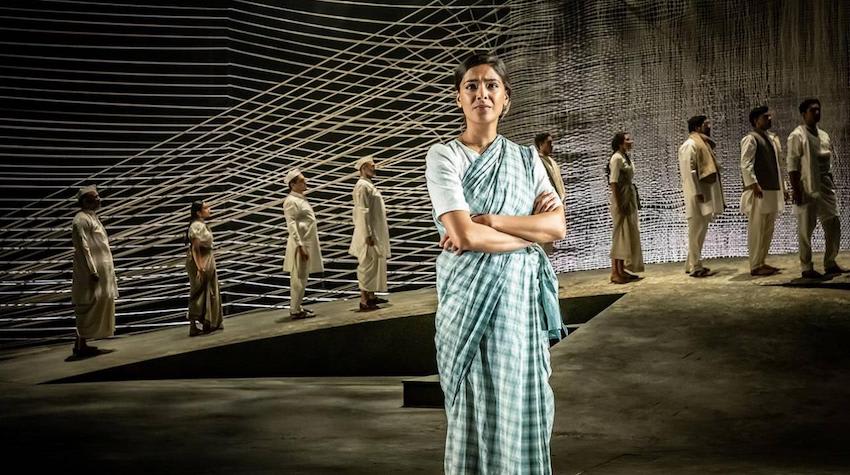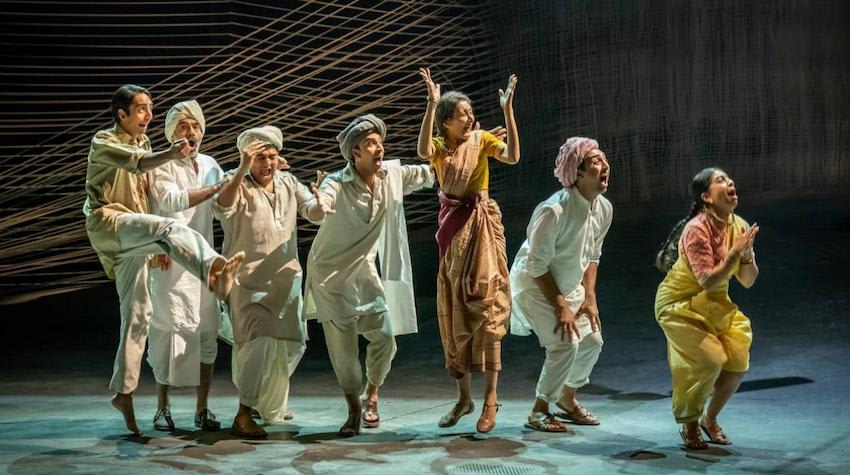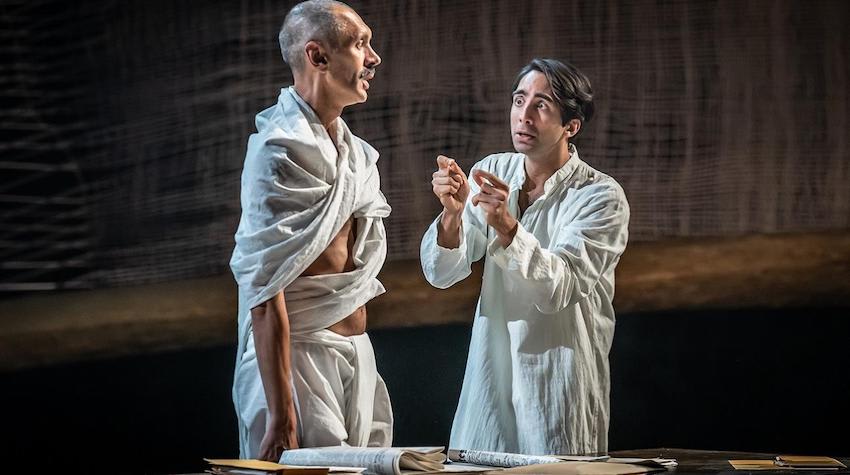 In 1948, a shocked world heard of the assassination of the Indian leader of non-violent protest reverentially known as Mahatma Gandhi. His killer was a former disciple turned extreme nationalist, Nathuram Godse, and this is his story.
Supplementing known facts with invention, dramatist Anupama Chandrasekhar looks for some explanation of how that could happen: how the boy who was inspired by the man his followers called Babu came to murder that father of the nation.
It is Nathuram himself who tells it in a performance by Shubham Saraf that is totally engaging. He is on stage from the first moment and stays there. We see India's history unfold through his eyes, though his ideas are occasionally contested by former childhood friend Vimala (Dinita Gohil), a more steadfast follower of Gandhi.
Designer Rajha Shakiry provides an abstract setting of curved ramps on a revolve, with trucked-in elements for domestic scenes. It is backed by the loose warp and weft of a giant loom, a reminder of Gandhi's rejection of imported cloth, encouragement of local craft and of his own spinning. Its fibres interweave as two faiths and two cultures once did prior to partition.
This epic style staging enables Indhu Rubasingham's focused and fast-moving production to present both salt marches (one effective, the other literally beaten down) and the massacre of millions as the country was divided and to go close up as the politicians on both sides face over-hasty British decisions. Stylisation in presentation is matched with an intimate realism in character playing.
From birth, Godse was raised as a girl. After three sons died in infancy, his parents (played by Ayesha Dharker and Tony Jayawardena) thought to avoid an assumed curse in this way. As a child, he became an oracle for a goddess, villagers bringing offerings that helped feed his family. Then playwright Chandrasekhar imagines a meeting when Gandhi alerts him to his true gender.
Paul Bazely plays the Mahatma, Mohandas Gandhi, with great humanity and humour, another fine performance, but he is Babu seen through Godse's eyes. But when Godse meets Hindu nationalist Vinayak Savarkar, the young man gets caught up in his extreme views. His promotion of Hindutve (Hinduness) is the very opposite of Gandhi's idea of peaceful protest. Sagar Arya makes this new mentor a dark, cold, rather sinister figure.
Brief scenes with Pandit Nehru (Marc Elliott), Mohammed Jinnah (Irvine Iqbal) and other politicians are there to give information not character portraits but are consistently well played. There is an engaging performances from Nadeem Islam as a school watch-keeper who is a victim of colonial rule and Ankur Bahi brings a touch of humour as Godse's childhood playmate competing in a spitting competition and then delightfully camp as a tailor who takes Godse on as apprentice.
The Father and the Assassin is a play of ideas rather than of emotions but driven by strong feeling. It can't entirely avoid an element of history lesson, but this production has a dramatic sweep. It makes bold and invigorating theatre that is discreetly underlined by Siddhartha Khosla's music which rises to a dramatic crescendo when partition is presented.
With the extreme right gaining an increasing voice in many places, this is a timely look at the way an idealistic young man can change aspirations and turn to murder, and as Nathuram Godse, Shubham Saraf gives a stunning performance.
Reviewer: Howard Loxton