The Father
Florian Zeller, translated by Christopher Hampton
Theatre Royal Bath, and Tricycle Theatre London
Yvonne Arnaud Theatre, Guildford
–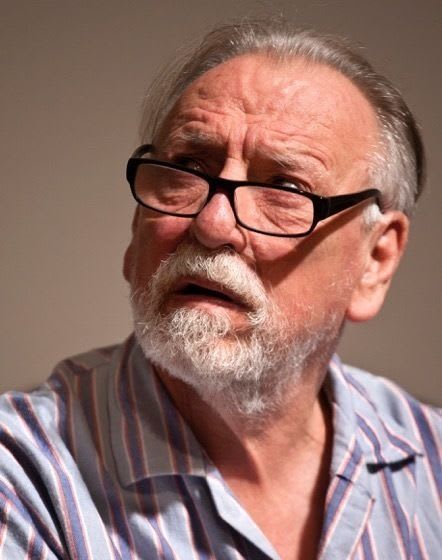 A man going gradually through the increasingly debilitating stages of dementia and the effect it has on his family as well as himself cannot be an easy subject to write about, but Zeller has written the story with sympathy and understanding as well as humour.
As an added twist, he seems to have decided that if his character is going to be confused then the audience ought to be confused too.
The ageing André (played to absolute perfection by Kenneth Cranham) seems to be living an independent life in his Paris flat but it's obvious that he does need some help. He accuses his latest 'helper' of stealing his watch having hidden it himself and has to be reminded to take his pills.
His daughter Anne (Amanda Drew) is at her wit's end desperately trying to do her best for him but running out of options as he rejects one 'helper' after another. The entrance of Jade Williams as new carer Laura gives some hope. The man he has been surfaces and André seems to get on well with her, flirting outrageously and, now clad in his pyjamas, trying a rather pathetic tap-dancing routing to demonstrate what he claims was his former profession.
His forgetfulness and habit of repeating himself is endearingly funny at this stage and so far everything is reasonably under control, so long as he accepts this new carer, but Anne is going to be leaving Paris for London to live with her lover Anton, and she won't be so easily on call.
So far, the story is straightforward and the options are obvious. Will Anne reject the London scenario to look after her father, or—the unthinkable—will he have to go into a care home?
From that point, the sequence of events, as well as our understanding, begins to unravel. Things begin to disappear from the flat, just a couple of ornaments at first and then furniture too. A man, Brian Doherty, appears to be living there and says he is Anne's husband Pierre, yet husband Pierre is Daniel Flynn. Did this man really slap André and, in a threatening manner, ask "how much longer do you intend to hang around?" What on earth is going on?
It's a brilliant concept as the author is making us see events from André's perception, our vision becoming as mystified and befuddled as his as we try to understand and ask questions. Who is the other woman (Rebecca Charles) who claims to be his daughter? Could it be the sister André says he always preferred? Why does the man who claims to be his son-in-law treat him so badly?
Every event is interspersed with a total blackout surrounded by a dazzlingly lit frame and accompanied by snatches of fragmented music becoming more and more discordant to match the confusion and rising panic going on in his mind.
The play is very emotional. We all are going to come across dementia at some time, whether for ourselves or trying to cope with it in someone we love, but somehow despite the conclusion when André has 'lost all his leaves' it is sad, sometimes even heartrending, but not really depressing. After all, now that we have experienced, second-hand, what dementia is like and what is going on in the mind, we can have more idea of how to cope.
James MacDonald has directed a totally faultless production, superbly performed and completely engrossing.
Reviewer: Sheila Connor