The Fear of Breathing (Stories from the Syrian Revolution)
Edited by Zoe Lafferty from interviews and material collected by Ruth Sherlock, Paul Wood and Zoe Lafferty
The Moving Theatre in association with Neil MacPherson
Finborough Theatre
–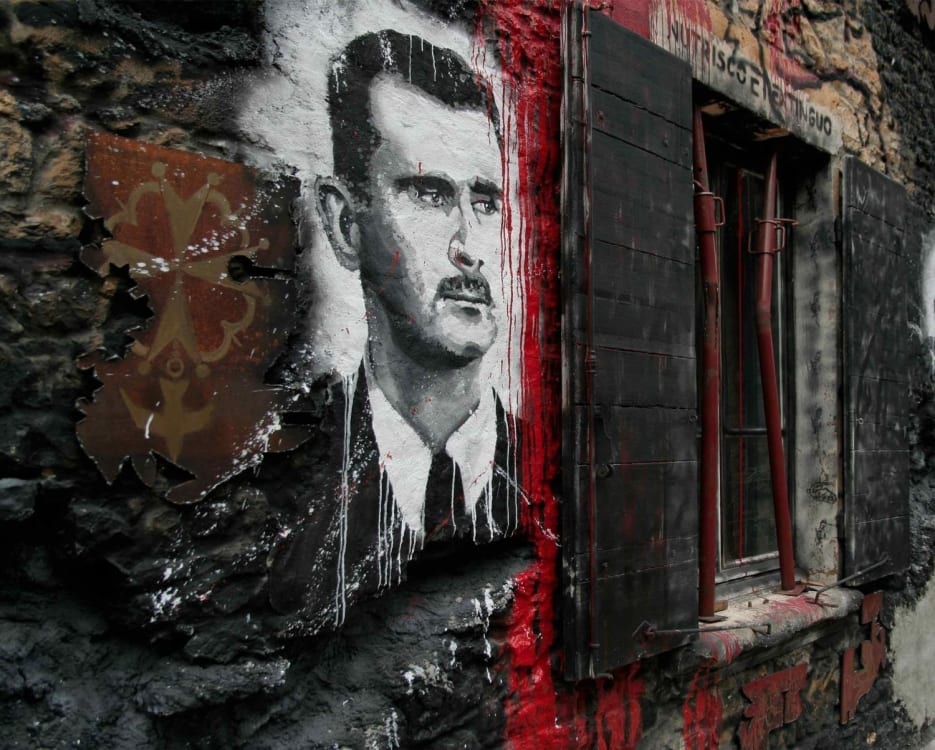 "Because I have suffered, I want someone else to suffer". So says Omar (Nicholas Karimi)—not his real name - an activist from Qabon (a suburb of Damascus, Syria) at the climax of The Fear of Breathing; a verbatim piece collated from material by awarding winning journalists Ruth Sherlock, Paul Wood and director Zoe Lafferty.
This play is made up entirely from interviews with Syrians who have lived through the recent uprising and the cast of eight plays around 12 characters ranging from Peter (David Broughton-Davies) a hotel owner, to Ismail (John Wark) who wraps the bodies from Homs. An overall sense of intense urgency is woven throughout the 2 hour piece, which moves from the early beginnings of unrest until the recent heavy and continuous violence of the present day.
The story of the conflict comes across very clearly thanks to sharp editing combined with a strong sense, from both cast and director, of the natural rhythms of storytelling. The result is an informing and challenging piece of theatre. There are memorable individual performances from all cast members, in particular Adam Youssefbeygi as the young university student and activist Quataba and Karimi as the aforementioned leading activist.
Most striking is the role that social media plays in the organisation of the rebels—Gareth Glen plays Ahmed, another activist and media co-ordinator, who claims that Facebook "helped to spread the word... we would expand the network by adding people we knew and trusted". This rapid fire section of dialogue between Glen and Karimi is an example of the skilful way that tension and information is released to the audience, always paced with precision and a strong awareness of ensemble. Also notable are Scott Ainslie as Muhummad / Adnan, who delivers a powerful testimony of an dissident soldier formerly of Assad's army, and Paul Crowley as an anonymous photographer from Liverpool.
Actors keep their natural accents, with the exception of the versatile Sirine Saba who swaps out of her usual role as Faha, an outspoken radio DJ from Zabadani, and instead portrays a grieving activist mother. This decision to keep regional British accents brings the harrowing narratives closer to home; it also respectfully acknowledges that these actors are not attempting to exactly re-create the characters of men and women they have not met, rather to give their stories a chance to be heard in Britain.
The piece has been reduced in length—the playscript which is also the programme contains a wealth of material which did not make the final cut—and rightly so as the running time was just enough; however somewhere amongst this it would have been good to hear some more female testimonies.
To have such an abundance of first hand accounts from a place of conflict like Syria is a testament to the tenacity and bravery of Sherlock, Wood and Lafferty as well as those they interviewed, and this production is an important piece of historical documentation, performed with sensitivity and passion.
Reviewer: Anna Jones