The Fenland Screamers and Other Boggy Tales
Julian Harries & Pat Whymark
Eastern Angles
Sir John Mills Theatre, Ipswich
–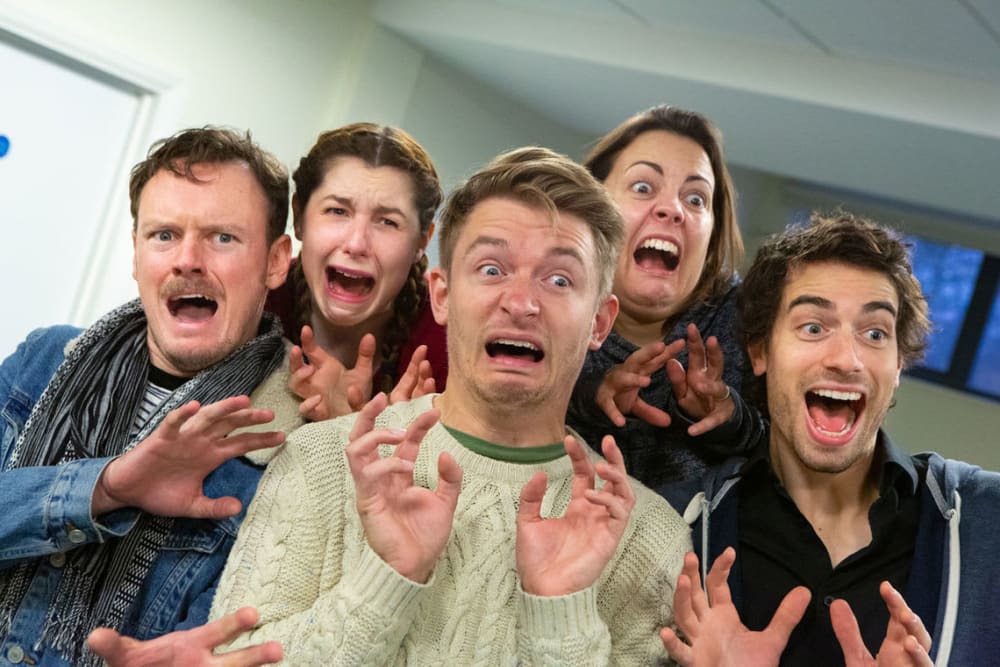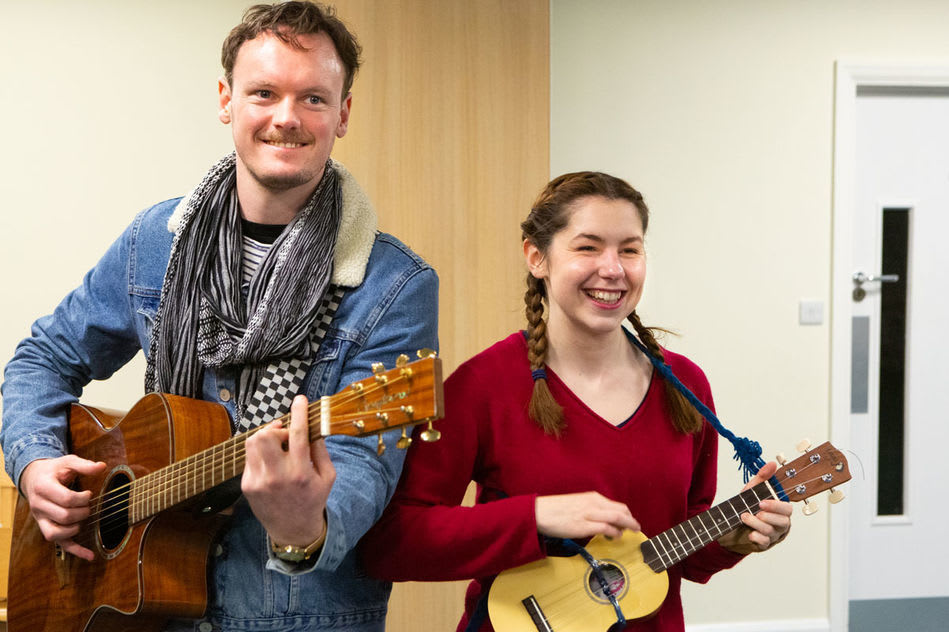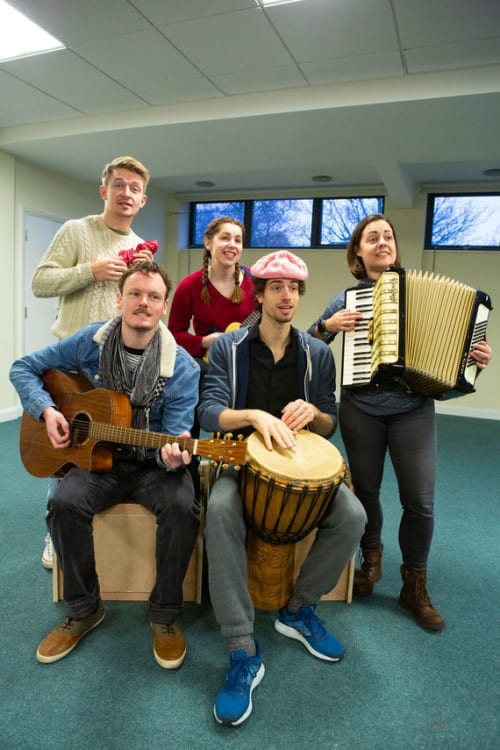 If you want a show that's completely mad, surreal, very, very weird but extremely cleverly written and a laugh a minute then you could do no better than Eastern Angles latest Christmas offering.
This year marks their 30th anniversary of the Christmas show; some of them have been classics, some have somewhat missed the mark. This year with writing team Julian Harries and Pat Whymark back firmly in place and a very talented cast to try and make sense of their wacky script, this is once again Eastern Angles Christmas alternative to panto back to its bonkers best.
Taking inspiration from the 1970s British horror films genre but set in the 1920s of Agatha Christie territory, the basic plot hangs on a group of four strangers who are lured to a dark lonely house on the Fens and then have to spend the night telling each other stories to keep the ghoulies at bay. The stories are told by each main character in turn—each more surreal than the last—until at the end the link to them all is revealed.
The hard working cast of Joe Leat, Eloise Kay, Anthony Pinnick, James Mcnaughton and Geri Allen play a multitude of parts in stranger and stranger costumes, performing quick changes in the blink of an eye while singing, dancing and playing instruments and trying to keep up with the twist and turns of a script that must have been written under the influence of something!
The humour is at times cheesy, at others bizarre, as are the characters and costumes, but it's all very, very funny. It's also directed by Pat and Julian who get the most out of the script and the physical gags.
To my knowledge, it's the first of these shows that is firmly rooted in only the Fens / Cambridgeshire and not to interchange references depending on where it's being performed—but we're near enough linked to get the references. It's all extremely fast-paced so there's no time to get bored or fail to suspend disbelief. And you get punch and mince pies in the interval, so what's not to like?
A brilliant evening's entertainment—a must-see if you want a really good laugh, a general cheering up or an antidote to the interminable Brexit.
Reviewer: Suzanne Hawkes