The Fighting Bradfords
Carina Rodney
Gala Theatre
Gala Theatre, Durham
–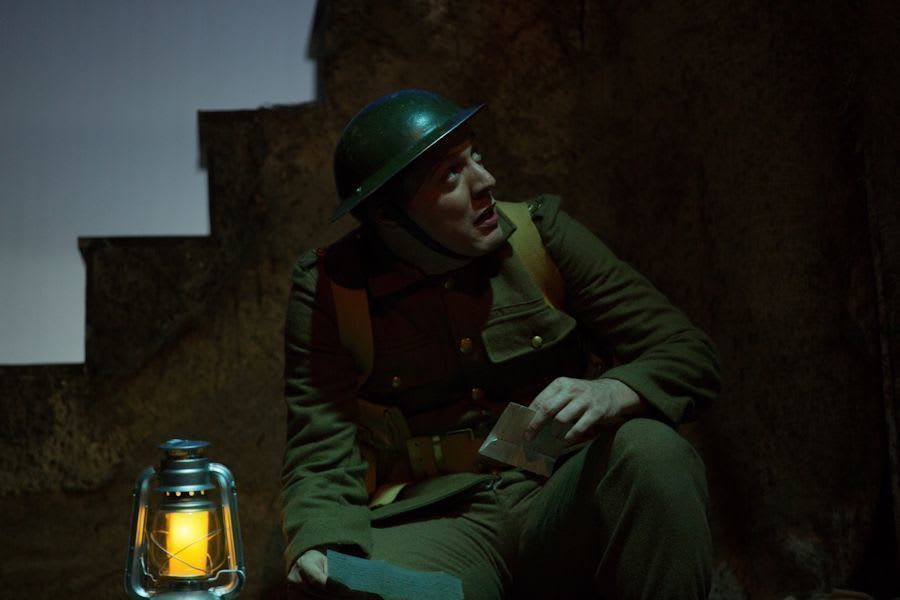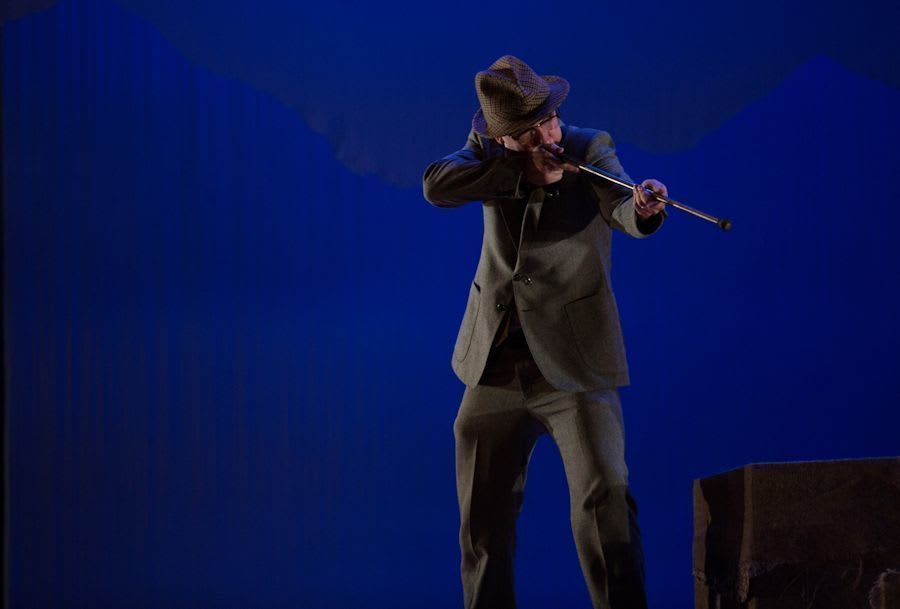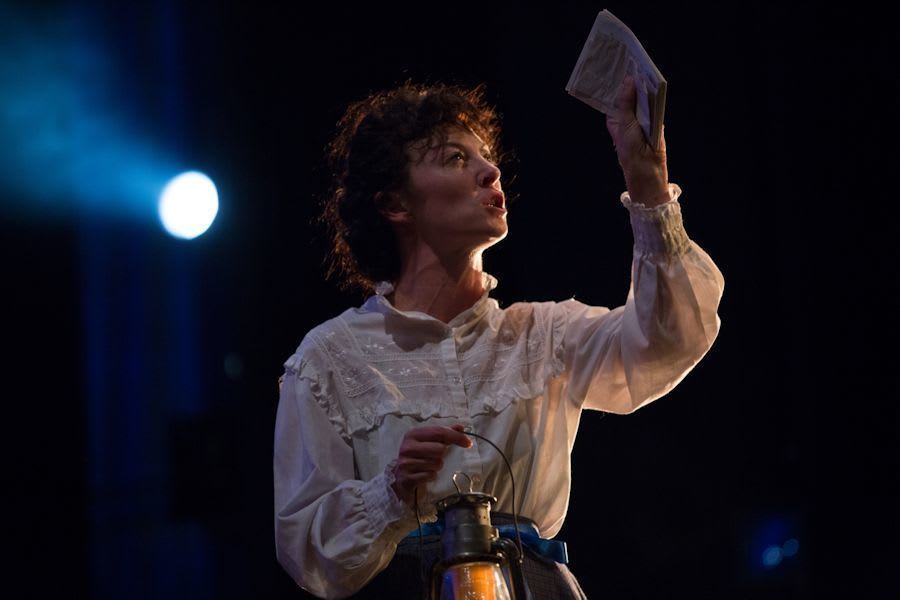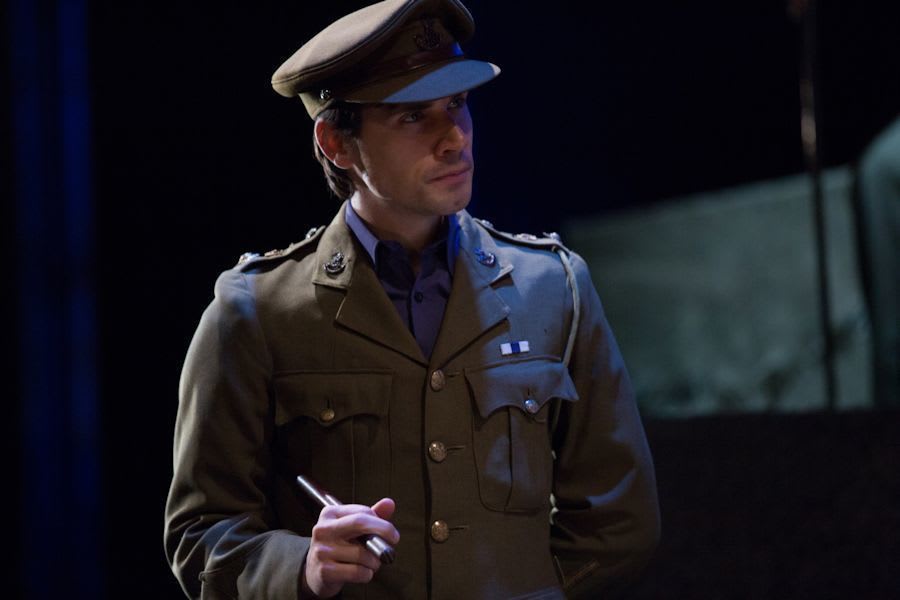 To make a play of someone's life is difficult. It's not just a case of what to keep in and what to leave out but of how to structure it. Do you have a narrator? If so, should (s)he be in- or outside the action? How much exposition can you afford without boring the audience? or how do you avoid having characters tell each other what they already know to get the audience up to speed? And do you look at them from the inside, through their own eyes, or through the eyes of others?
And if you're telling the story of more than one person, your problems multiply exponentially.
The Fighting Bradfords tells the stories of four sons of a middle-class family from Witton Park in County Durham who all fought in the First World War. Three joined the Durham Light Infantry and one the Navy. All became officers, one, at 25, becoming the youngest ever Brigadier General in the British Army. Between them they won two Victoria Crosses, two Military Crosses and a Distinguished Service Order. Only one came home.
A cast of five—Jamie Brown, Micky Cochrane, Chris Connel, Jessica Johnson and Justin McDonald—play not just the four brothers, their mother and a wife, but various other soldiers, a troupe of Pierrots (also soldiers) and a 1960s student of History working on a thesis on the effects of the war in the region. Two young actors from the Gala Theatre Stage School also make an appearance as very young brothers.
The play opens in the '60s with the surviving brother Thomas (Connel) meeting the young History student—and would-be pop singer—played by McDonald (who also plays Roland, the Brigadier General). In the ensuing minutes, we learn something about each brother's character, about their relationships, about the harsh discipline of their father, about the way in which their mother encouraged them to read and about their sporting prowess.
It's a lot to cram into a short space of time but playwright Carina Rodney manages it through Thomas's narration and brief scenes from their childhood and youth. It's when the brothers go to war that the problems occur as the focus shifts from one to another so that an actor who plays a brother in his own scene suddenly transforms into another soldier in one of his brothers' scenes.
Thomas's own story barely gets mentioned and we see very little of Lieutenant Commander George Bradford RN except for his death at Zeebrugge (he was awarded a posthumous VC for his actions) and actor Micky Cochrane spends much of his time playing a number of different soldiers in James's and Roland's stories.
These two, James (played by Jamie Brown) and Roland, feature most strongly, with the former's wounding and marriage and the latter's very unconventional approach to command being focal points.
The twin themes of duty and patriotism underlie the play, a reflection of the ethos and beliefs of a time before Wilfred Owen's
…The old lie
Dulce et decorum est pro patria mori
became a commonly held idea and no one yet believed that the British soldiers were "lions led by donkeys."
The action plays out on Andrew Stephenson's abstract hill set which, to an extent, resembles concrete pillboxes and has concealed openings to extend its flexibility so that it is, variously, a hill top, a battlefield, a room in a house, a field, and throughout gives the monumental impression of a ziggurat.
Although the play does have its weaknesses, inherent as they inevitably are in a piece which attempts to tell four different but related stories, no one can fault the performances, whether it be MacDonald portraying Roland's eccentricities or Johnson tugging at the heartstrings as the bereft mother. There is no weakness here, each actor truly inhabiting their characters, whether as a constant as a member of the Bradford family or a transient as a soldier in just one scene.
Reviewer: Peter Lathan