The Flies (Les Mouches)
Jean Paul Sartre
Exchange Theatre
The Bunker
–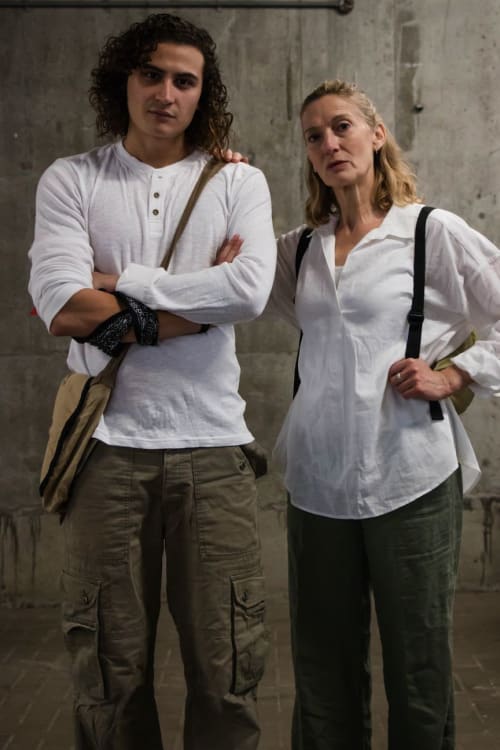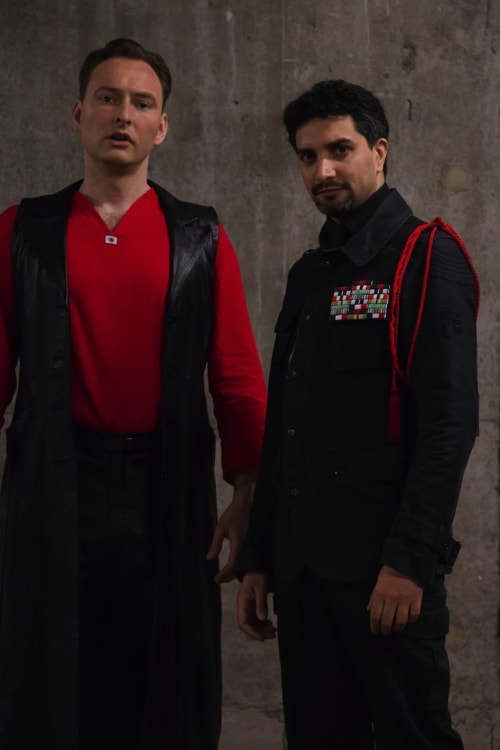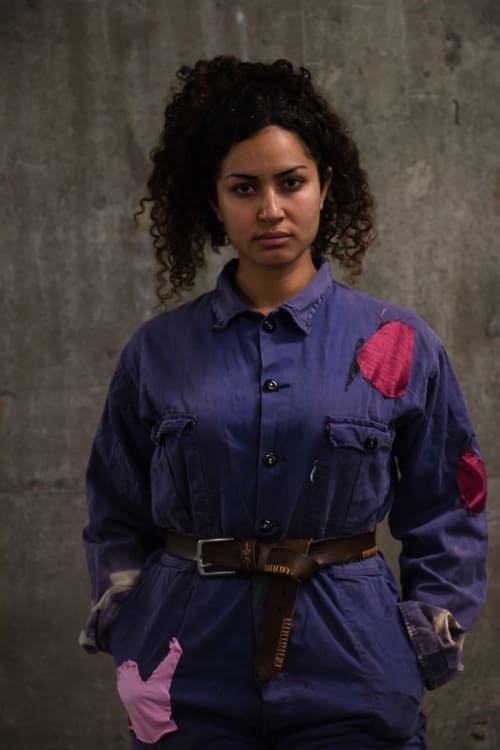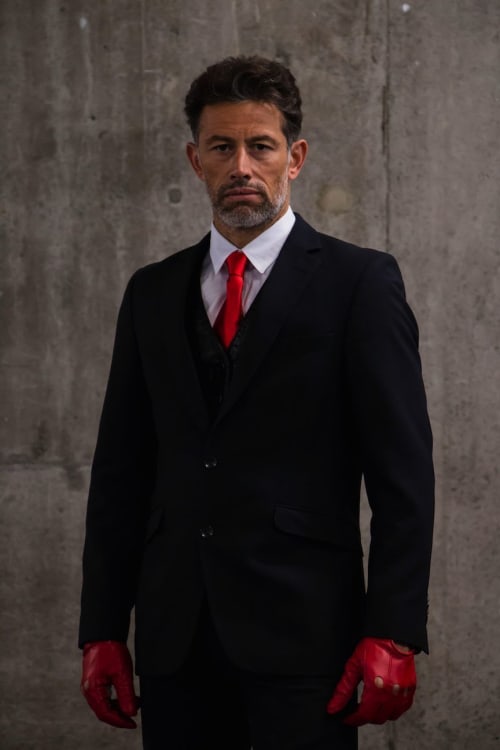 Multinational company Exchange Theatre presents this revival of its 2009 production of Sartre's 1943 play in both their English translation and in the French original. This review is of the English language version.
Existentialist philosopher Sartre had already written his first play while a prisoner of war in Stalag 12-D; released on health grounds, he returned to civilian life now interested in playwriting. "The drama I should have liked to write," he declared later, "was that of the terrorist who, by ambushing Germans, becomes the instrument for the execution of fifty hostages."
That would have been impossible during the Occupation but this version of the Greek myth did get past the German censors. Sartre reworks the story of Orestes and Electra's revenge on their mother Clytemnestra and her lover Aegisthus for killing their father Agamemnon on his triumphant return from Troy. It is set in an Argos where life is strictly controlled, as the lives of the French were by the German and Vichy authorities. The original production was given a classical setting and the censors would not have realised that "Les Mouches" was a term being used to refer to collaborationist informers. It seems its declaration of the individual freedom that rulers and gods don't want people to know they possess was not thought to challenge to their authority.
Sartre's Orestes is a wanderer. With his slave companion, he arrives in Argos, a city that is buzzing with flies and where people ignore strangers, in time to witness the Day of the Dead. Ruler and city go into mourning and grovel to express remorse for the killing of King Agamemnon fifteen years earlier. Even Aegisthus seems to take it seriously though it was his invention. Sartre introduces the god Zeus (here given the Roman name Jupiter) following Orestes, who calls himself Philebus from Corinth, and engaging in debate with both Orestes and Aegisthus.
Electra, who is being treated like a skivvy, dreams of Orestes as hero who will come and change things; she doesn't recognize him in this gentle stranger. When he does take action and following the mythical story kills the king and their mother, she but assumes the guilt that the god gives her.
The various accents of this international cast and some odd emphases sometimes obscure what the text says and neither script nor performances create real people, though, with his ringlets and Apollonian features, Samy Elkhatib makes a striking Orestes and Juliet Dante's slave-tutor in attendance is clear-spoken. Meena Rayann, a Game of Thrones star more used to the camera, is often too underpowered, though this may change as she gets used to the space.
Fanny Dulin doesn't get much to do as Clytemnestra; David Furlong's Aegisthus seems to take all the blame for killing Agamemnon. Though his High Priest (Christopher Runciman) towers over him, he looks good for public appearances but shows little emotion—but that is hardly surprising in a man who declares, "I'd give my kingdom to be able to shed a tear."
This is a Jupiter who says, "I have no use for love," certainly not the promiscuous sex fiend from Olympus. Raul Fernandes is a laid-back god; it's no wonder that people don't realise his divinity. But that's the problem with this play: no one seems to have any real feeling; instead the production gives us some heavy handed symbolism.
But what do Jupiter's red gloves and red tie mean? What are those black figures in hoods like Seville penitents doing rummaging in rubbish for electronic components behind the half circle of television screens on the ground which show a prequel of clips (created for this production's 2009 staging?) of Middle Eastern war and the Twin Towers and a succession of faces: Bin Laden, Saddam and some that melt into each other in which Blair seems to make a fleeting appearance?
The dignitaries of Argos wear armbands with the red and white symbol that appears on flags behind them, a sinister evocation of totalitarianism (though those old enough may find it more like the old ATV logo).
The play's promotional material offers "rock opera" but it doesn't materialise, though there are an excellent couple of guitarists and a drummer who add energy and sometimes seem to express things unsaid in the text.
David Furlong's direction makes one wonder why its original staging helped create the company's strong reputation. Perhaps it seemed more innovative then and our theatre has just moved on, but perhaps it is the play, for there have been many reworkings of the Greek classics, some of which have spoken much more directly to contemporary audiences. This production seems to have been looking for overt political reference when it is individual self-will and taking responsibility for one's actions that The Flies is more concerned with.
Reviewer: Howard Loxton