The Flying Dutchman
Richard Wagner
Nationaltheater Mannheim
Nationaltheater Mannheim, Germany
–

Listing details and ticket info...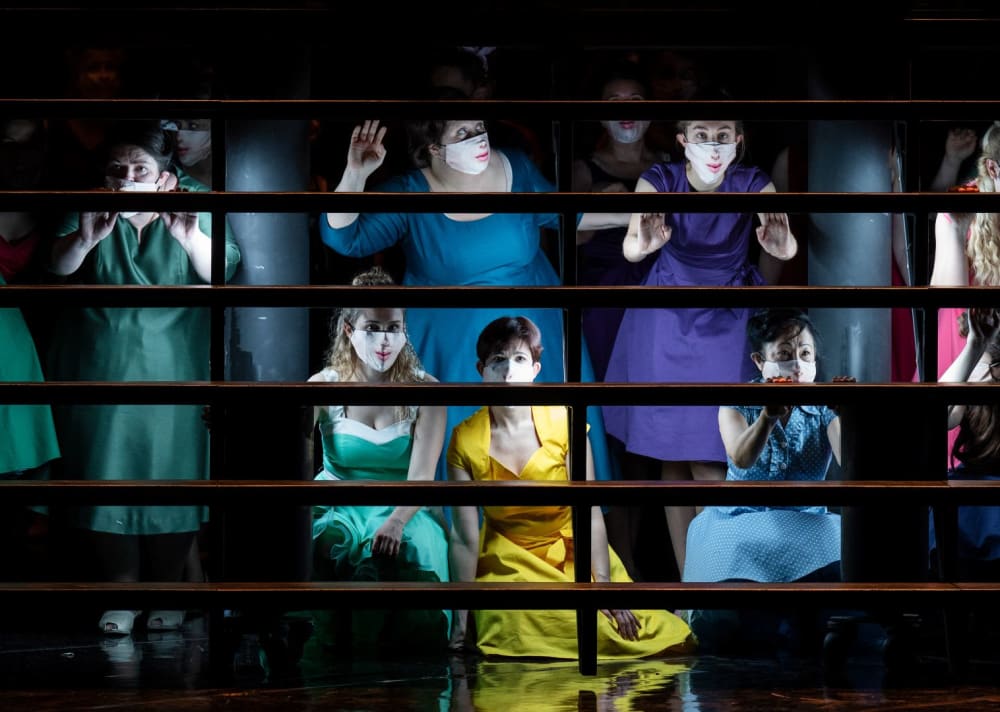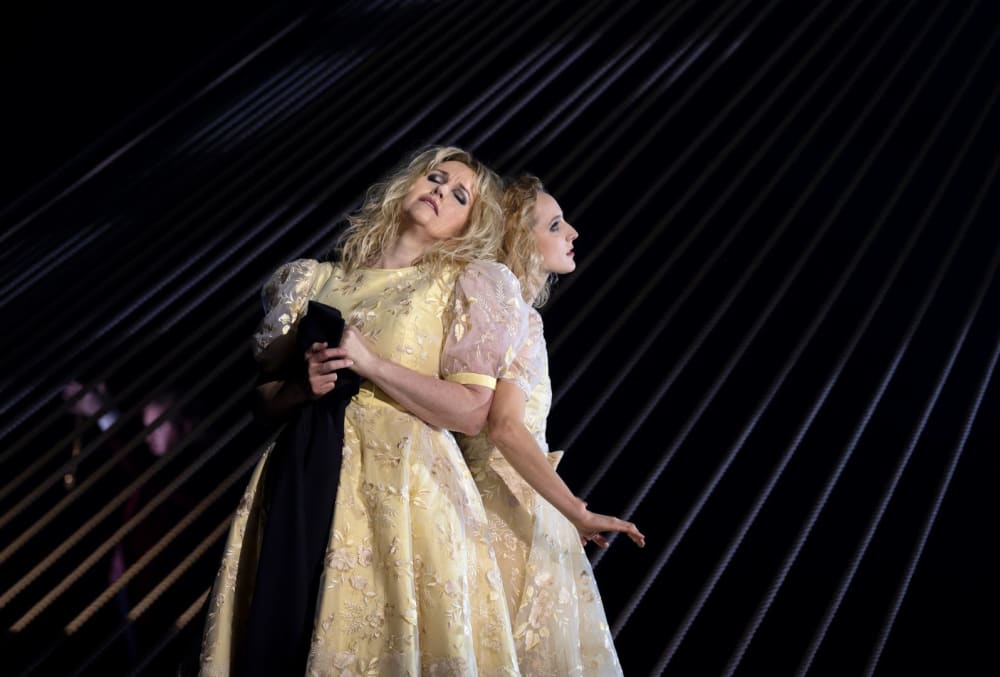 Ho! He! He! Ja! Ho! Ja! Ho! Halllojo! This is the first subtitle. But, don't worry. The rest are in English.
Richard Wagner's opera, which premièred in 1843, is great music drama. His wild ocean music says it all and does not need the cinematic trickery it gets during the overture.
The major innovation of Roger Vontobel's abstract production, conducted by Jordan de Souza for Nationaltheater Mannheim, is to have the Dutchman and Senta duplicated by two dancers. It adds nothing. The poor choreography and mime are distracting. The coupling of singers and dancers looks like a menage à trois.
The Dutchman (Michael Kupfer-Radecky) has been sailing the seas in a ghost ship ever since the real ship sank off the coast of Good Hope in 1631. Doomed to sail for eternity, he longs for the Day of Judgement and death when he will be released from his torment. The only way to find redemption is to find a faithful wife to save him. Faithful wives are scarce.
The production is seen through Senta's eyes. It is her fantasy, a schoolgirly crush. Overwhelmed with pity, she is convinced she alone can save him. She is a romantic dreamer. Daniela Köhler, with her dark eyeliner, rouged lips, straggly hair, looks like a mature woman dressed in a little girl's white dress. At times I was reminded of Bette Davis's Baby Jane. Her final image is not drowning in the ocean but flying ungainly up to heaven.
Sung Ha as Senta's father doesn't look like a Norwegian sea captain. With his moustache and chin beard, dressed in a red jacket to look like Leonardo Di Caprio in Django Unchained, he comes across as a comic 19th century dandy villain.
The women who work at the mill no longer have spinning-wheels. They have ropes. They are corseted and choreographed like chorus girls in a Busby Berkeley 1930s film musical.
There is some exciting singing at the ends of acts 2 and 3 by Michael Kupfer-Radecky and Daniela Köhler; but despite the tremendous build-up by the chorus, we, disappointingly, never get to actually see the phantom ship and its spectral crew.
Ho! He! He! Ja! Ho! Ja! Ho! Halllojo! The curtain calls are self-indulgent.
Mannheim's The Flying Dutchman can be seen free on the OperaVision channel.
Reviewer: Robert Tanitch