The Flying Lovers of Vitebsk
Daniel Jamieson
Kneehigh
HOME Manchester
–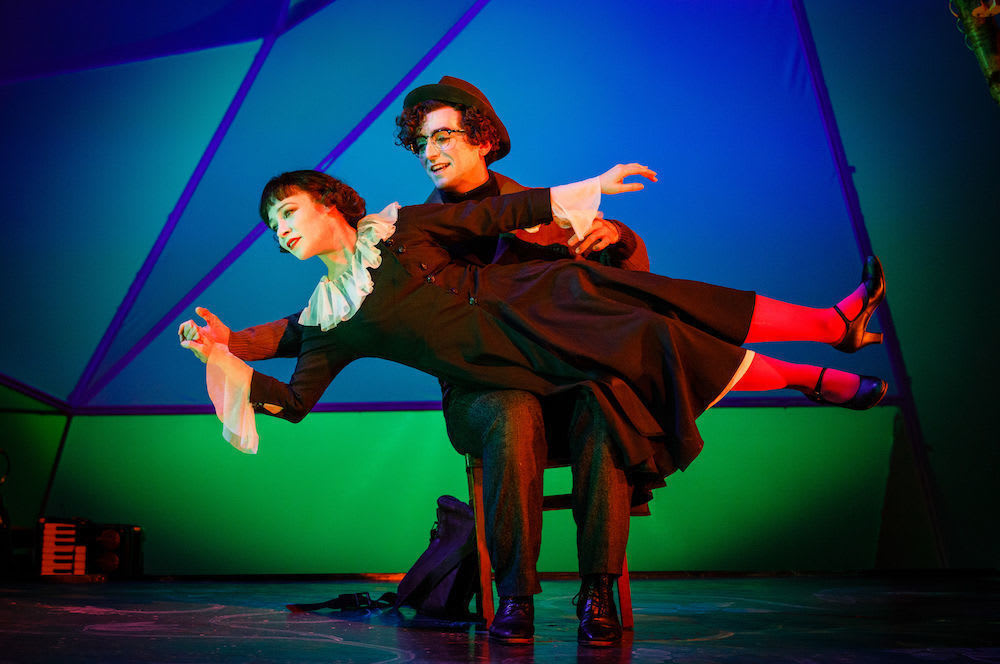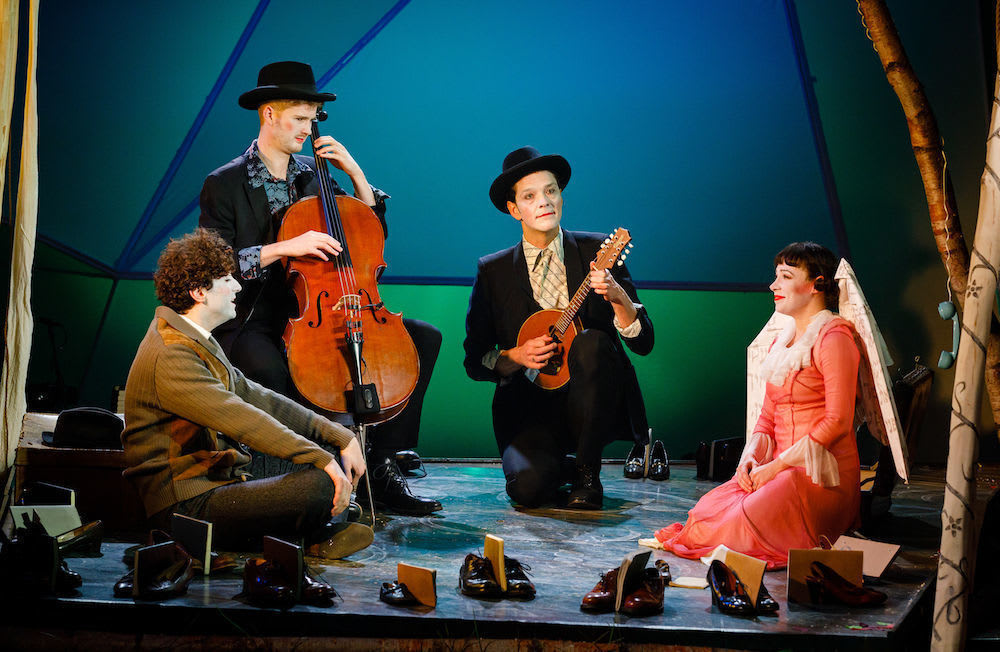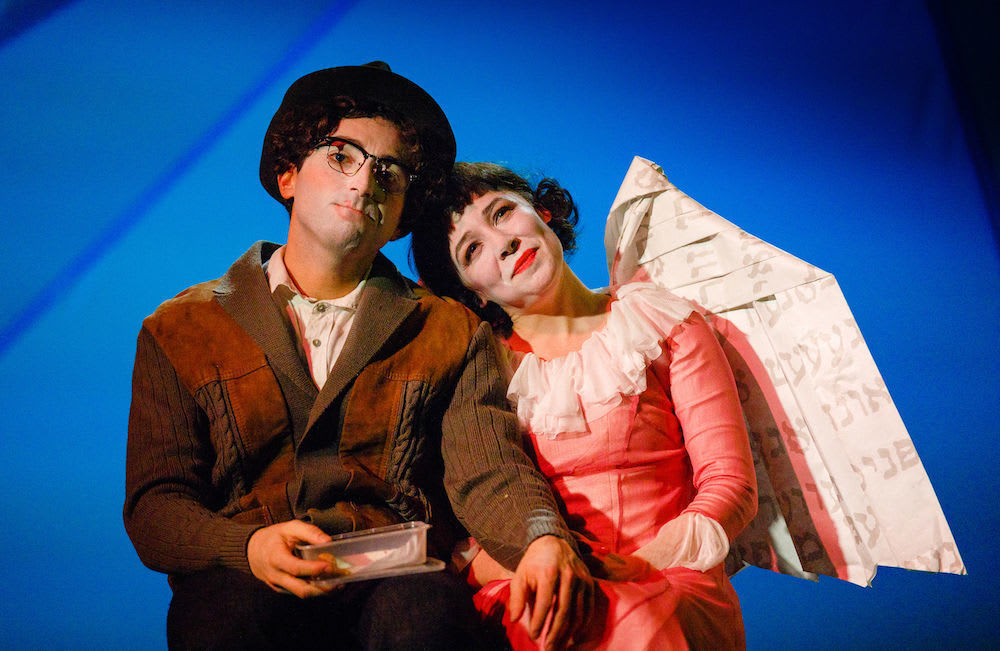 Kneehigh's gorgeously told love story between Russian painter Marc Chagall and his wife Bella began as a piece created and performed by writer Daniel Jamieson and director Emma Rice when they were young and married, but, a quarter of a century later, has matured and developed with them.
But this love story is played out against a backdrop of some of the most significant and, especially for a Jew in Europe, dangerous events of the twentieth century which play a significant part in the life of the Chagalls: the Russian Revolution, two World Wars, the Holocaust.
Framed by a telephone discussion with an art critic describing his art in terms he can barely comprehend, Marc takes us back to his youth in Vitebsk, meeting Bella when she modelled for him and immediately finding a bond between them. He disappeared to Paris as modernist art was at its height, but returned to marry Bella, only to get stuck in Russia due to the war, and only avoided conscription with the help of Bella's brother.
When the Tsar was overthrown, the Revolution offered Marc a place in the culture ministry alongside such great names as Meyerhold—perhaps it is as well Bella persuaded him to turn it down in view of what happened to that great theatre director. But then, back in Vitebsk, his local art school comes under political attack and his religion becomes an issue again, and then Bella suddenly falls ill.
The story combines discussions of love—Marc often portrayed them in pictures flying together to evoke the feeling of being in love, hence the play's title—with politics and art, which Marc rates above anything else in his life; this causes the only arguments between the couple, when he misses his daughter's birth and is unwilling to help her parents who are losing everything because they are Jewish as his art always comes first.
Bella's art is her writing, and it is to her we owe a debt for her vivid descriptions of their life together, which Marc edited and published after her death.
Rice's production is a collision of different styles of storytelling: sometimes straightforward dialogue, sometimes in song like a musical, other times in movement bordering on ballet (choreography by Rice and Etta Murfitt). The ending is cleverly realised, with a very sad ending leading to a beautiful visual conclusion and then another song after the cast has received their applause to send the audience away feeling good.
The whole story is told by just the two actors, Marc Antolin and Daisy Maywood, with the two onstage multi-instrumentalists, James Gow and Ian Ross, filling in some small parts and helping with the changes.
It's just a beautiful piece of theatre that uses diverse methods of telling a story and somehow manages to weave them together seamlessly in a way that Kneehigh at its best does so well. Catch it before it ends its current tour.
Reviewer: David Chadderton