The Forest
Florian Zeller, translator Christopher Hampton
Hampstead Theatre
–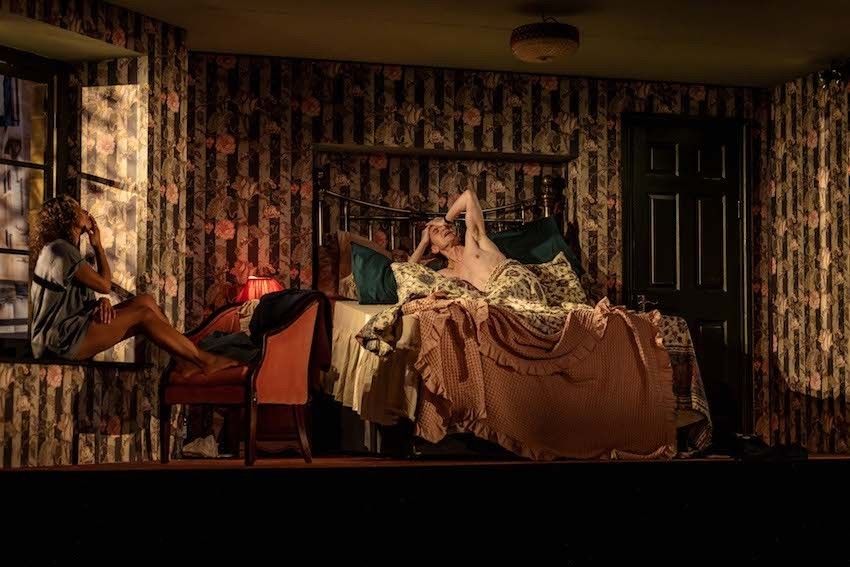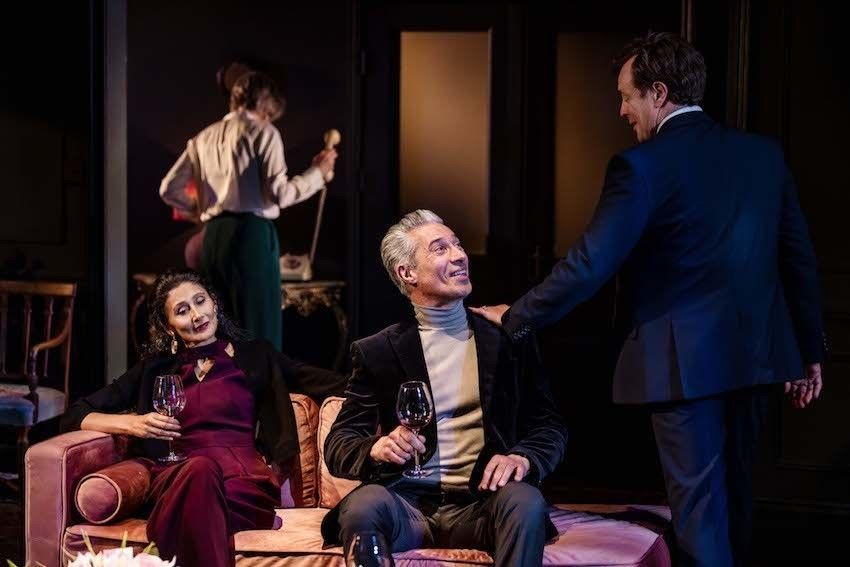 French novelist, playwright and Oscar-winner for the film version of his The Father has premièred his latest play at Hampstead Theatre, in an English translation by Christopher Hampton who shared his screenplay trophy. Once again he is playing with form to offer his audience a conundrum.
The titular forest is one in a fairytale one of his characters recounts. A prince out hunting sees a shining white stag which he follows into the depths of a forest and finds himself lost, swallowed up in the wilderness. That can happen when you follow desire into dangerous territory.
Here it happens to a middle-aged successful surgeon called Pierre who is first seen when he comes home to his elegant apartment to find his daughter (Millie Brady) has turned up distraught at discovering her boyfriend has been having an affair. Pierre (the script and the programme just call him Man 1), who is played by Toby Stephens, counsels forgiveness, things will work out in the end he tries to assure her, but there's something rings hollow about what he is saying.
Switch to another location. Lovers in bed: Paul McGann as Man 2 with his girlfriend (Angel Coulby), she naked. "I've never spent the night with you," she says, "Do you and your wife still make love?"
Now action moves to an office and Man 1 is seen talking to what seems to be his daughter's boyfriend (Eddie Toll). The three settings share the stage; at first they are rigidly compartmented: domestic and professional lives and something secret.
At home entertaining friends (Silas Carson and Sakuntala Ramanee) after giving an important speech, it is revealed that in it Pierre endorsed something he had previously opposed. Why?
In what follows, scenes are repeated in different versions, Man 1 and Man 2 seem to become more interchangeable and a strange figure with a chalk-white face in an odd looking black suit appears (Finbar Lynch all enigmatic menace). Sometimes he seems to be a psychiatrist, sometimes a policeman, or a symbol perhaps of guilt or of death.
In subsequent scenes, the apartment fills with flowers, a reminder of the girlfriend's wallpaper, a painting looks increasingly like her and she starts appearing to Pierre like Banquo's ghost. The office seems to reconfigure each time it is visited,
The Forest doesn't say anything new about infidelity or guilt but Zeller has fashioned an intriguing puzzle for the audience to interpret that director Jonathan Kent and designer Anna Fleischle deliver with style and strong contributions from Hugh Vanstone's lighting and Isobel Waller-Bridge's soundscape,
In a fine cast, Toby Stephens and Paul McGann are splendid in the ways they present Pierre's disintegration but we never see into Pierre's soul. The women, wife, daughter and girlfriend are stereotype characters, though Angel Coulby lets rip in her frustration and Gina McKee suggests a wife who has not missed a thing but can just about handle it.
This is eighty minutes of sophisticated theatre that mingles elements of thriller and horror story with domestic tragedy. Its smoke and mirrors hold the attention and leave you with an image that's hard to forget but it is not in the same class as The Father.
Reviewer: Howard Loxton