The Game of Love and Chance
Pierre de Marivaux, in a new version by Quentin Beroud and Jack Gamble
Arcola Theatre
Arcola Outside
–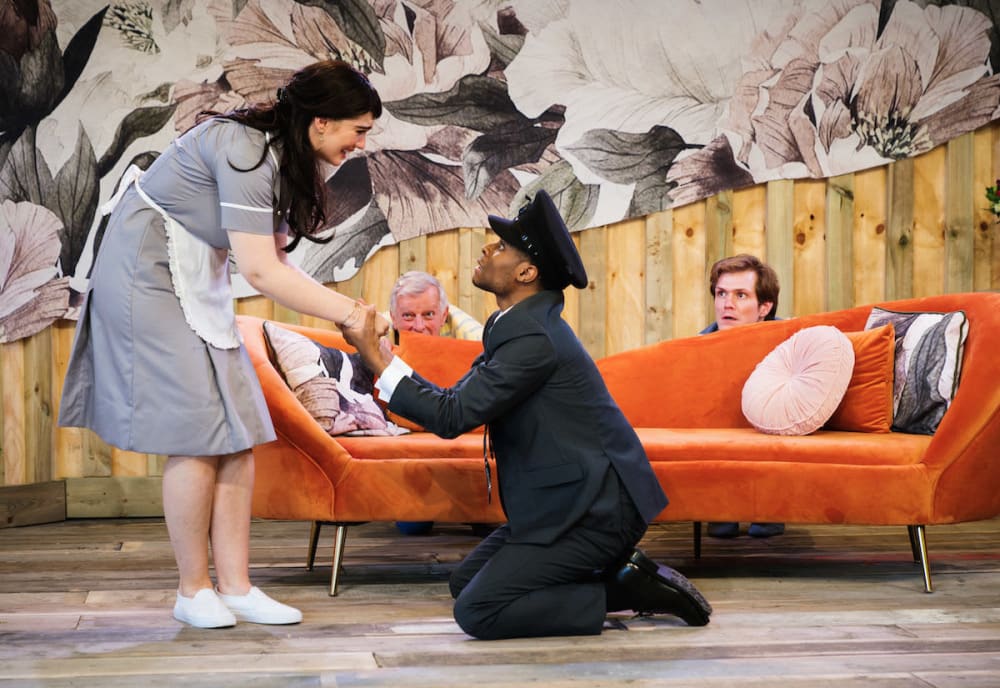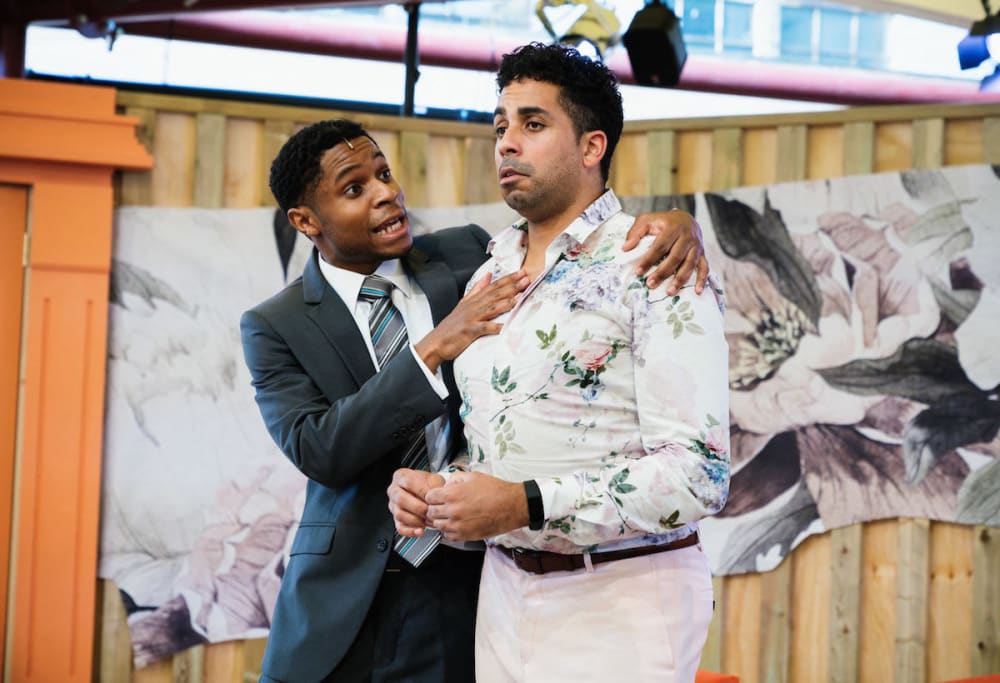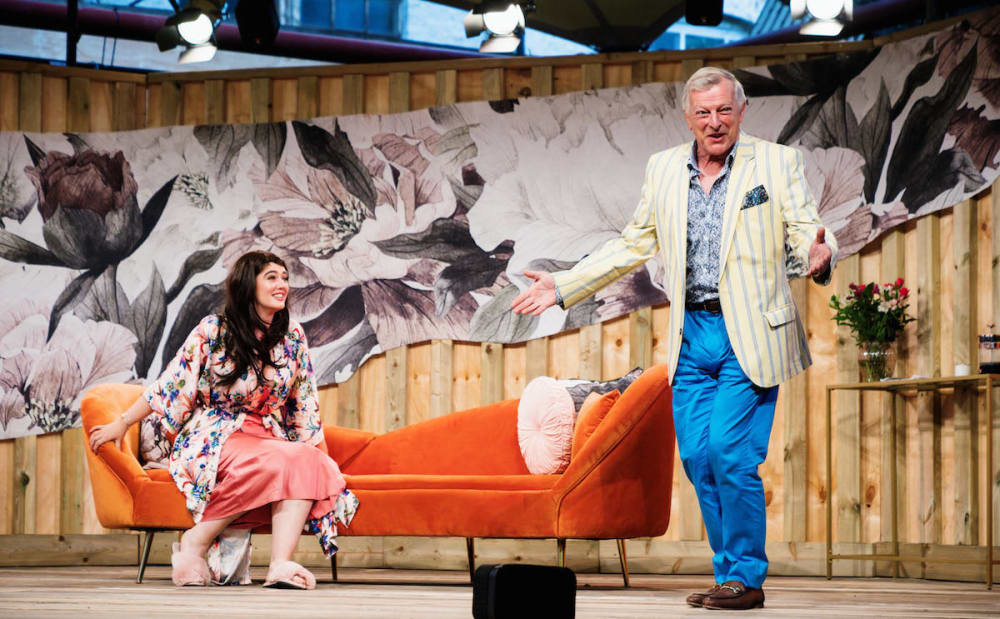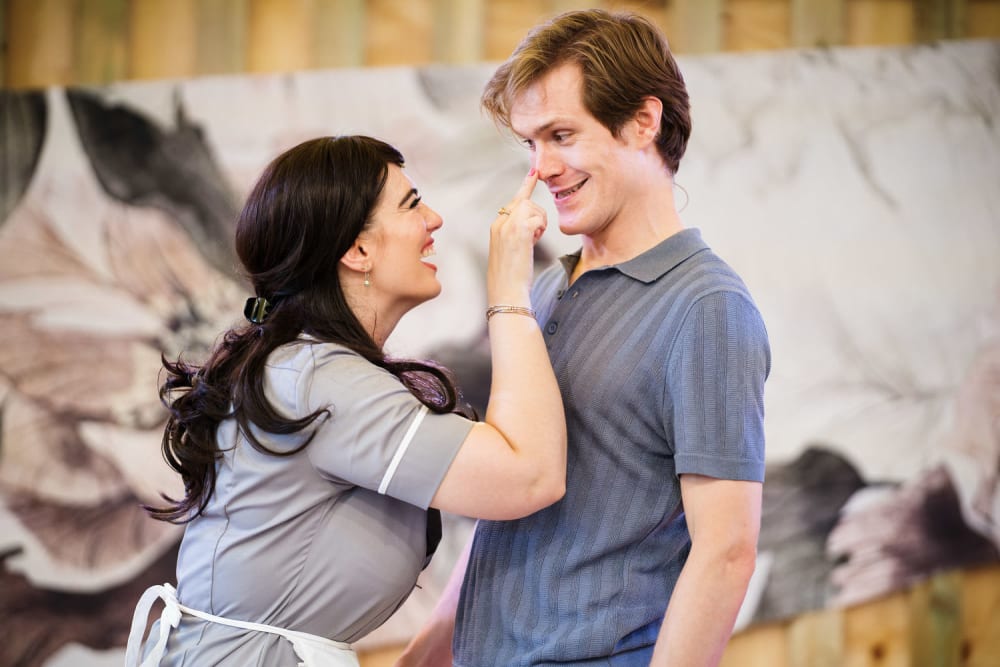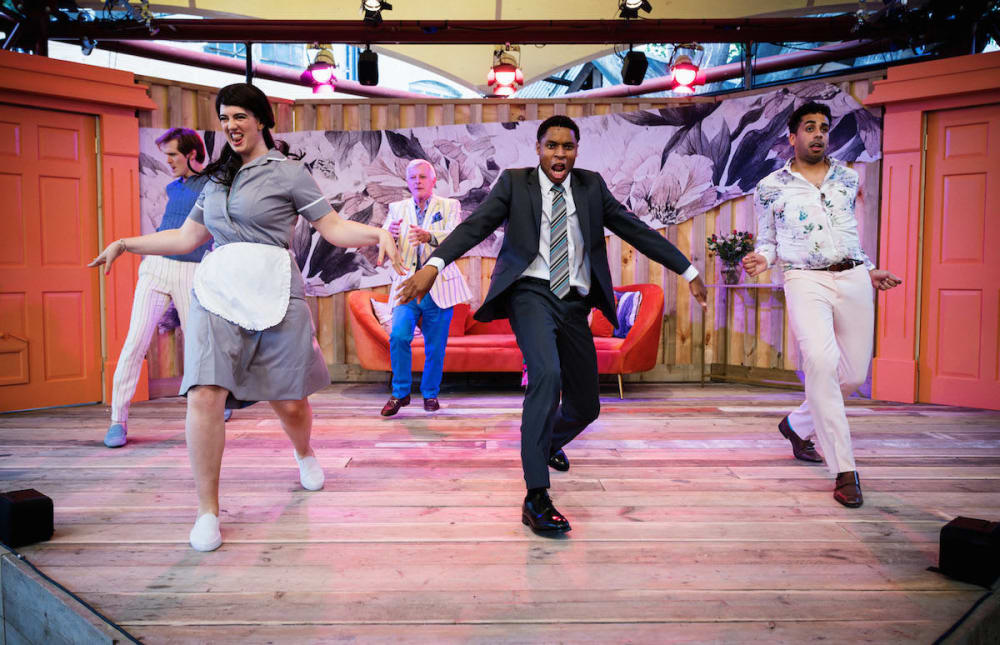 This latest version of Marivaux's farcical comedy by director Jack Gamble and assistant director Quentin Beroud takes its cue from the commedia dell' arte tradition of the Comedie Italienne who first performed Le Jeu de l'amour et du hasard in 1730, but it transposes the action to the present day and M. Orgon and his family become aristocrats who are outlying royals, some fifty-odd down in the royal succession. As one of them puts it, for the crown to come to them would require "58 tragic accidents or one really big one."
Lord Orgon (David Acton) and an old friend have planned to pair off their children, Sylvia (Ellie Nunn) and Dorante (Ammar Duffus), and have set up a meeting for them to appraise each other. Dorante is about to arrive for that visit but Sylvia has an idea: to get a better picture of what Dorante is really like, she will swap places with her maid, Lisette (Beth Lilly), who will pretend to be her. Lord Organ agrees, but he knows that Dorante has had the same idea: the guy arriving as Dorante is actually his chauffeur in the person of stock commedia character Harlequin (Michael Lyle).
Everything is set up for a typical commedia romp through a simplistic plot of mistaken identity presenting stereotypical portrayals of master, mistress and servants. As the maid tells her employers after briefly auditioning as Lady Sylvia, she's "got plenty more airs and graces where that came from," but we see the real Lisette as she admires herself in a mirror wearing Sylvia's wardrobe. Disguised Dorante still sees himself as morally superior. "I may be a driver," he tells fake Sylvia, "but I don't take women for a ride."
As the characters fall in love with those society says that they shouldn't, I suspect that the French original displays more playful verbal dexterity in its comedy, but this production (which includes input from commedia consultant Didi Hopkins) throws itself literally and sometimes grotesquely into the physical and relishes its interaction with the audience.
They are helped by the form of this new covered but open to the air theatre; with its diamond-shaped stage jutting out into an audience paired on spaced-out benches on two sides, direct address is easy.
There is a bar set up in Arcola Outside, but toilets and dressing rooms are back in the main Arcola building and, with little room behind the scenes, the cast start the play in a chase through the theatre to backstage that makes this a shared space. It seems perfectly natural that, when Sylvia discovers one deception, she turns to the audience to ask, "Did you know that?" It is probably the best laugh of the evening.
The staging is simple. A sofa and two doors make up Louie Whitemore's setting; there is a cat flap in one of them: is there a role for a feline? It is there for a reason: this production doesn't go in for subtlety. It is played with conviction but would often gain from a lighter touch, like when it sets itself free in its ebullient danced curtain call (choreographed by Natasha Harrison), which makes sure you go home happy.
The stereotypical distortion with which the upper classes view the lower classes and vice versa hasn't altered much over the centuries and Marivaux seems to be already criticising the way men controlled women's lives, but does his play have much to say to us today? Is it just jolly nonsense or should we still heed its warning?
Helped along by a drink in your hand, this is entertainment for a warm summer evening that fits well in Arcola's new venue.
Reviewer: Howard Loxton