The Game of Love and Chai
Nigel Planer (from The Game of Love and Chance by Pierre de Marivaux)
Tara Arts
Tara Theatre
–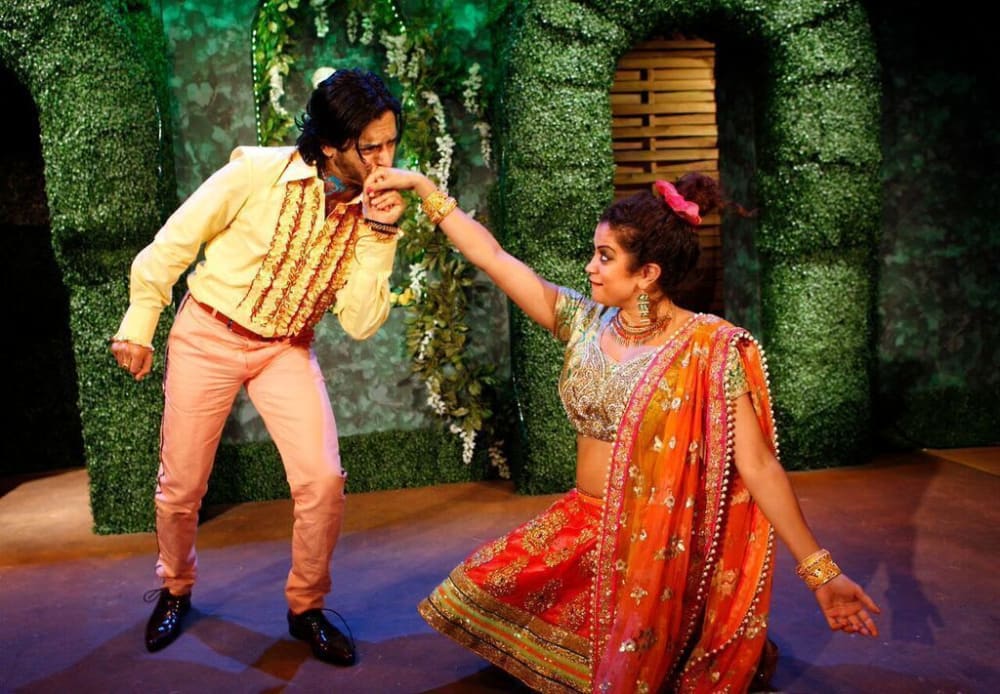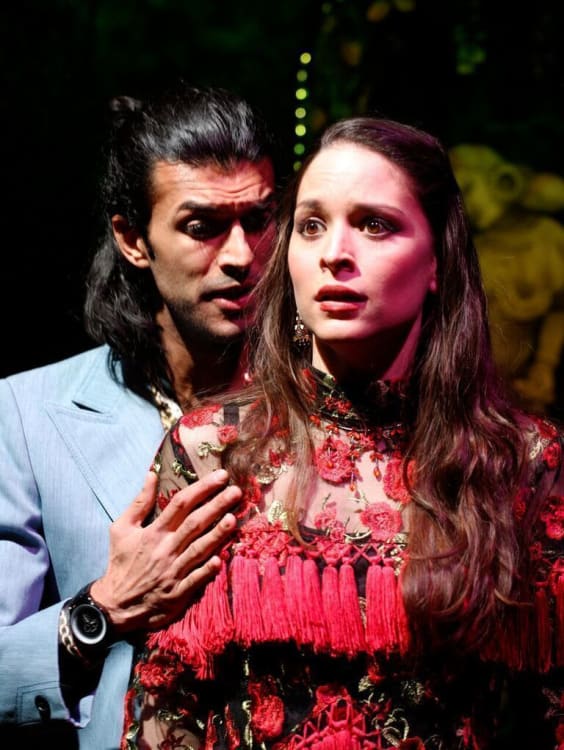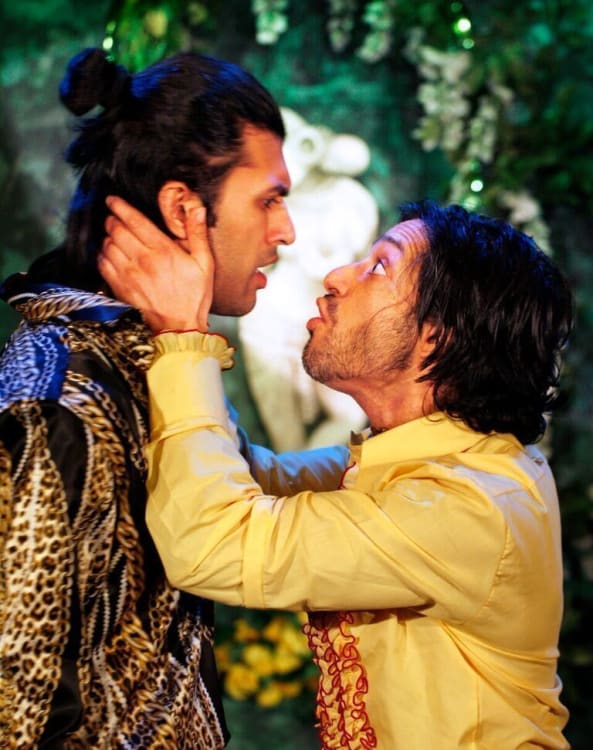 Pierre de Marivaux's 1730 comedy about an arranged marriage transfers very well from its upper-class Parisian setting to a family of Indian origin in modern Britain.
Silvia's tolerant father Monsieur Orgon here becomes Rani's mother Kamala-ji and like him goes along with Rani's scheme to swap places with her maid (or in this case her penniless nail-bar beautician cousin Sita) when her proposed husband Raj, whom she has never met, comes round to see if they will be compatible. What Rani doesn't know, though her mother does, is that Raj has had exactly the same idea: he has swapped places with Uber taxi driver Nitin (Arlequino in the original).
Of course, good-looking, successful businessman Raj falls for solicitor Rani while thinking she is Sita, which puts him in a quandary, while Rani has to slowly accept that she's lost her heart to a mini-cab driver. Meanwhile, the pretend fiancées Nitin and Sita hit it off even more strongly, both wondering if the other's feelings will survive finding out who they really are.
It is broad farce but deliciously funny with more than a touch of the commedia dell'arte clowning that Marivaux drew on though taking place in an English suburban garden. Claudia Myer's design provides a formal setting of clipped hedging with a glimpse of pseudo-Tudor half-timbering and colourful costuming that supports the way Jatinder Verma's direction smoothly flows from romance to broad comedy and allows characters to express their overactive feelings through numbers from Bollywood musicals, lip-synching the lyrics in true Mumbai style.
Sharon Singh starts as a very independent Rani: she's happy single, says, "it's much more dignified," but perhaps is a bit too sure of herself. "Why have you always got to be better than everyone?" asks Kiren Jogi's "all woman" Sita, confident in her own appeal to men. Adam Samuel-Bal's dark, handsome Raj makes a very suitable pairing. He's not so confident on his first appearance as supposed cab driver but the posh pair make a much bigger effort to pass as more common folk.
Nitin and Sita, on the other hand, pretend to riches by going over the top with their own taste. Sita makes herself even more sexy and Nitin, given cash to get new clothes, turns up a in a pink suit with a yellow shirt with red ruffles: it could be (no, it is!) a clown costume and Ronny Jhutti is a clown in the commedia tradition. The pair of them nearly steal the show. In an evening full of laughs, they get more than their share.
Goldy Notay is Kamala-ji, elegant in a boldly patterned kaftan rather than a sari. Viewing tradition through modern eyes, she is not part of the commedia but an amused observer, enjoying the others' confusions with Deven Modha at her side as her camp cricketer son Sunny giggling with her. Her character is summed up when she lays flowers before a statue of Krishna that turns out to be a cocktail cabinet cover. And that's not the only tongue-in-cheek image that reminds us that this is theatre: there is a lovely homage back to Marivaux, though you have to wait for it.
You don't have to be a Bollywood fan to enjoy the cinema quotations and Bollywood moves, or need to understand the odd word that might be Hindi or Guajarati. Planer's adaptation is quintessential comedy that a modern audience may well find more funny than the original. He's given it an alternative title of When Rani Met Raj, but that is only half of it. There are both couples and more than twice the fun.
After playing at Tara Theatre, The Game of Love and Chai will be touring nationally including: 30-31 March The Lowry, Salford Quays; 19-21 April Queen's Theatre, Hornchurch; 24-28 April Belgrade Theatre, Coventry; 1-5 May West Yorkshire Playhouse, Leeds.
Reviewer: Howard Loxton