The Gay Naked Play
David Bell
Above the Stag Theatre
–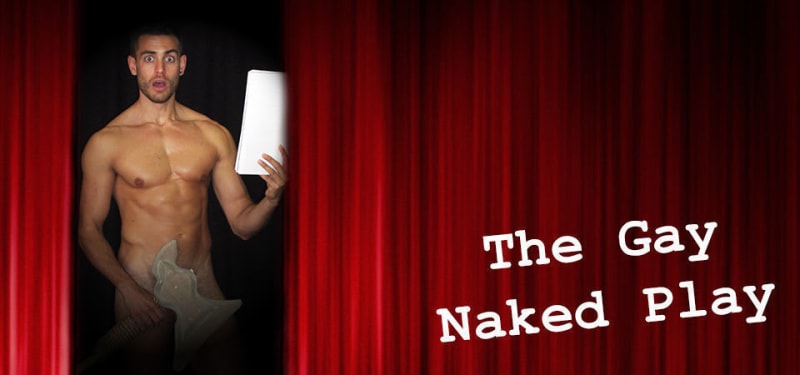 "Do you know any homosexuals between the ages of 35–50? Then come on!" says New York theatrical impresario Eddie Russini in this play, here having its British première after several successful productions in the States.
His tactics are to put a naked man on the poster and see the punters pack the house out whatever the merit of the play. It is a method that seems to work here too for the night I saw The Gay Naked Play Above the Stag's new venue, under a railway arch a couple of minutes from Vauxhall station, was packed out with an almost-all male audience and quite a few nights of its run already are sold out.
But does this play about an ailing arty off-off-Broadway theatre company deliver the goods? Its target audience certainly seemed to enjoy its addition of beefcake and camp to a rather old-fashioned and stereotypical showbiz story in which producer Russini, inspired by the masochistic excesses of Mel Gibson's The Passion of the Christ, comes up with a raunchy homoerotic version of the Bible story to save Integrity Theatre from collapse.
It is far from politically correct and with a bevy of stereotypical queens and overtly sexual humour could even be thought offensive, but gay audiences are always ready to laugh at outrageous antics. Everyone knows someone just like the caricature no matter how extreme and in this context it is a joke within the family.
With references to Uta Hagen actor training and his send-up of pretentious attitudes to art, Bell seems to know the world he is making fun of but doesn't dig deep enough to turn it into satire, which seems a shame.
While married couple Dan and (pregnant) Amanda (Alexander Hulme and Stacy Sobieski) face up to Christopher Woodley's Russini and his creative posse of T Scott and Edonis (Robert Hannouch and Toby Joyce), there is a budding relationship between formerly closeted leading man Harold (Lucas Livesey) and porn star Kit (Matthew Ferdenzi) while Ellen Verenieks comes over strongly as Amanda's manipulative British sounding mother (though in fact she's just lived in London) who turns out to be Integrity's backer.
I was somewhat baffled as to why designer David Shields's set suggested an attic beneath a tiled roof but it worked efficiently to keep Andrew Beckett's tongue-in-cheek production, with Brecht-like projected titles to announce each scene, rapidly moving and the actors create a sense of fun that is contagious.
The Gay Naked Play is a light-hearted trifle that doesn't take itself seriously and doesn't expect its audience to either.
Reviewer: Howard Loxton