The Gift
Janice Okoh
Revolution Mix presented by Eclipse Theatre and Belgrade Theatre Coventry
Theatre Royal Stratford East
–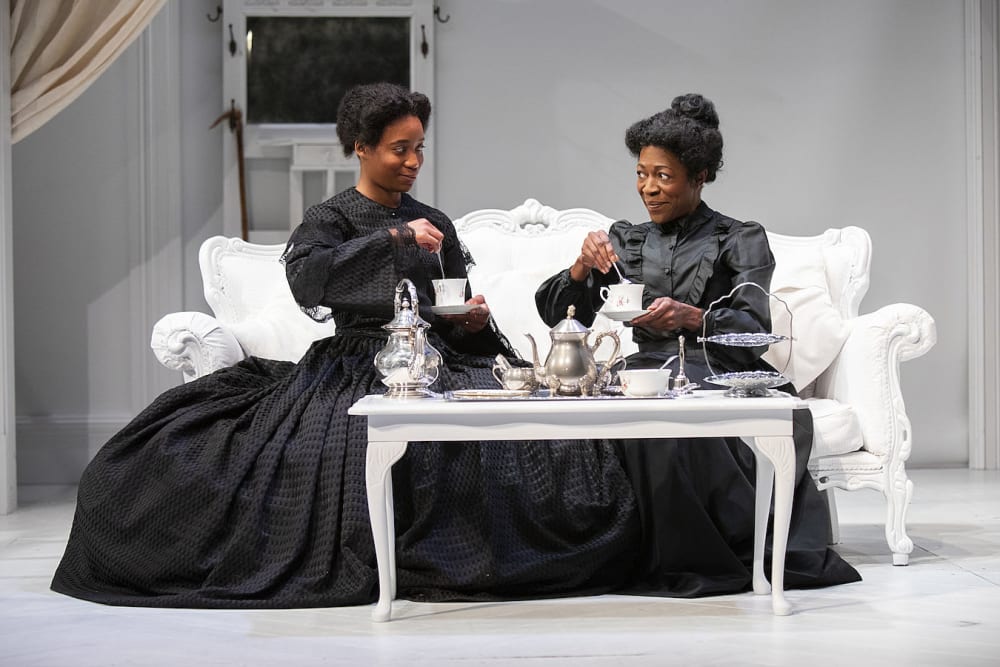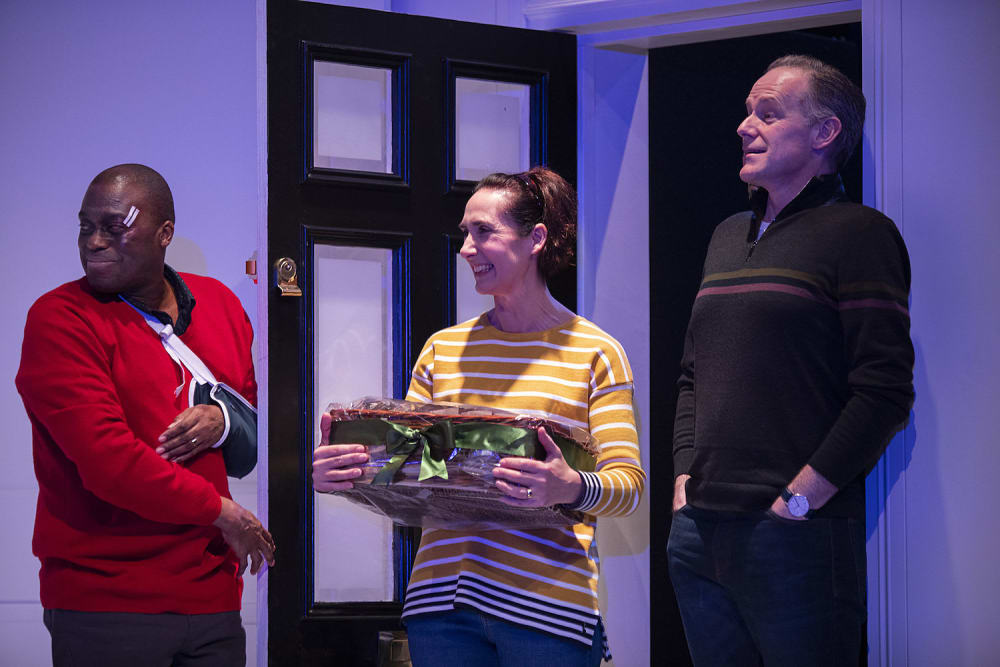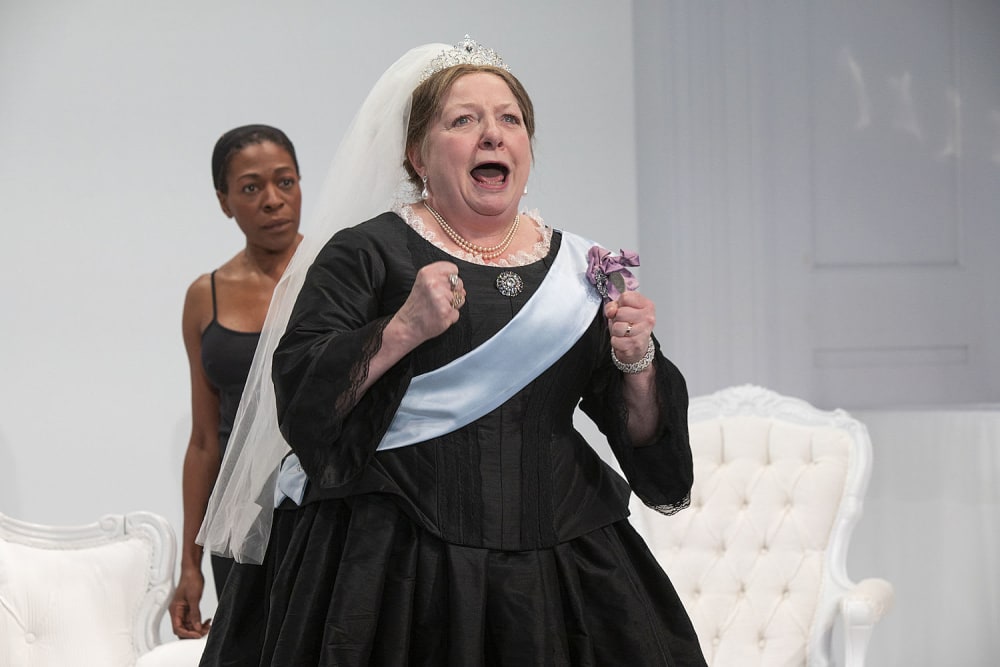 In 1848, the five-year-old Yoruba princess Omoba Aina was orphaned and captured in a raid by a Dahomeyan army and became the slave of King Ghezo. She was being prepared as a human sacrifice when Capt. Forbes of the Royal Naval persuaded the king that instead he should give her as a present to Queen Victoria. Renamed Sarah Forbes Bonetta (after himself and the name of his ship), she became a favourite of the Queen who adopted her as a goddaughter.
Janice Okoh's new play imagines Sarah, the gift of its title, staying in Brighton married to rich Yoruba businessman James Davies as they prepare to return to Nigeria.
While they await the arrival of guests, beautifully spoken Sarah (Shannon Hayes), who plans to teach Nigerian girls English social graces, is getting in some tutoring practice with her gawky new maid Aggie (Donna Berlin), also black but brought up in Croydon. When the visitors arrive, there is another Pygmalion-like situation with Berlin very funny as the nervous Aggie: she may remember to correct her deportment but has no success with her accent and language.
Society friend Mrs Schoen (Rebecca Charles) turns up with Richard Teverson's cleric and Joanna Brookes's wealthy would-be socialite, all gently caricatured. The drawing room encounter mimics late Victorian satirical comedy but is about class and colour with a forward-looking mention of palm oil.
Jumping forward to modern times, Donna Berlin's present-day Sarah, also newly moved into a new home, is a structural engineer soon to go out to work on a project in Africa. Her husband James (Dave Fishley), a university professor, has his arm in a sling following a misunderstanding with the local police force.
Well-meaning neighbours Ben (Teverson) and Harriet (Brookes) come to introduce themselves and bring some of Harriet's baking, something special for she's been runner-up in a TV baking competition. Their visit has a double purpose for they have something to confess, though their hosts know what it is already.
This a contemporary echo of the first scene, though here it is the black couple who have adopted a white child. As Harriet struggles to be especially PC, the black couple are a step ahead of them.
A final scene brings both Sarahs together as it goes back in time again for nineteenth century Sarah's daughter Victoria to meet the Queen godmother she is named for. It emphasises the historical perspective and the effect of the attitudes of Empire that still persist.
This production, the fourth national tour from Revolution Mix which was established to deliver new black British stories, got a very warm response from Stratford's multi-ethnic audience. It manages to be both serious and deliciously funny at the same time. It could be shorter (especially the first scene) and still make its points with targets ranging from racial identity, colour prejudice, bigotry and cross-colour adoption to ideas of Britishness (with modern Sarah declaring that she is white, culturally white) and what lies beneath artificial etiquette.
The Gift is a fictional look at some nearly forgotten history that asks all of us to face our prejudices with the final image of Dawn Walton's production stripping things back to basic truths as we look to the future.
The Gift will be touring to North Wall, Oxford; Theatre Royal, Bury St Edmunds; NST City, Southampton and Stephen Joseph Theatre, Southampton.
Reviewer: Howard Loxton