The Girl of Ink and Stars
Satinder Chohan, based on the book by Kiran Millwood Hargrave
The Spark Arts for Children in association with Inspire Culture, Learning and Libraries
From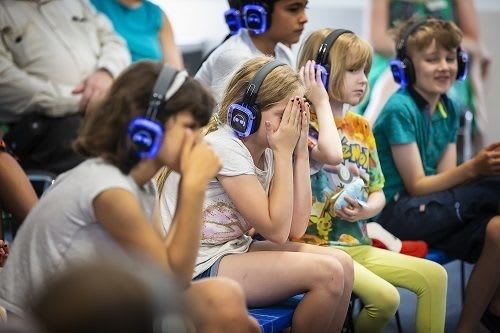 As we continue our lives in tiers, the Spark Arts for Children invites you to don headphones, close your eyes and join them in a mystical world of adventure.
As part of their lockdown offering for children (aged 7+), their families and also for schools, an audio version of their 2019 production of The Girl of Ink and Stars, which toured libraries in the East Midlands, is now available over three podcast episodes.
Satinder Chohan's play is based on Kiran Millwood Hargrave's multi-award-winning 2016 novel of the same name. Chohan has focused on the quest element of Millwood Hargrave's popular children's book, and it is both gripping and reassuring in turn—although mainly gripping.
Isabella (Sally Ann Staunton), a young girl living on the Isle of Joya, is an avid student of her cartographer father's maps and follower of the mythical stories about the island, particularly Arinta who fought the fire dragon Yote one thousand years ago. When Isabella's friend Cata goes missing in the Forbidden Territories, she uses her father's maps, her knowledge of Arinta's story and her friend Pablo (Reece Carter) to find Cata and bring her safely home.
Isabella is a brave and resourceful young heroine, Pablo a more reluctant and cautious companion, but together a relatable pair. Director Adel Al-Salloum's pacing of the three episodes is nicely balanced; this could have been a breathlessly relentless experience but moments of light and calm are welcome in what is a tense and at times, sinister story. The episodic production allows children to explore their own imaginations, and the accompanying creative resources enrich this experience.
The soundscape by composer Craig Vear is excellent; we of course have no visual reference but are immediately immersed in 'place', whether via lapping waves, a cave of shimmering crystals, crawling through a furnace-like maze deep underground, or confronted by the tibicenas—the demon dogs.
This is a thrilling and atmospheric audio experience based on an imaginative tale of bravery and friendship—and a welcome escape to another world.
Reviewer: Sally Jack