The Girl on the Train
Rachel Wagstaff and Duncan Abel after Paula Hawkins' novel
Barn Theatre, Cirencester
Barn Theatre, Cirencester
–

Listing details and ticket info...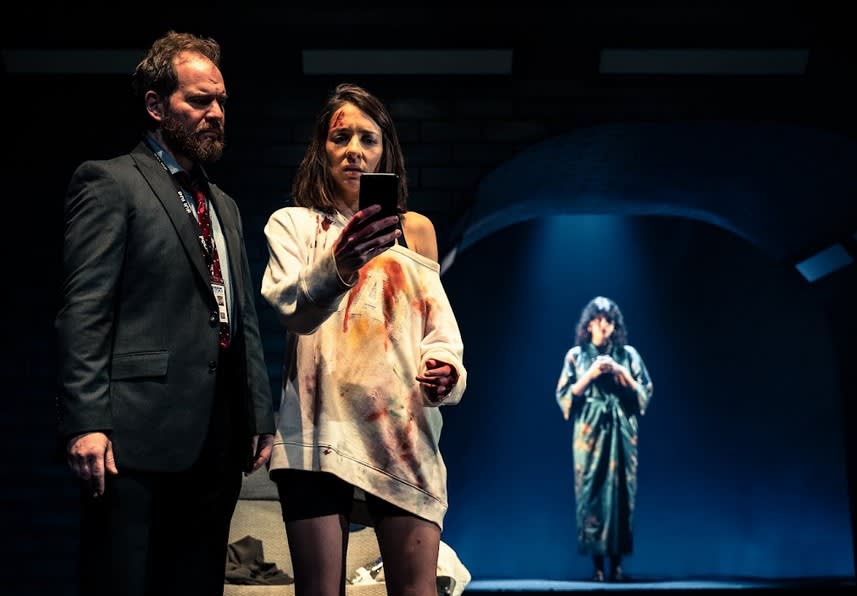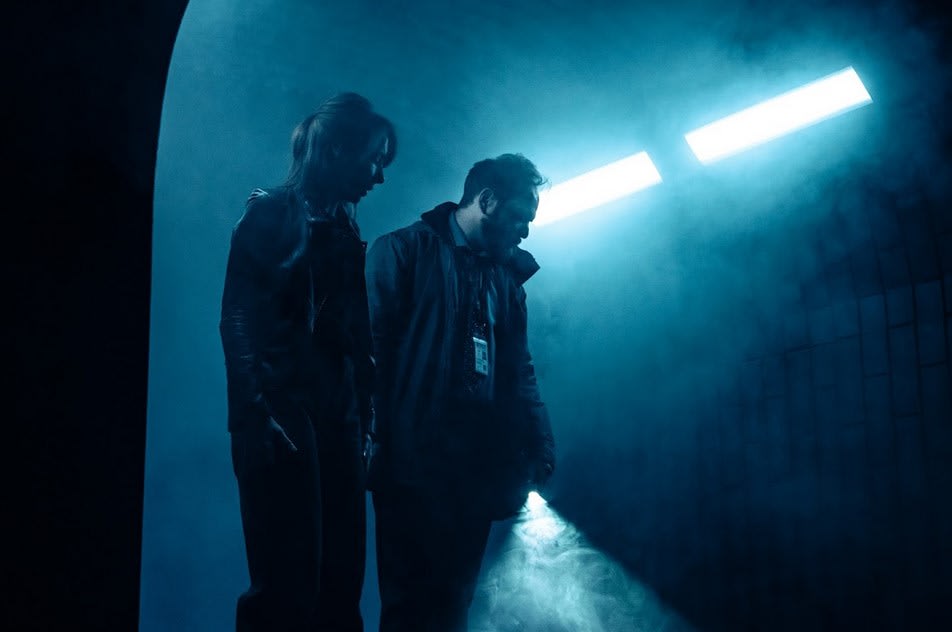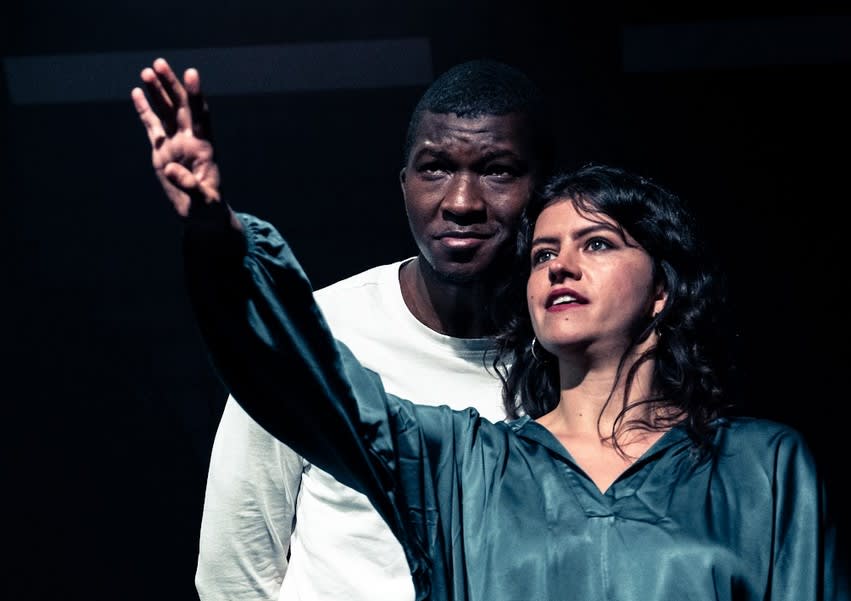 "Flashing lights, sexual violence, strobe lighting, strong language, adult and violent themes, smoke effects," warned the notice at the entrance. So the couple in front of me asked for seats further back.
I don't know whether they felt more comfortable away from the danger zone, but the effect of this gripping, darkly-lit thriller must have been felt keenly enough throughout in the intimate atmosphere of the Barn Theatre.
Rachel Wagstaff and Duncan Abel's cleverly constructed play, with many flashbacks, is based on Paula Hawkins's 2015 novel and, unlike the familiar film a year later, brings the action back to the UK.
The girl on the train, Rachel, regularly sees Megan and husband Scott from her carriage and enviously imagines them as the perfect couple until she sees her with another man, psychiatrist Kamal. They live a few doors from their friends, Rachel's ex-husband Tom and new wife Anna, and when Megan disappears, Rachel is drawn to investigate.
The piece is about grief and loss, about broken relationships too, but works primarily as a good whodunnit with the mystery (I picked the wrong 'un) well preserved until the end.
The writing is well served by Kirstie Davis's tight direction, Sam Rowcliffe-Tanner's lighting, and particularly by Charlotte Henery's stage design, featuring a railway underpass that serves also as a passage to Rachel's broken memory.
The action turns around Rachel, a woman who has gone off the rails in a haze of alcohol, splendidly played by Gemma Yates-Round, whether sozzled and depressed, fierce and determined, jealous or compassionate.
Sophie Walter as Megan and Emily Tucker as Anna are sleeping volcanoes, with Brinsley Terence as Tom, Claudius Peters as Scott and Kareem Nasif as Kamal all keeping the fires stoked with hints of underlying violence.
The only weakness in the piece is the role of the obligatory inspector, DI Gaskill, cast for Nick Read rather as policeman Plod, and questions might be raised about the efficiency of his investigation. Phone records, anyone?
But we return, eventually, to trains. A mentally-restored Rachel explains her love of them, the feeling of getting somewhere. There is light at the end of the tunnel. I hope that couple saw it too.
Reviewer: Colin Davison