The Glass Menagerie
Tennessee Williams
Second Half productions
Duke of York's Theatre
–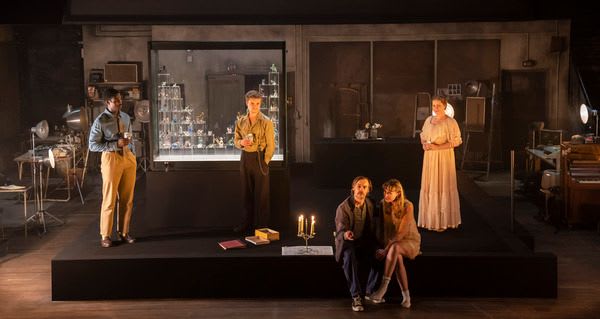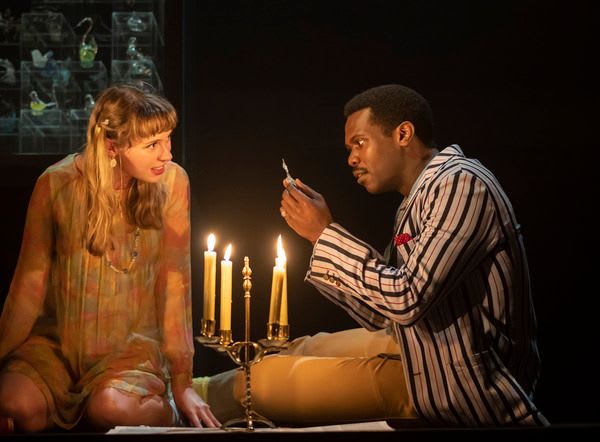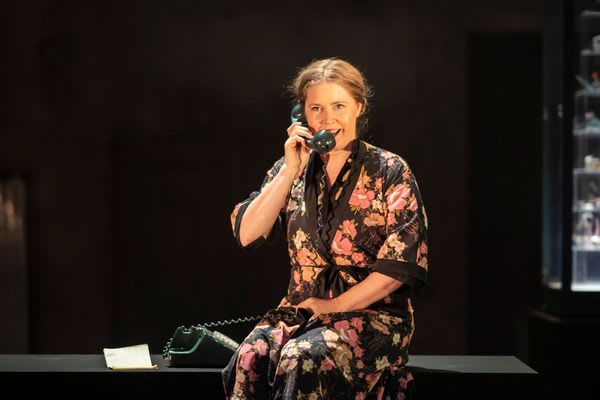 The Glass Menagerie gives us a family of believable distinct characters we care about, caught in a difficult fragile situation. The play has moments of humour, phrases that carry a lyrical power and a precarious sense of hope that things can be better.
You can see that, particularly in the second half of the production directed by Jeremy Herrin. The mother Amanda has arranged for her son Tom who works at a shoe warehouse to invite his workmate Jim home for a meal. She sees that as an opportunity for her painfully shy daughter Laura, who has walking difficulties, to perhaps find someone who might be a partner. It seems a wild hope. Yet, we also begin to feel that might be possible as we learn that they knew each other in school where Laura had a crush on Jim.
Lizzie Annis is impressive as Laura Wingfield, giving the character a gentle, intelligent responsiveness. Victor Alli as Jim is also engaging in his good-humoured sociability that occasionally slips into an insensitivity that he regrets.
But this fine section is hindered by the first half of the show in which choices of presentation are made that deaden the power of the script.
The character of Amanda has a performative sociability meant to jostle people into action, often with romantic stories of her youth spent among Southern gentility, where she would on occasions have numerous gentleman callers. It's a tone that at times irritates and even enrages Tom (Tom Glynn-Carney) stuck in the daily grind of the warehouse.
Unfortunately, Amy Adams plays the part with the words chained to the earth, losing them the lyrical rhythm, the romantic aspirations, the reason they infuriate Tom. In turn, that makes the reactions of Tom Glynn-Carney as Tom seem off-balance, not entirely necessary.
As if to compound the problem, the set seems a puzzling clutter of objects that a removal person might have left for the owner to organise. Above the stage is a huge screen upon which are projected a swirling mix of colours, pictures of the father who deserted the family and various ornaments from a huge six-foot-high glass case that dominates the stage and wouldn't be out of place in a major museum.
Such distractions don't help us feel either the haunting fragility of the characters' lives or their desperate yearning for a different world. All the same, the diminished result still carries an emotional power that holds its audience, has them laughing at the humour and clapping enthusiastically at the end.
Reviewer: Keith Mckenna