The Glass Protégé
Dylan Costello
Giant Cherry Productions
Park Theatre (90)
–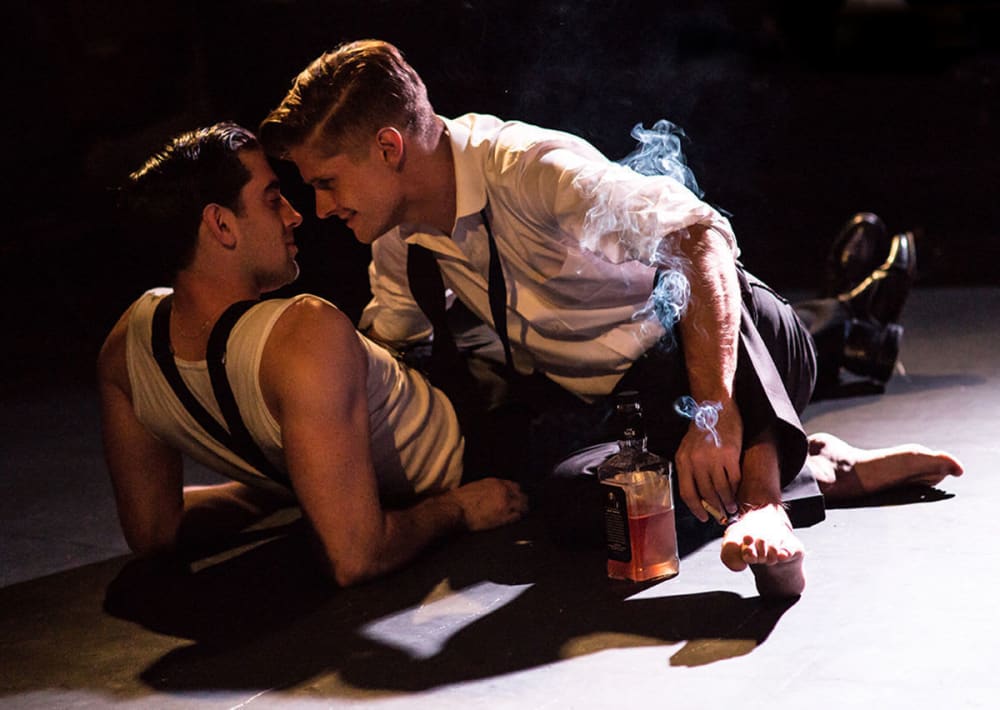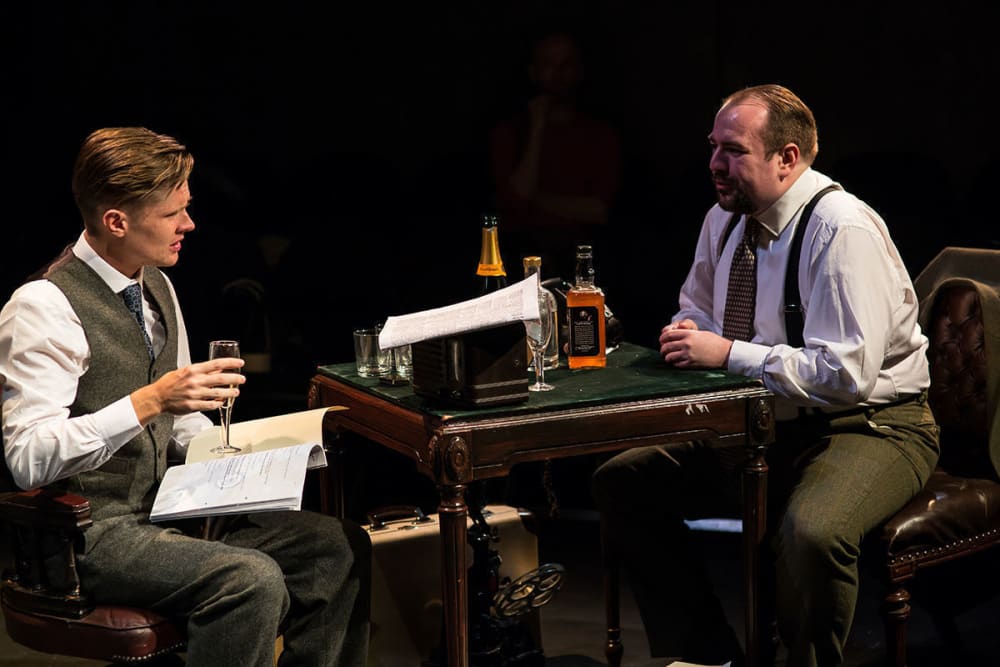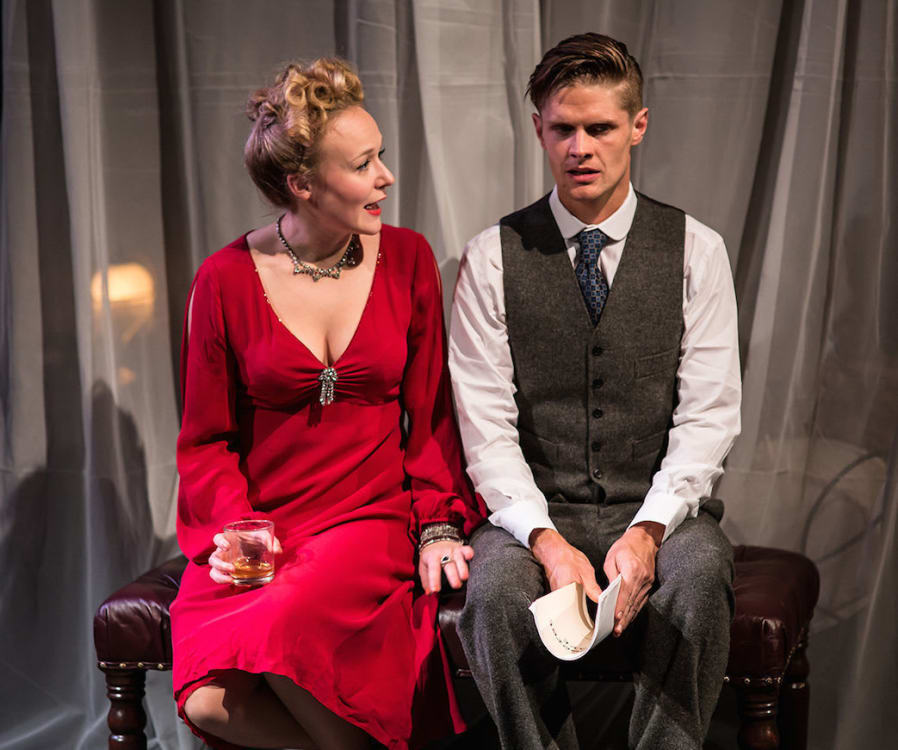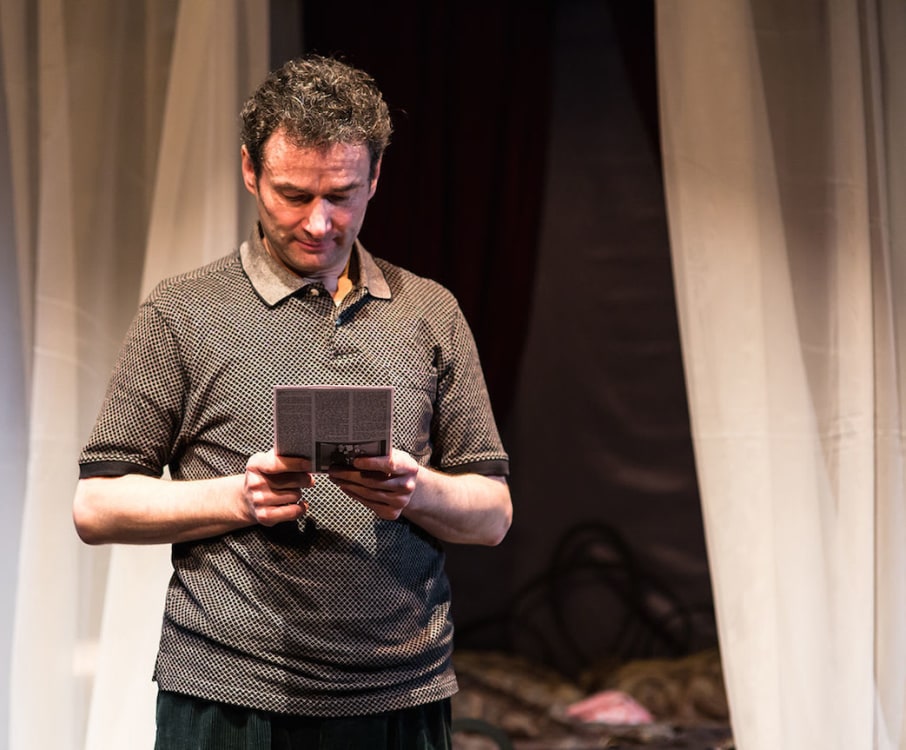 A succession of film clips from the 1940s play on the net hangings of a four-poster bed as a prelude to this tinseltown tale of scandal, fake romance and closet gays.
It ends with a scene in which Cary Grant suggests to co-stars Loretta Young and David Niven that they should "keep them guessing" and, especially if you haven't read the programme first, this is a play that certainly does.
It opens with the arrival in Los Angeles of Ava (Sheena May), a mail order bride from East Germany. She has come to marry gormless seeming George (Stephen Connery Brown) who tells his ageing, tetchy dad she is his new "assistant" and warns her against letting him question her. "This town is built on lies," he tells her.
Switch now to a film producer's office where Roger Parkin's movie mogul Lloyd is greeting his new talent Patrick, just arrived from England. He's been flown in to replace a star who's just been dropped after being caught out by scandal. He will be the new name alongside megastars Jackson Harper and Candice Carlisle in their new movie The Secret Heart.
I never quite believed in either of these parallel worlds and until you start to notice that the Hollywood sign above the set intermittently becomes its original Hollywoodland (promoting a property development) it is not obvious they are in two time segments. That explains what might seem anachronisms but what unites them is the play's own secret, so I won't reveal it.
Hunk Jackson Harper it turns out is a secret homo and Patrick falls for him but gossip queen Nella, known as The Viper, is threatening to dish the dirt not just on them but Candice too.
This may now sound Hollywood cliché but Dylan Costello has his own twists to the story. Though the script gives them little background to build on, the cast play with conviction.
Alexander Hulme and David R Butler make Texan-tongued Jackson as naïve manipulated Patrick a believable pair of lovers, Emily Loomes captures that streak of jealousy of a woman feeling excluded from part of her friends' lives and Mary Stewart's Nella is as elegantly bitchy. Paul Lavers as George's father Pat is sourly one-dimensional until the unravelling story allows him to be human.
The bed that dominates Jean Gray's design and Matthew Gould's direction with its romantically lit nudity puts sex at the centre of the story, as in one sense it is, but this is also about the Hollywood system and on the price paid for success and The Glass Protégé only just begins to explore issues of loyalty and love that are at its secret heart.
Reviewer: Howard Loxton