The Glass Will Shatter
Joe Marsh
Althea Theatre
Omnibus Theatre
–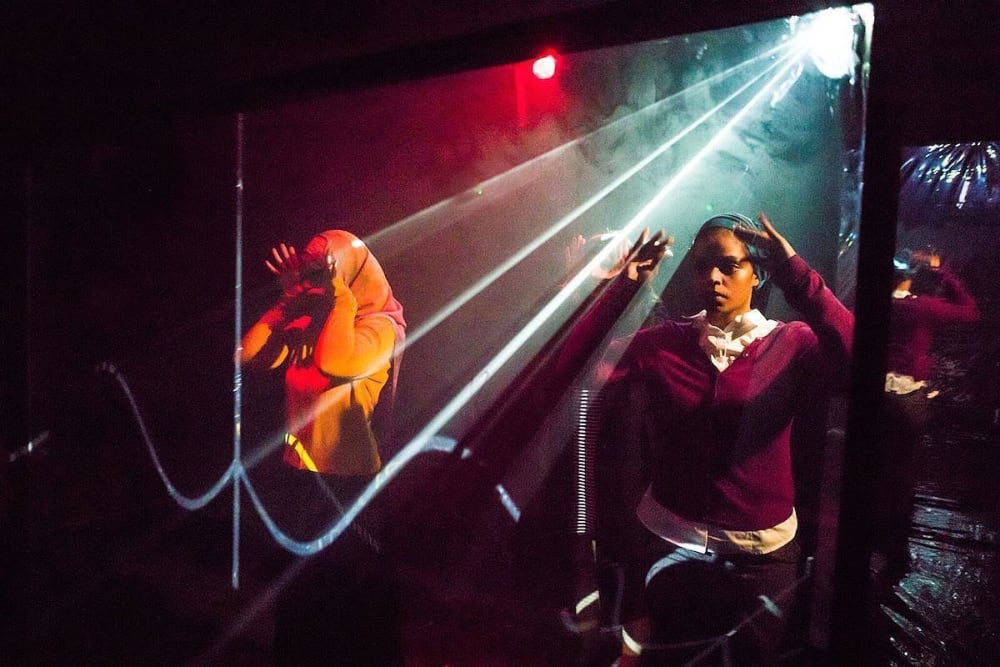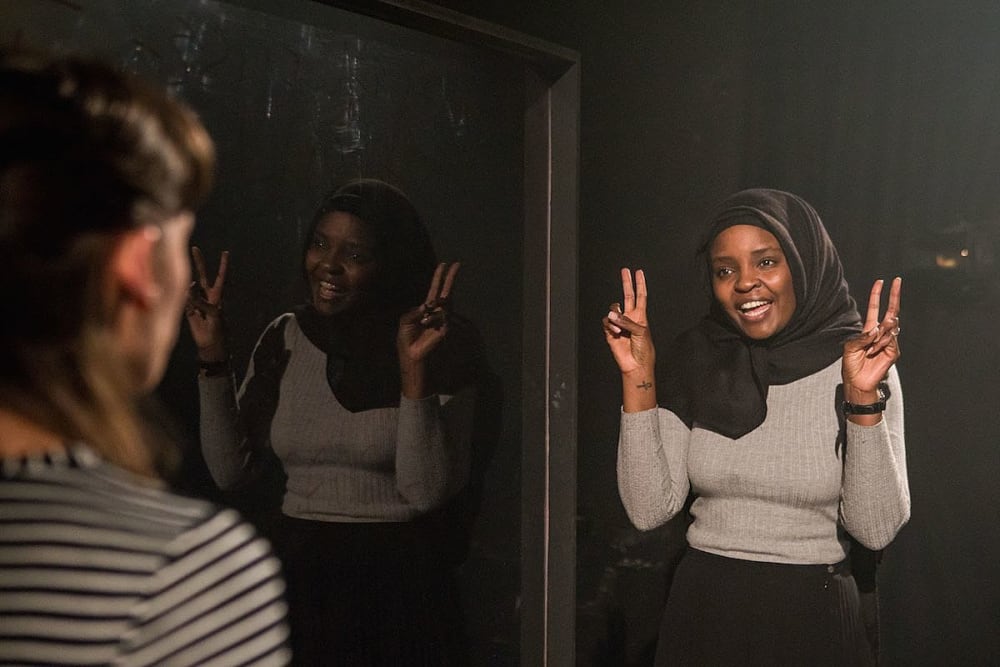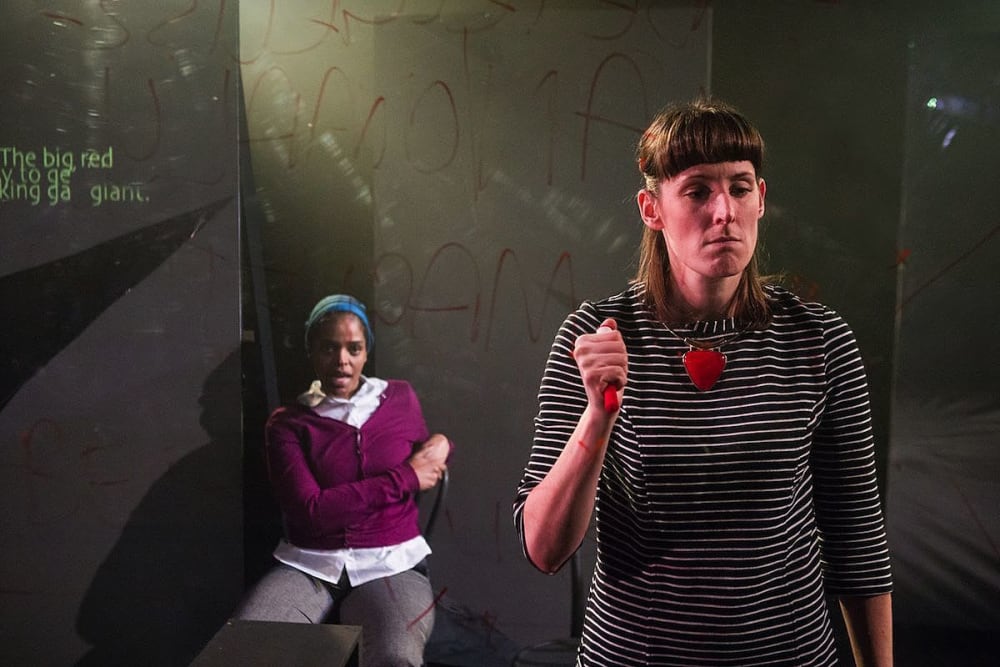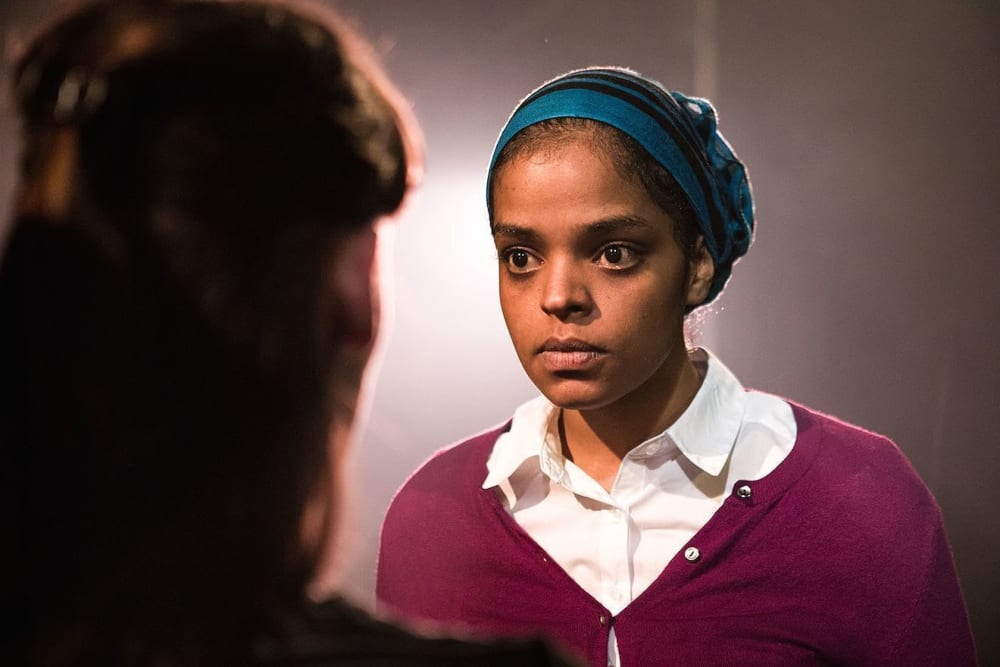 Rebecca is prone to nightmares, recurrent ones that have been going on for eight years. They involve Jamilah, the Muslim who was head of department when Rebecca was a teacher at an East London school, and Amina, a Somali girl who was one of her pupils.
Now, after treatment and on the advice of her psychiatrist, Rebecca has tracked down Jamilah to find some resolution. Can she end these dreams and put the past behind her? What is it she needs to resolve?
From an unsettled present that is set sometime in the near future, a series of flashbacks take us to the classroom where Rebecca taught science to SC5 eight years ago. Amina was a disruptive, difficult pupil, the result perhaps of the attitudes she met with as a girl both non-white and Muslim. An insecure Rebecca is clearly out of her depth, both challenged and frightened. When Amira asks in class whether homosexuals (she actually calls them "batty boys") are being thrown off buildings in Syria, the very mention of Syria triggers a response to government instructions to report concern that Amira may be taking an interest in Islamic State.
The Glass Will Shatter presents the difficulties created for both teachers and pupils by the government's Prevent Duty, part of legislation introduced under the 2015 Counter-Terrorism and Security Act. It requires staff to protect children from and assess the risk of their radicalisation and to take action when they observe behaviour of concern.
Dramatist Joe Marsh was himself a teacher and writes from experience of and concern about the effects of this requirement of the educational system. The outcome he presents for these particular protagonists may not be what you would expect.
Alma Eno presents a cool-headed Jamilah, the senior teacher who has become headmistress by the time she re-encounters Rebecca, in contrast to Josephine Arden's still-disturbed Rebecca, who seems to be looking for someone to blame rather than seeking understanding. In Naima Swaleh's Amina, there seems to be an underlying confidence behind her bolshie behaviour that blossoms later.
There is little detail on offer about the personal stories of these three women; the play concentrates on their attitudes and interaction, the effects of government expectations and this is reflected in a stylised production. Director Lilac Yosiphon uses glass screens to create settings that suggest nondescript cafés as meeting places, schoolroom blackboards and the divisions that separate these women. They also serve as screens for Will Monks's projections of abstract waveforms and text which both offers translation and captioning and a comment on semantic confusion, especially when the fragmented light beam spills over the screen into the audience.
The play's present seems to be a more dystopian future, a warning of what distrust and suspicion can lead to, but on a simpler level this is a picture of just how difficult it is to carry out the Prevent Policy directives as they monitor adherence to "British values". If I heard a young women showing concern for the fate of gay men in another country, I would think that exactly the reaction to hope for—but we don't know the context or tone of voice: did she think it a good thing? Rebecca seems to only register an interest in Syria. It isn't difficult to see where the dangers lie for jumping to misguided conclusions that can have serious repercussions.
The Glass Will Shatter makes its point very strongly but promises more drama than it actually delivers.
Reviewer: Howard Loxton