The Glee Club
Richard Cameron
Stockroom, Theatre by the Lake, Cast in Doncaster and Kiln Theatre
Yvonne Arnaud Theatre
–

Listing details and ticket info...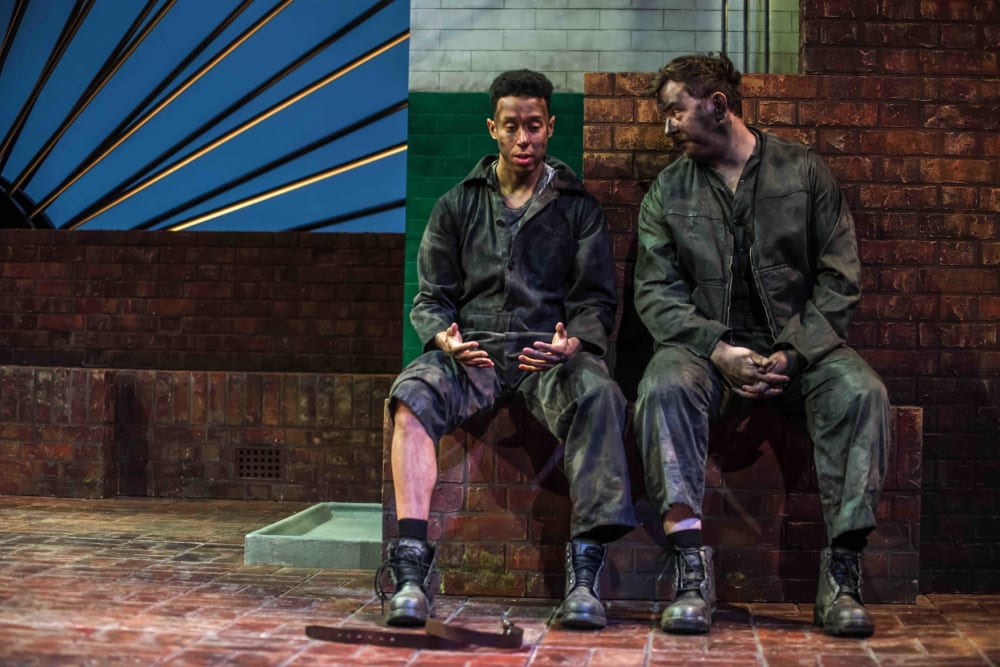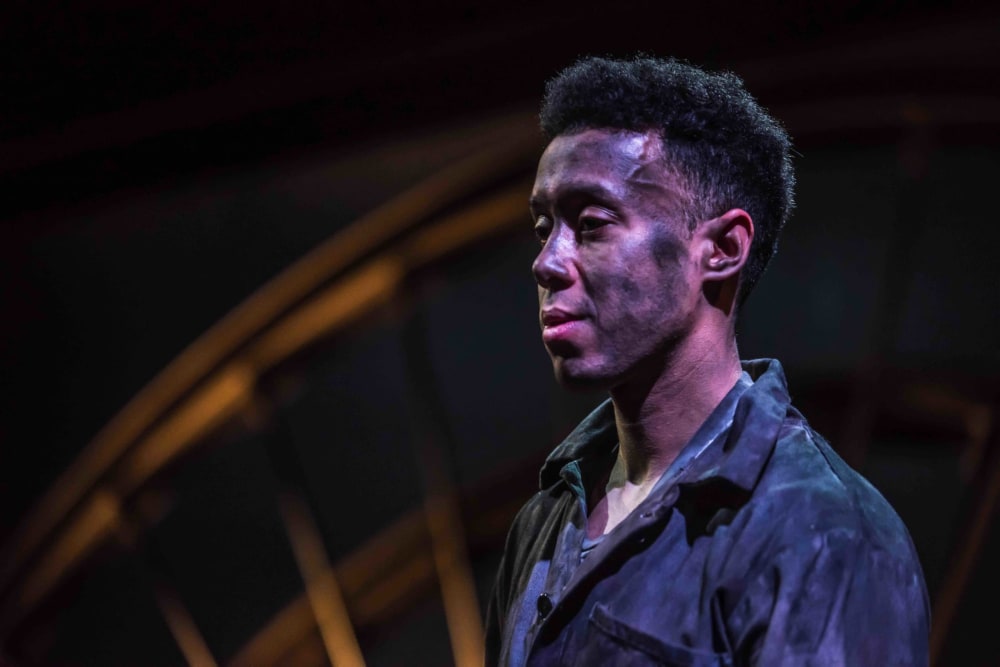 Comedy The Glee Club is full of sweet barbershop ensembles and wry humour, but this is a far cry from a heartwarming, uplifting tale.
A group of hardworking miners from a Yorkshire town choose to spend their evenings singing together in close harmony. They know each other as well as they know their wives and are fiercely loyal. The club is rehearsing for the summer performance of '62, but as the world creeps in around them, their camaraderie crumbles and their friendships are increasingly tested and shaken.
The name Glee Club instantly conjures up the now famous TV series, but there is a much older history. The first club was established in 1787 and referred to a small group of men singing parlour songs, folk songs and other ditties in close harmony.
Covered in coal dust by day, the pitmen are dancing and rehearsing together at the working men's club with a pint in the evening. It might be the era of rock 'n' roll, but even young upstart Colin Wrigglesworth (Winford Johnson) describes finding joy in the traditions in the pit-shadowed Yorkshire village. Rolling wisecracks from the blokes are interspersed with their rehearsal songs and bawdy shower singing.
A giant mining wheel looms over the very versatile set (designer Mark Bailey), which comprises a couple of giant brick walls, behind which is the shower. This is used on stage as everyone strips off after working, literally laying the men bare.
This locker room conversation is used to again highlight how tight-knit this group of men are day to day. It also offers a chance for some excellent shower singing, Bantam's (Jack Lord) rendition of the alternative lyrics to "Funiculi Funicula" had us in stitches: "Last night I contemplated masturbation—It did me good. I knew it would."
But all is not rosy as rumours about the sexuality of music director Phil Newsome (Eamonn Riley) have spread, and his conduct with his male students. The idea of a homosexual shakes the Yorkshire community. There are affairs, an abortion, rejection from divorce and loneliness at family lost. This social commentary has been seen before, but Richard Cameron's excellent dialogue and strong stage direction from Kate Wasserberg really anchor the action in the location and time: the post-war era with the echo of the losses still reverberating.
The ensemble give a tight performance, the cross-talking is well paced and the choreography artfully delivered. Jack Lord shines vocally, and this is mirrored by his passionate delivery onstage.
The sadness of the final number, pinstripe suits and bowler hats aside, is a reflection of Cameron's commitment to portraying reality. The outside world is only hinted at with the action all offstage, but the resulting turmoil for the miners is keenly felt. Although these men found a glimmer of something special in their lives with the club, we see rumours and relationships dismantle the friendship group and bring an end to the singing.
A strong ensemble performance, with equal parts joy and sadness.
Reviewer: Louise Lewis