The Glenn Miller Story

Bill Kenwright Ltd
Sunderland Empire
–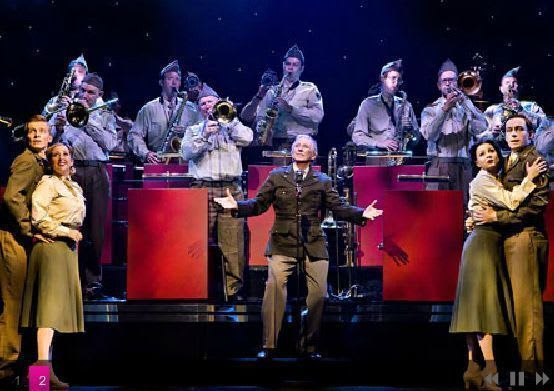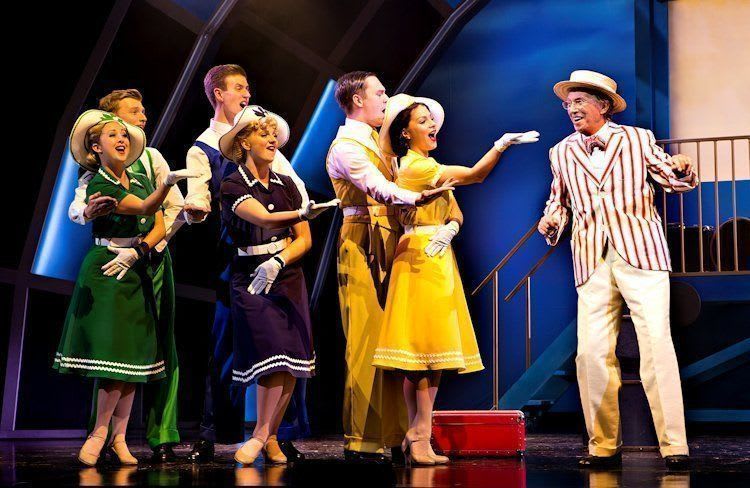 The Glenn Miller Story is directed by Bill Kenwright and Bob Tomson and choreographed by Bill Deamer. Musical direction is by Richard Morris. No writer is credited—and it shows.
If you go expecting a piece of musical theatre with characters of some depth, a plot or storyline and songs and dialogue which carry that plot forward, you will be disappointed. What you get is a concert with costumes and dance, interspersed with brief scenes which indicate the passing of time and occasionally highlight some important moment in Glenn Miller's life.
You also get an astonishing performance by Tommy Steele who, at 79, is almost 40 years older than Miller was when his aircraft disappeared over the Channel—and he was 40 then. His voice is as strong as ever and if his dancing is not as energetic as it once was, that can surely be forgiven.
In fact, although Steele plays Glenn Miller, he's also himself. At the beginning, as he enters through the huge door of an aircraft hangar, the audience breaks into spontaneous applause and he chats to us as himself before segueing into Miller—as he does at the beginning of the second half and (of course!) at the end. And let's be honest, this is not the Jimmy Stewart Glenn Miller of the 1954 film; this is very definitely Tommy Steele with his engaging personality and a chuckle never far from the surface.
Does it matter? Not in the least, for the audience is there for two things, Tommy Steele and the music of Glenn Miller.
And it is a musical treat, from the company's a capella version of "The Wiffenpoof Song" (published in 1909 but believed to be much older than that—who knew?), via Gershwin's "Rhapsody in Blue", through "Zing! Went the Strings of my Heart", to the great Miller classics such as "Moonlight Serenade", "String of Pearls", "In the Mood" and the rest. We also get a taste of the Andrews Sisters with "The Boogie Woogie Bugle Boy from Company B" and "Don't Sit under the Apple Tree". And there's jazz: "Basin Street Blues" and "St Louis Blues March". It's all there and all superbly performed.
While Steele is the star—above the title and in a typeface almost as large as that title—in essence this is an ensemble piece: an excellent band taking a central role, fine singers and dancers and a group of principals who, when called upon to act, do the best anyone could do with what they are given.
So, The Glenn Miller Story is not really musical theatre but it is a great night out for Miller aficionados and Tommy Steele fans.
And incidentally Saturday night's show will be the 60th anniversary of Steele's stage debut (in a variety concert)—at Sunderland Empire!
Reviewer: Peter Lathan