The Glow
Alistair McDowall
Royal Court Theatre
Royal Court Theatre
–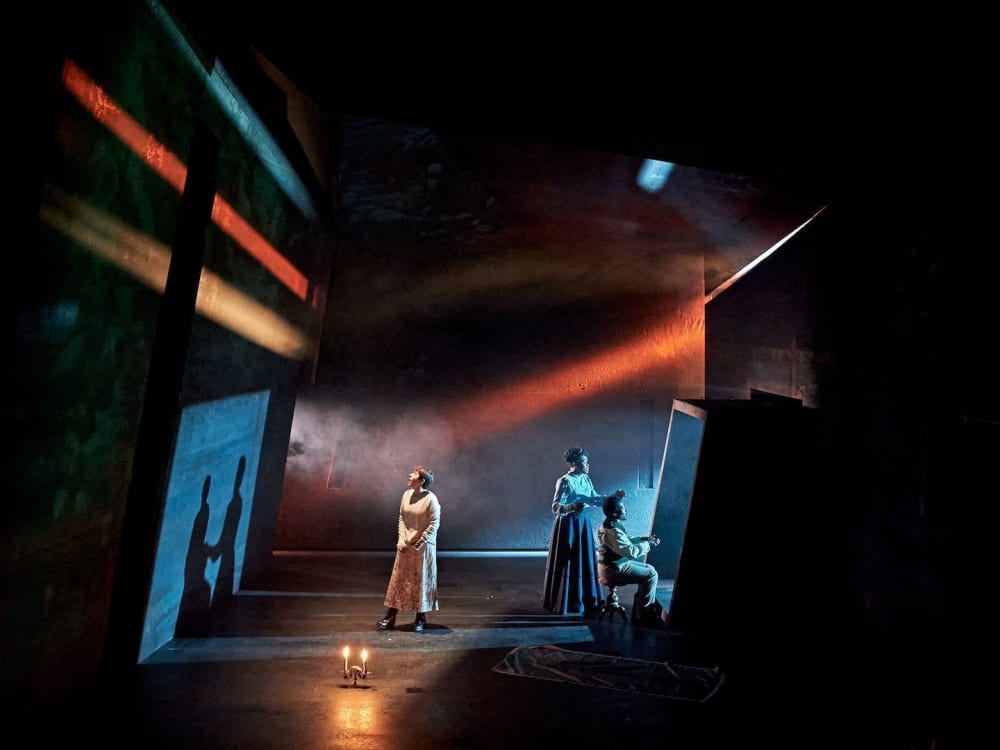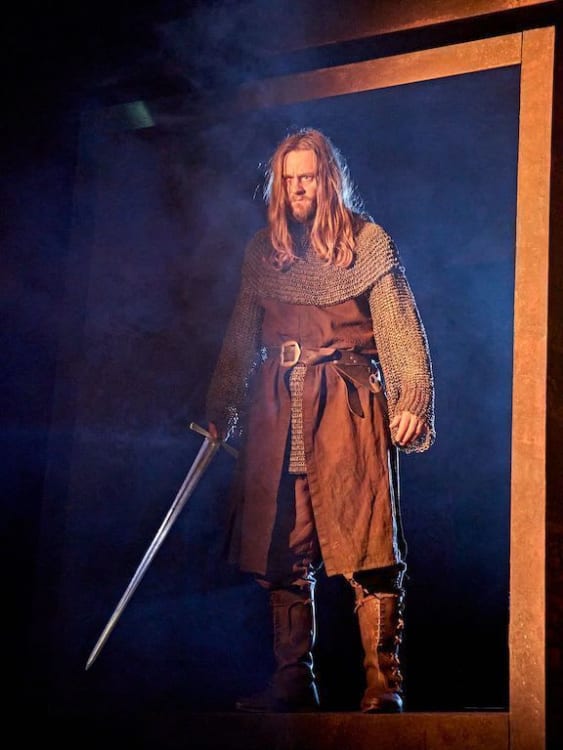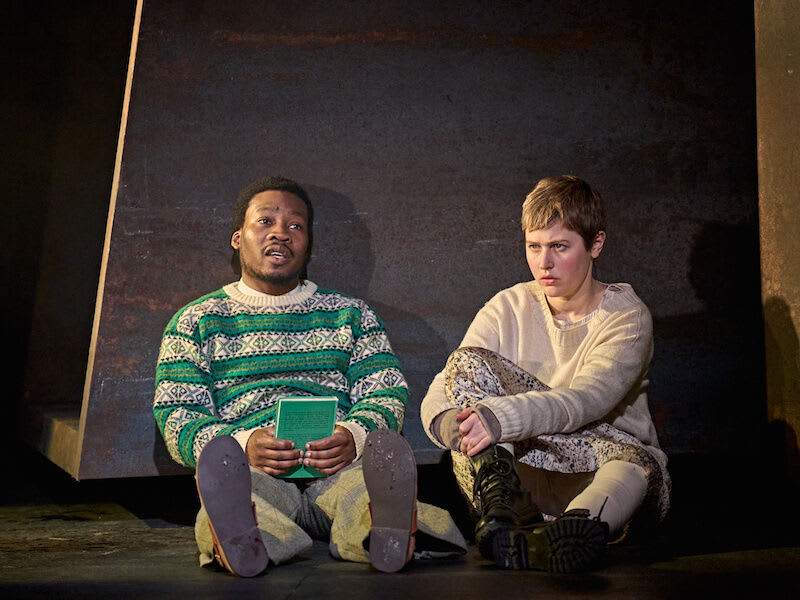 It is 1863 and, in the windowless darkness of a Victorian asylum, a spiritualist medium called Mrs Lyall (Rakie Ayola) has come looking for an assistant to use in her seances, but the mute creature she takes from her dungeon-like confinement and calls Sadie seems to have powers she hadn't anticipated. Lyall's son Mason (Fisayo Akinade), who doesn't believe in his mother's seances, sees Sadie as a threat but she isn't malignant, but who is she?
While the story starts off with Victorian fakery, it turns into fantasy, turning from the occult to myth. In The Woman in Time, a little-known book published in 1928, Dorothy Waites traced the appearance of a female figure that glows in the artwork of the past. Alistair McDowall borrows this idea and gives us a glimpse of this mysterious figure through millennia: in prehistory, the middle-ages and surviving persecution into modern times.
He titles the second half of his play "Fisher King" and brings in Haster (Tadhg Murphy), a warrior wounded like that grail-seeking knight from Arthurian legend, as The Woman's medieval companion.
While presenting this female force through the ages, the play seems simultaneously to debunk the idea, so what is it all about? Like the meaning of myth, it isn't exactly obvious but meanwhile this is an engrossing exercise in theatricality full of committed performance.
Merle Hensel provides a setting of angled planes and hidden spaces that reshapes itself with Tal Rosner's videos and Jessica Hung Han Yun's lighting; Nick Powell's atmospheric music and sound add drama and there is a mise-en-scène that adds mystery to committed performances.
Vicky Featherstone's direction brings this all together anchoring the fantasy in the realistic character playing she draws from her actors.
Ria Zmitrowicz is The Woman in her various guises, from the creature who seems lost in her pain to the caring Brooke who brings the middle ages into the 1990s. Her delivery could occasionally be clearer, but sometimes slightly blurred comprehension seems fitting, and she very skilfully handles the poetry of a long, final look back and then into the future. In contrast to heartless Mrs Lyall, Rakie Ayola gives great warmth to retired nurse Ellen, who befriends The Woman (in Brooke guise), and among other roles, Fisayo Akinade plays cultural historian Evan who is as sceptical as his Mason.
I'm not sure whether this is a play that will gain meaning in retrospect or really is fantasy codswallop, but in performance this is theatre that casts a strong spell.
Reviewer: Howard Loxton