The Good Person of Szechwan
Bertolt Brecht, translated by Nina Segal
Lyric Hammersmith Theatre, English Touring Theatre and Sheffield Theatres
Lyric Hammersmith Theatre
–

Listing details and ticket info...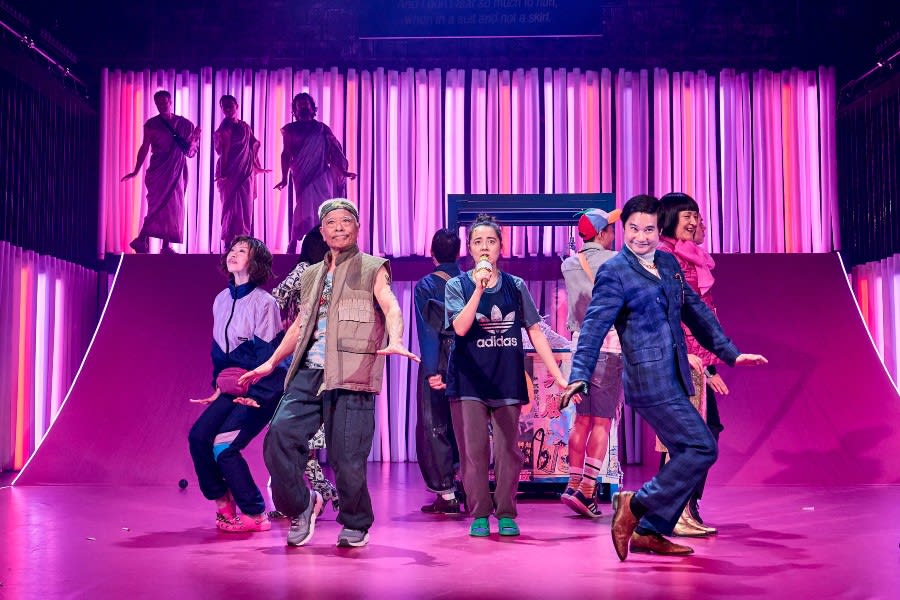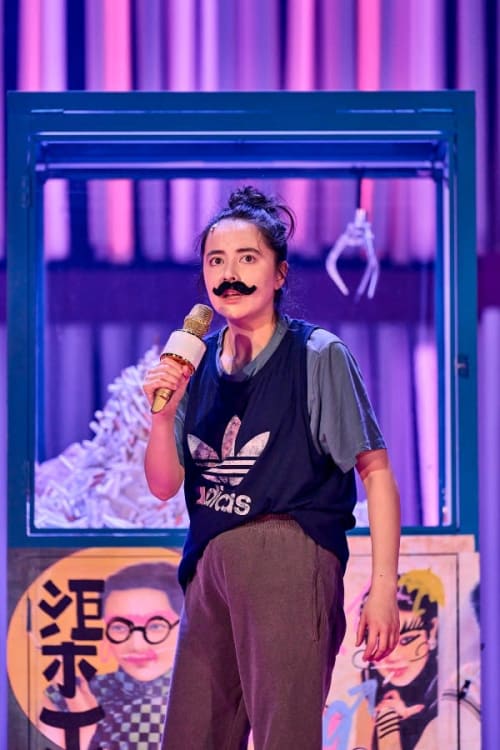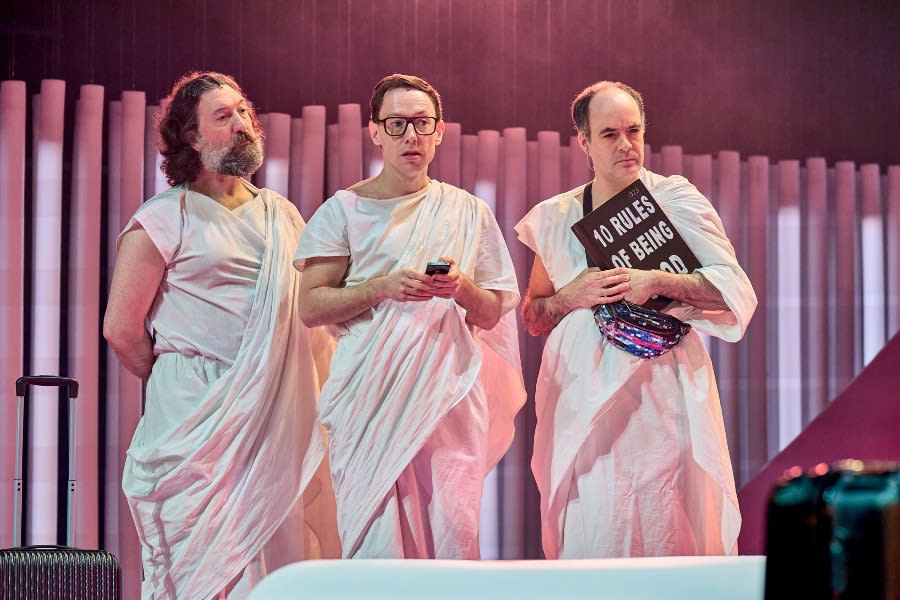 Pantomime season has arrived early to the Lyric Hammersmith. There's a huge rabbit, a big frog, three dancing Gods in plain white togas, and even a guest appearance from the character Bertolt Brecht disguised as a furry animal in a show that was first performed earlier this year at the Sheffield Crucible.
There are karaoke-style pop songs, playground slides and showers of soft tennis balls in this funny knockabout version of the 1943 Brecht play The Good Person of Szechwan translated by Nina Segal and directed with wild humour by Anthony Lau.
This is the story of Shen Te (Ami Tredrea), a sex worker identified by three visiting Gods as a good person after she abandoned her regular work to give them at no charge a lodging for the night when others had refused. Since they had been searching for a good person, they give her a thousand dollars in appreciation and organise regular updates on her behaviour.
Unfortunately, Shen Te finds that being good to others even when you have that amount of money brings her a lot of grief, so she pretends to be her male cousin Shui Ta who takes a hard-nosed business approach to the world. It delivers profits to Shui Ta at a cost to others. As she later explains, "the Gods gave me a handout. I needed a different world."
The production sticks to the Brecht parable but has an eye for humour, particularly in its satiric depiction of the Gods who tramp the duration of the play getting increasingly dirty, their clothes more tatty and having to admit "we came, we saw, we got dysentery."
They would slide down ramps into the main performance area or suddenly pop up through the floor. Faced with people's terrible difficulties, Nick Blakely as one of the Gods points out that "we're Gods, not social workers". Being told the poor need money, they reply that "we are all experiencing cash flow problems." Pressed to do something, one of the gods tries to organise a round of applause. Not surprisingly, the local people aren't very impressed, but the audience laughed.
This is a bright, colourful, fast-moving show with plenty of jokes and, though it seems to have a soft political edge and at two and half hours running time could do with a slight trimming, it is still a good deal of fun.
Reviewer: Keith Mckenna